MIOTA gained the attraction of the traders with its massive gain in December. But the bullish coin too was not immune to the recent market crash. The coin tanked 18 percent over the week, but is now recovering and gained over 4 percent in the past 24 hours. It is the 10th largest coin on the market today with a market cap of above $7.8 billion.
Key Highlights
Against USD, IOT depreciated 18 percent over the week, but gained 4 percent on the daily chart
The coin is again facing a massive resistance at $2.95
IOT/BTC depreciated 7.5 percent week-on-week and is trading at 0.00024 BTC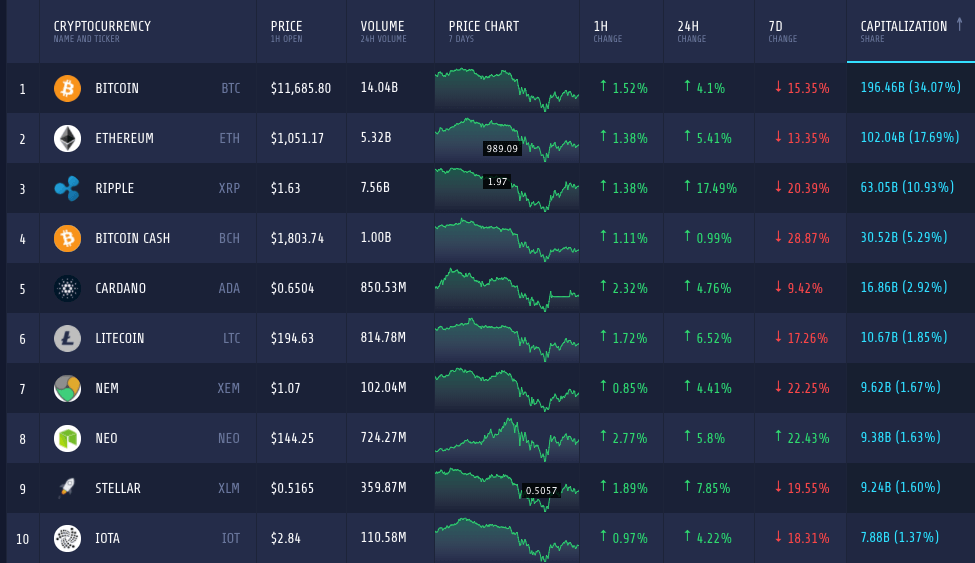 Considering the weekly chart first, IOT/USD started its weekly journey with a positive move as the coin went above $4.04 from $3.31 in the first 36 hours of trading. But then it pulled back because of the resistance, but soon found support at $3.60. The support level was effective for a while, but it could not hold the value against the massive weekly crash. The coin soon dropped below $2.0, where it found some support, and it also acted as a pivot.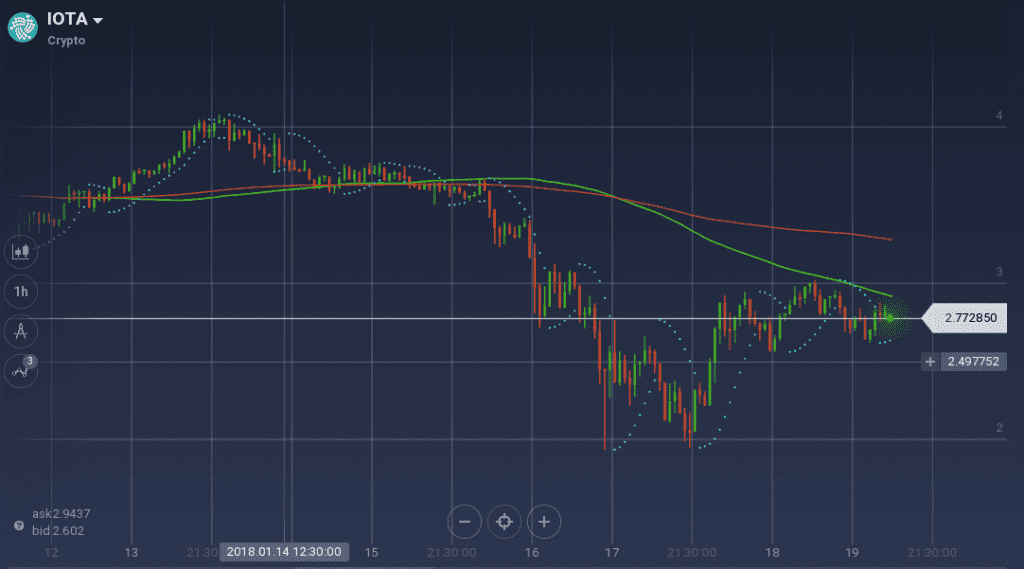 Since last 48 hours, the coin is shown some positive movement again, as it started to recover, but another resistance level at $2.95 is now acting as a massive barrier. The coin also has a support at $2.65 and is testing the resistance level. If it can breach the resistance successfully, another bull might follow.
The bearish rally also put 100 SMA below 200 SMA. The prices are currently at 38.2 percent Fibonacci level as it came down from 50 percent.
Because of the recent resistance, the technical indicators are indicating negative movement. Stoch and RSI both are taking a U-turn. RSI is currently at 44 percent and is going down. MACD is giving mixed signals as the curves are moving along the axis.



IOT/BTC value has recovered after a recent dip. The pair has lost 7.6 percent of its value over the week and is trading at 0.00024 BTC.
[cta_en link="http://bit.ly/2wgxwLy" name="Trade on IOT/USD"][/cta_en]