3 min read 
The trading week 13-17 August 2018 in the forex market starts today with a very interesting and rather unusual economic calendar as there are no any significant economic events in all trading sessions. The focus is on the latest economic and financial crisis in Turkey, with a large selloff in Turkey's lira currency which made investors worried about potential contagion.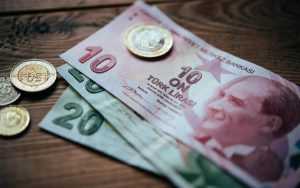 The currency selloff could also impact global financial markets because of the exposure some of Europe's largest banks have to Turkish debt, which the ECB expressed its concern and made the Euro fall on Friday, 13 August 2018 below the key level of 1.14 versus the US Dollar closing slightly above the 1.14 level. The British Pound is largely affected by the Brexit developments and it will be interesting to monitor this week the risk-on or risk-off investment sentiment in the forex market which will form some trends.
Moving on to this trading week "the US will publish retail trade, industrial output, housing data and Michigan consumer sentiment. Elsewhere, important releases include: UK inflation, wage data, unemployment and retail trade; Germany Q2 GDP growth; China industrial output, retail sales and fixed asset investment; Japan foreign trade; Australia business and consumer morale, and employment figures.", Source: Trading Economics.
Risk-On Risk-Off Investment Sentiment
If the investors, choose the risk-on investing sentiment then we may see an appreciation of the haven currencies versus other currencies. Safe haven currencies are considered to be the Swiss Franc, the US Dollar and the Japanese Yen. The definition of risk-on, risk-off investment mood follows as it is both useful and may prove to be also a reality this week.
"Risk-on risk-off is an investment setting in which price behavior responds to and is driven by changes in investor risk tolerance. Risk-on risk-off refers to changes in investment activity in response to global economic patterns. During periods when risk is perceived as low, the risk-on risk-off theory states that investors tend to engage in higher-risk investments; when risk is perceived to be high, investors have the tendency to gravitate toward lower-risk investments.", Source: Investopedia.
Trade now