3 min read 
This month Ethereum had its second hard fork, Byzantium. This one was pre-planned, but the first hard fork of Ethereum was not at all planned and made to mitigate the risk after the attack on DAO. But even then, the new token, Ethereum Classic performed well in the exchange.
Key Highlights
A gradual downward trend dominated the weekly chart but a steep upward movement in the mid-week compensated the price
ETC/USD depreciated 2.2% in the last 24 hours and is currently trading at $10.49
In the month of June, the market cap of the token surged beyond $2 billion and the trading volume of the shoot up. But since September there is a decline in its value and the current market cap is a little above $1 billion.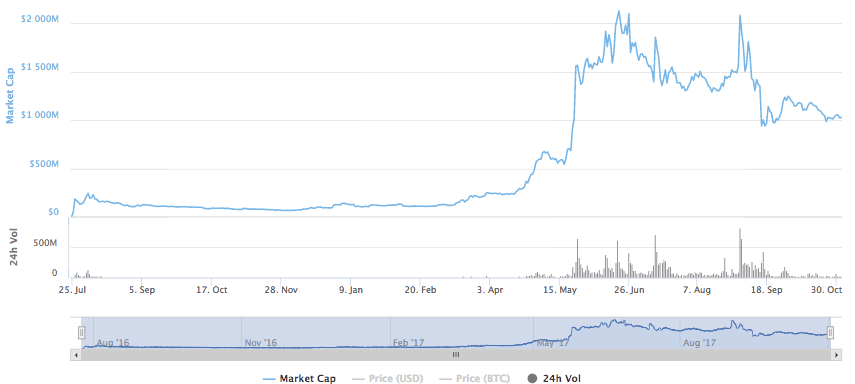 In the past week, the performance of the coin was a bit dull. Even though there was a downward inclination, a 24-hour rage period among the buyers compensated the declining value. In the weekly chart, a strong support level around $10.1 can be seen. This support also acted as a pivot point and the bullish streak lasted for 24 hours. But the resistance at $11 checked any further price surge and finally resulted in a gradual bearish trend.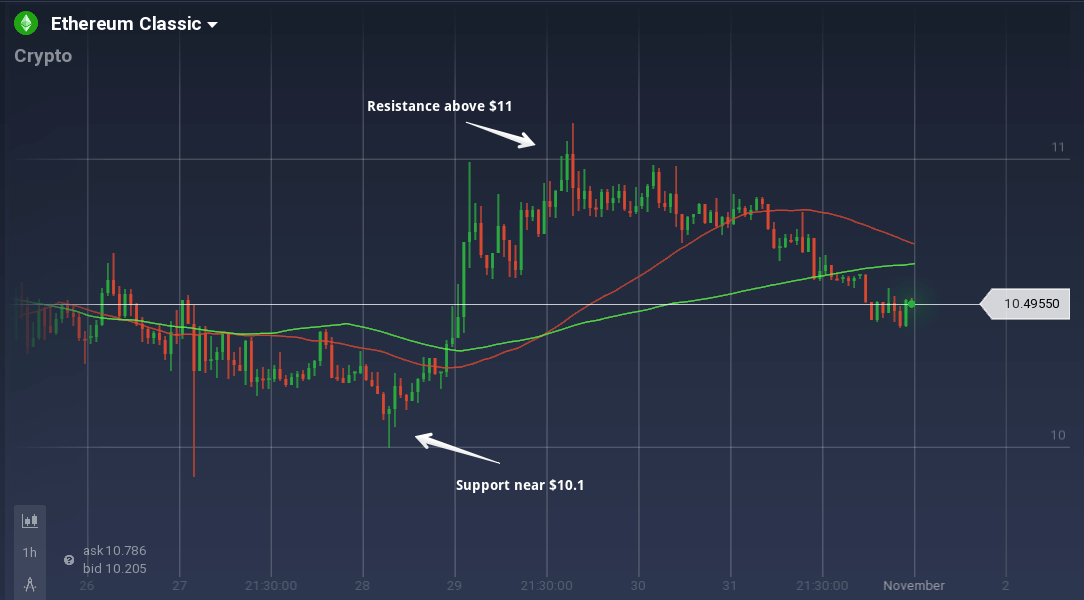 In the daily chart, the price declined from $10.7 to $10.5. Even though this is about 2.2% decline, the concern is the continuous bearish rally.
The oscillators tools are giving a mixed signal. Stoch is on a rise after staying below the overselling region for a while. And in the MACD a long bearish rally is prominent. But the curves are tending to intersect, and we can observe an upward movement even for a short-term.

Against Bitcoin, ETC depreciated 6% week-on-week and currently trading around 0.0016 BTC. There was an upward squeeze in the mid-week, but eventually, the rising BTC/USD pair resulted in a bearish trend.
However, the performance of this token may be, there are certain risks involved in the long-term investment. The Ethereum Foundation still keeps ten percent of the ETC that they got after the hard fork event, and the DAO hacker holds approximately 3.36 million ETC, which is 3.65% of total capital. If one of the mentioned parties enters the market, ETC will go down in price.
Trade ETC/USD here