The bullish week proved to be great for Ethereum Classic. Once again, the market cap of the coin reached above $1.3 billion, and it made its place firmer in that 10th position among all the coins.
Key Highlight:
ETC/USD pair had an excellent upward rally and gained almost 40 percent over the week
ETC/BTC depreciated around 15 percent over the week and currently trading at 0.000028 BTC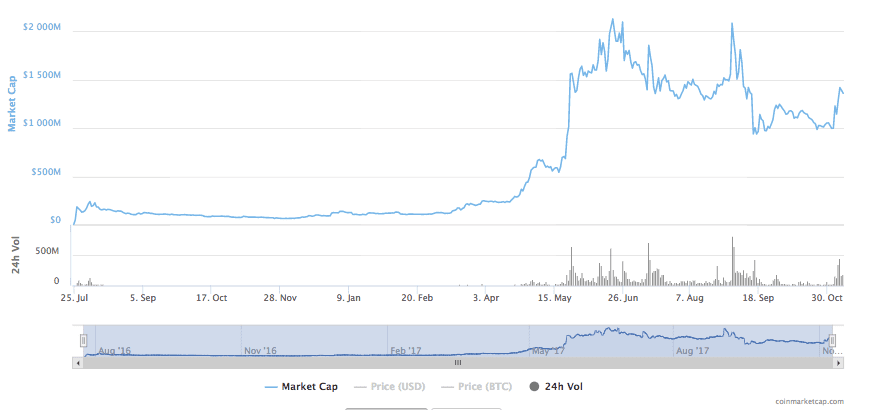 ETC gained pace in the early week and maintained the bullish rally throughout the week. There is a strong trend line support, and it can be clearly observed. In the past 7 days, because of the bullish jump, ETC/USD value appreciated almost 40 percent.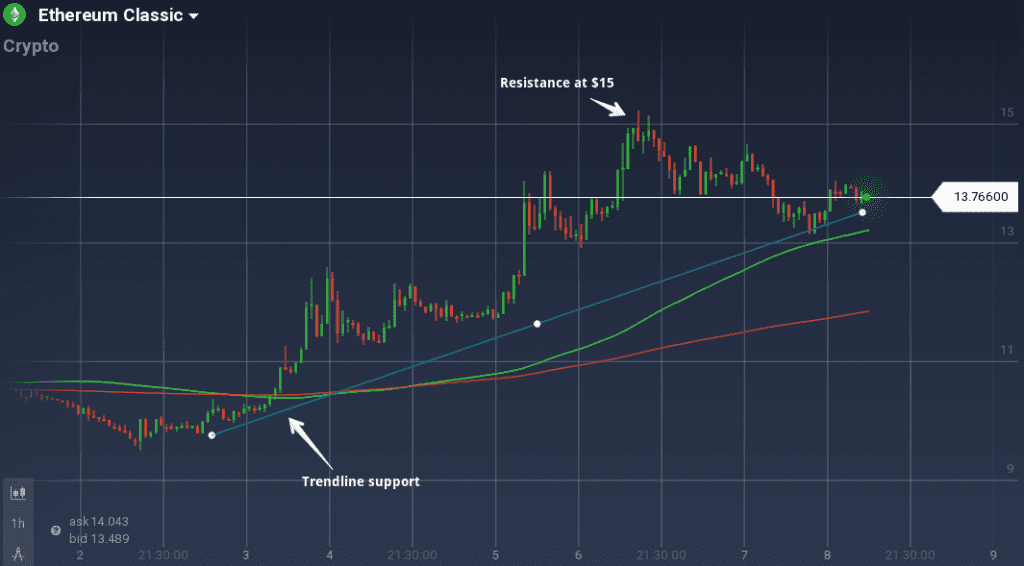 But in the past 48 hours, a resistance near $15 mark checked bullish rally. Since then the value of ETC is stabilizing with a strong support level near $13.2 to $13.5.
In the daily chat, there was a dip from $14.5 to $13.1. But the support at the later acted as a pivot, and in the last 12-hour chart we can see an upward movement again. Even though ETC/USD depreciated around 5 percent overall in the last 24 hours, it gained nearly 3.7 percent in the past 12 hours.



As the resistance at $15 lead to a price stabilization, the oscillators are not signaling anything significant. Stoch is below the overbuying zone, and RSI is at 50 percent. MACD is also running without indicating anything strong.
Against BTC, even though there was a depreciation in the early week, the price quickly stabilized. With a 15 percent week-on-week depreciation in the ETC/BTC value, the pair is currently trading at 0.000028 BTC.
[cta_en link="http://bit.ly/2vAd71Y" name="Trade here"][/cta_en]