4 min read 
The cryptocurrency market is struggling very hard to maintain a bull to recover the recent losses. Though coins are trying to add to their values after the massive bear, most of them are depreciating in the past 24 hours. The total market capitalization of the entire market is now around $380 billion.

EOS
EOS has become one of the leading losers in the recent dipping market. The coin lost around 25 percent in the past week, and even with the presence of support levels, it depreciated by 2.6 percent in last 24 hours. The project still holds $4.3 billion in market cap, which makes it the 9th largest token available in the market.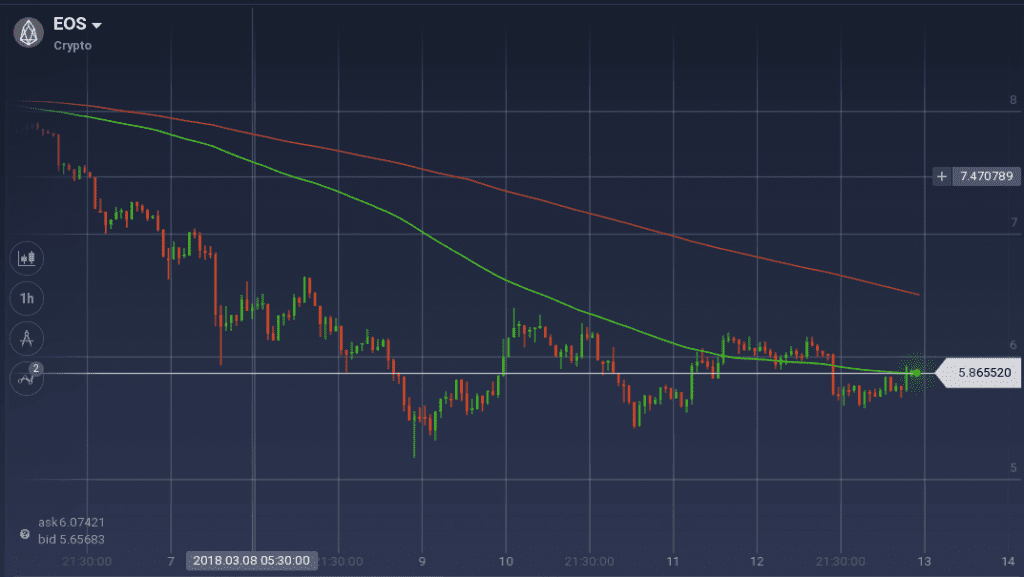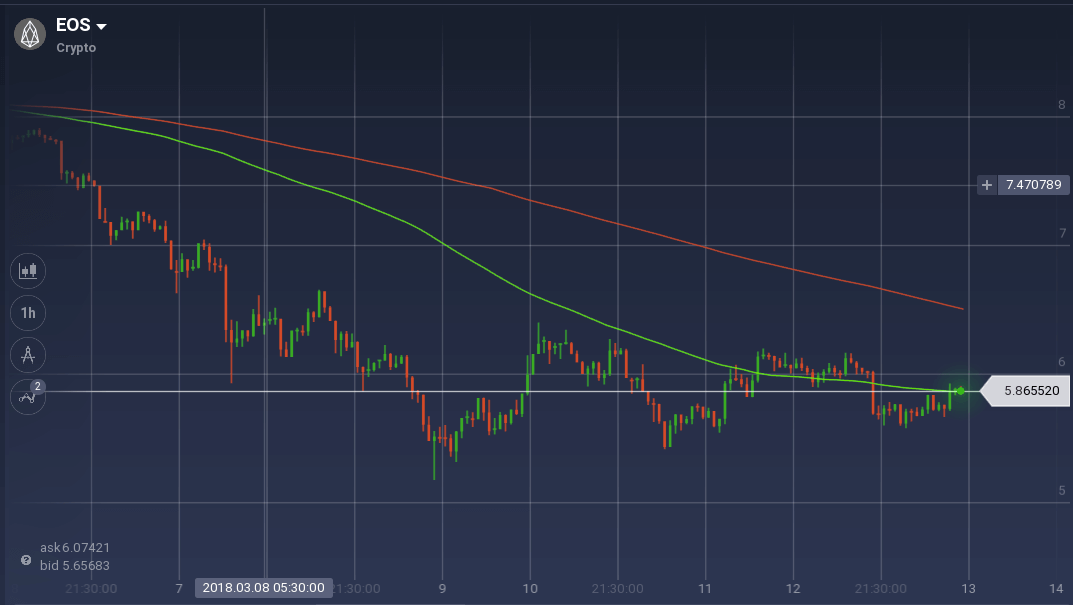 On the weekly chart, the coin was dominated by a bearish trend until the midweek. After dipping below $5.2 from $8, the coin started to rebound, but it was faced with a massive resistance at $6.3. Though the coin tested the resistance a couple of times, it finally took a downturn until it found support at $5.5. A new resistance at $6.1 is acting on the coin to prevent it from gaining. With support at $5.6, EOS is again trying to rebound and gain some of its lost value.

Because of the presence of resistance and support at a close quarter, some technical indicators are challenging others. As the coin is trying to recover, Stoch is running bullish and even reaching the overbuying zone. MACD is also signaling a bullish movement. However, RSI is backing out after maintaining a bullish trend for a while. Currently, RSI is at 57 percent.
QTUM
QTUM is another big loser in the market, even bigger than EOS. Due to the long-running bear, it went down by 29 percent on the weekly chart, and with the continuing bear, it lost 2.8 percent on the daily. However, the coin is attracting a lot of traders' attention with $122 million in trading volume, comparatively, a big number for a coin with $1.3 billion in market cap.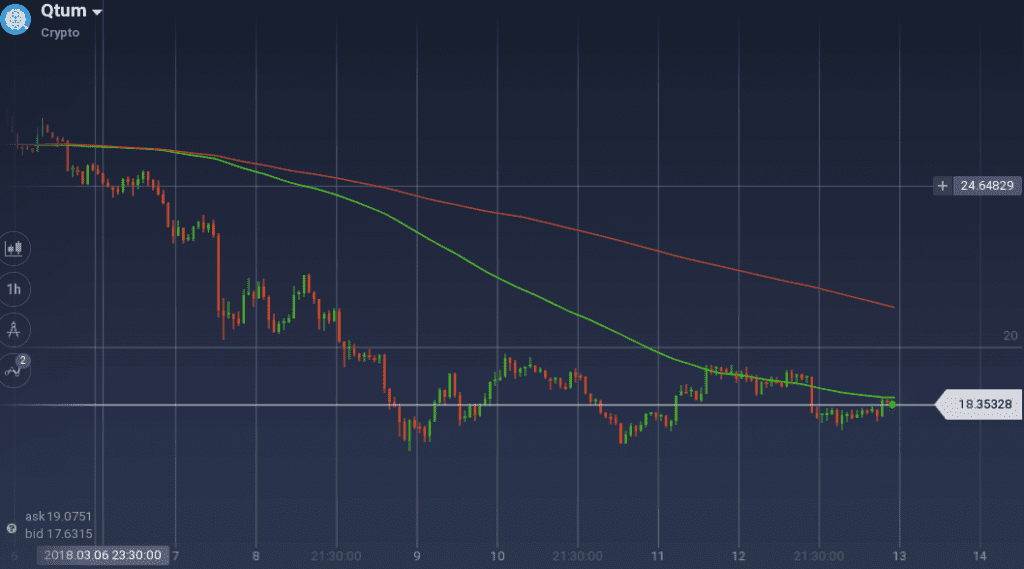 With the strong bear dominating in the early week, QTUM went down from $26.2 to $17.2. Along the bearish movement, support at $20.4 tried to check the dip, but the trend was too strong to stop. However, as the coin is trying to rebound recently, it is facing a new resistance at $19.5. Various support levels are trying to support in testing the resistance, but none is producing enough boost. Currently, with support at $17.8, the coin is trying to rebound again.

The technical indicators are telling a similar narrative for QTUM, as they did for EOS. Stoch is soaring, but RSI is stabilizing being at 55 percent. With the dominance of bearish trend on the weekly chart, 200 SMA is running above 100 SMA.
Conclusion
Though the market is trying to recover its lost value, the lack of any external boost is making it very hard. However, as long as the coins are available at a discount, it might be a good time to grab some.
Trade crypto here
NOTE: This article is not an investment advice. Any references to historical price movements or levels is informational and based on external analysis and we do not warranty that any such movements or levels are likely to reoccur in the future.
In accordance with European Securities and Markets Authority's (ESMA) requirements, binary and digital options trading is only available to clients categorized as professional clients.
GENERAL RISK WARNING
CFDs are complex instruments and come with a high risk of losing money rapidly due to leverage.
77% of retail investor accounts lose money when trading CFDs with this provider.
You should consider whether you understand how CFDs work and whether you can afford to take the high risk of losing your money.