6 min read 
The future of France is in the hands of two leaders who are running for the French presidency— Emmanuel Macron and Marine Le Pen. Emmanuel was a former socialist economy minister while Marine Le Pen was the head of the National Front until April 24th, 2017.  The two are waiting to challenge each other on the May 7th runoff.
Macron's victory celebrations
As soon as he qualified for the second and final round, May 7 election, the 39-year old Macron gave a fifteen-minute speech that a few observers didn't like. Then, he invited all his aides for dinner at a Rotonde restaurant in downtown Paris. A professor of politics at the Paris-based Sciences Po institution, Thomas Guenole, thought Macron's speech was all about celebrating a victory that isn't here yet.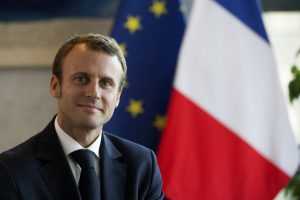 Guenole was quoted saying that Macron should have depicted himself to voters as a true statesman.  According to Thomas, Macron has already made two mistakes he might not recover from. Although polls indicate that Macron may win the May 7th challenge by up to twenty percentage points, voters will probably be disappointed in him due to his early gratification.
Professor Guenole noted that this will be a tight victory for Macron. So far, the French press is already comparing what transpired at the Rotonde restaurant with Nicole Sarkozy's victory, a high-end Parisian eatery, in 2007.
But when journalists approached Macron with questions, as he was leaving the eatery yesterday (April 24) in the morning, he wasn't bothered at all. He told the reporter that it was his pleasure to invite his campaign staffs who have been with him since the beginning.
A member of Marine Le Pen's campaign team, Wallerand de Saint, grabbed the opportunity to strike back by calling Macron and his friends a "bobo".
In order for Macron to win a wide majority, he will have to close the gap by enticing the average earning voters. Statistics show that Macron's counterpart, Marine Le Pen, is already scoring better with voters earning 2000 Euros or less every month. It seems that Jean-Luc Melenchon isn't pleased at all with Macron and has refused to endorse him.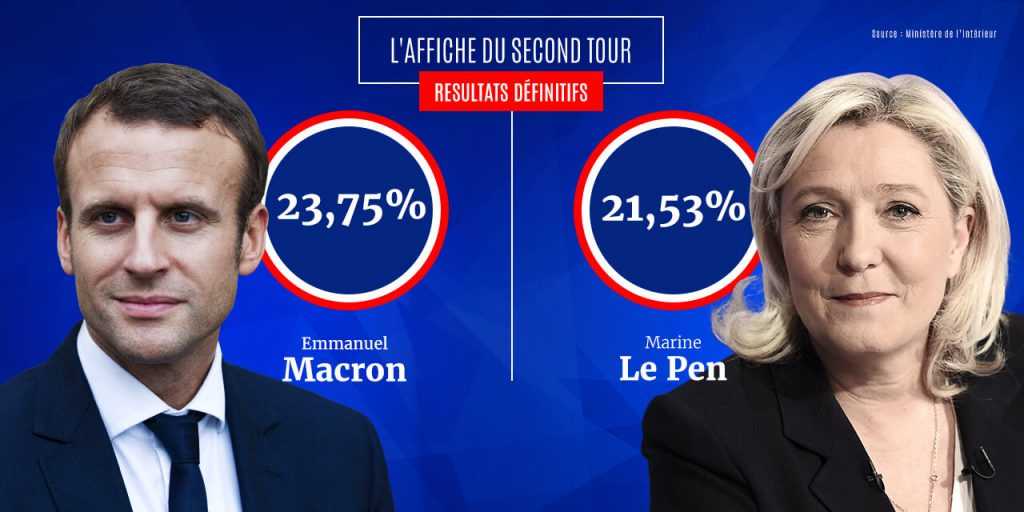 Marine Le Pen steps down
In other news, Marine announced that she has left her position as the head of the National Front party to concentrate on her presidential campaign. During an interview with France 2 TV, Marine said that all she wants to do is to get only 10 little points to win the election on May 7th. At the same time, she quoted the polls that already show her rival, Emmanuel Macron, would take the victory by a margin of sixty percent to forty percent.
Macron-Le Pen's contest round-up
During the presidential first round election that was held on Sunday, April 23, Macron won several departments than Le Pen. All counties that were in favor of the 2012 socialist candidate voted for Macron. While Macron won 33 departments and counties that supported the current president, Francois Hollande, in 2012, Le Pen won 30 departments that voted for the UMP candidate, Nicolas Sarkozy, in 2012.
Le Pen's won nine of the ten mainland French departments that currently have the highest unemployment rate.  On the other hand, Macron outdid Le Pen in the higher education vote by winning all the ten departments with the highest number of advanced degree holders.
Where he won, 26.4 % of the population possesses an advanced degree compared to 21.7% for departments that voted for the nationalist candidate. She, however, got more votes from voters who have vocational degrees and those without a high school degree qualification.
Macron's win was because of the fact that most of his support came from seven of the eight departments in France that have a dense population. Le Pen, on the other hand, finally won departments that include half of the country's ten largest urban areas.
Trade on EUR
NOTE: This article is not an investment advice. Any references to historical price movements or levels is informational and based on external analysis and we do not warranty that any such movements or levels are likely to reoccur in the future.
In accordance with European Securities and Markets Authority's (ESMA) requirements, binary and digital options trading is only available to clients categorized as professional clients.
GENERAL RISK WARNING
CFDs are complex instruments and come with a high risk of losing money rapidly due to leverage.
77% of retail investor accounts lose money when trading CFDs with this provider.
You should consider whether you understand how CFDs work and whether you can afford to take the high risk of losing your money.