3 min read 
Dash has broken all its past records this week and touched an all-new high. The coin touched $490 for the first time and had stabilized above $420, which is also above the previous all-time high record of this coin. With this, the market cap of the token also skyrocketed and has reached above $3.2 billion. Now Dash will give a tough competition to Litecoin to be the fifth largest coin by the market cap.
Key Highlights:
DSH/USD touched an all-time high and gained almost 48 percent week-on-week
DSH/USD price stabilized after the steep bullish streak and still trading around $420
Against BTC, DSH appreciated 50 percent over the week and trading around 0.06 BTC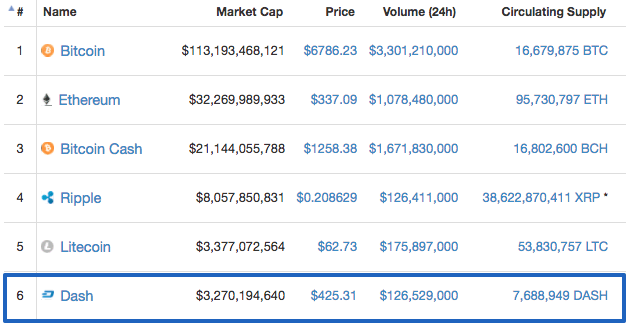 Considering the weekly chart, the week had a good start with a gradual upward movement. In the first four days, the value of DSH/USD went up from $292 to $338. This was a 15.7 percent appreciation. A strong trend line also supported this gain.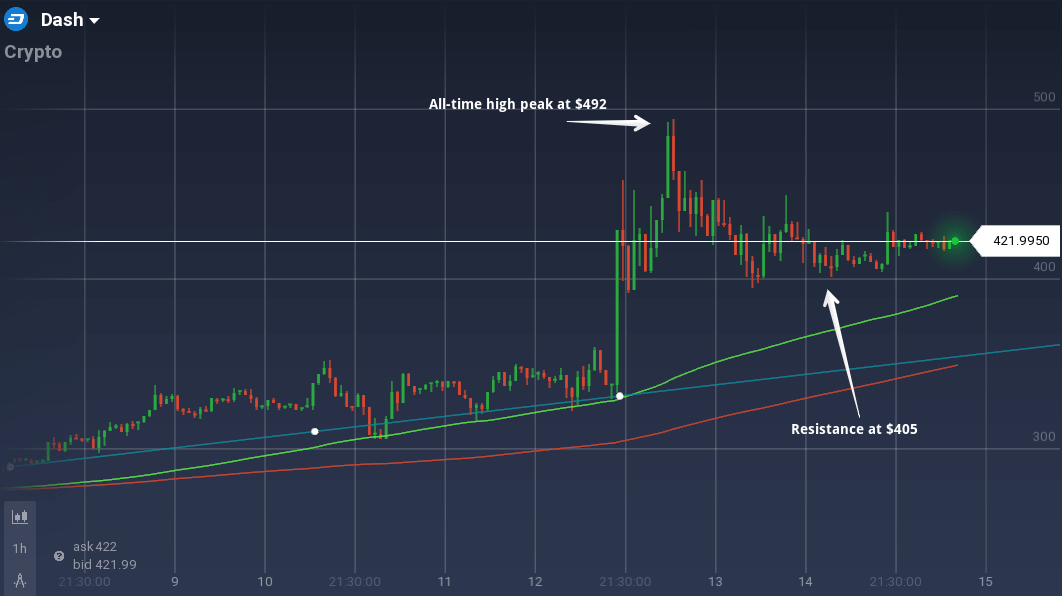 Then a sudden rage among the buyers took the value of DSH from $330 to $430 in a moment, and a bullish climb also followed this to above $490, an all-time high for this coin. But the coin also faced resistance at that level, and with a downward movement, the value of the pair dropped to $400 in the next 24 hours. But eventually, the price stabilized and is trading around $420 with strong support at $405.
The stabilized value forced the oscillating curves to run flat. Stoch and RSI are at 43 percent and 53 percent respectively without any strong signs. MACD curves are also moving flat. But 100 SMA is running above the 200 SMA indicating the path of least resistance to be upward.

Against Bitcoin, Dash saw a massive surge in its value mostly because of the bullish DSH/USD. The value DSH/BTC pair doubled in the mid-week as it climbed from 0.04BTC to 0.08 BTC, but ultimately this value dropped, and the pair is currently trading around 0.06 BTC. This is still a gain of 50 percent.
Trade here