2 min read 
Cryptocurrency conferences are still a massive business, even if bitcoin's price has gone down this year. When tickets went on sale, one of them, for the three-day conference in New York City was around $2,000. If 4,000 are expected to attend, the conference is likely to bring $8 million.
There are also more than 20 other events (some with similarly high entrance fees) for the week. The bitcoin conference began with 400 attendees only three years ago. Now it is the main event at the "Blockchain Week NYC".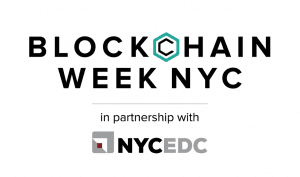 To have an idea of how significant these events are: Two-day Ethereal Summit run by ConsenSys sells tickets for $1,300; TokenSummit on May 17 is sold out of regular $649 tickets, and a "very late ticket" costs $979; The "Women on the Block" conference held on Mother's Day charges $299 for general admission, and $599 for VIP access to a reception and a lounge. Childcare for children ages 5 to 11 costs $80; General admission to the May 18 NYC Blockchain Tech & Invest Summit is $899, while investors and VIP tickets are $1,299, according to Eventbrite; The ADI Cryptocurrency Mining Summit charges $499 to $699.
"This represents an opportunity for companies that are trying to jump on that bandwagon to take advantage of that confluence of factors at the same time," said Bill Barhydt, CEO of Abra, which runs a mobile-based cryptocurrency storage app. "Obviously there's a lot of money moving around in terms of sponsorships. We're getting requests every day to sponsor."
Trade here