5 min read 
Over the last week, cryptocurrencies have added quite a lot to their values. The total market share of the digital coins has reached to $423 billion. Bitcoin still dominates the market with 34.8 percent market share.

Bitcoin
After dropping below $6000, Bitcoin had an incredible recovery. The coin maintained its bullish trend throughout the week and is still on the upward track. Bitcoin gained 36.7 percent over the week. The market cap of the coin has now reached to $147 billion after dropping to as low as $104 billion. The coin is also attracting its fair share of traders, as in the last 24 hours trading volume was $6.1 billion.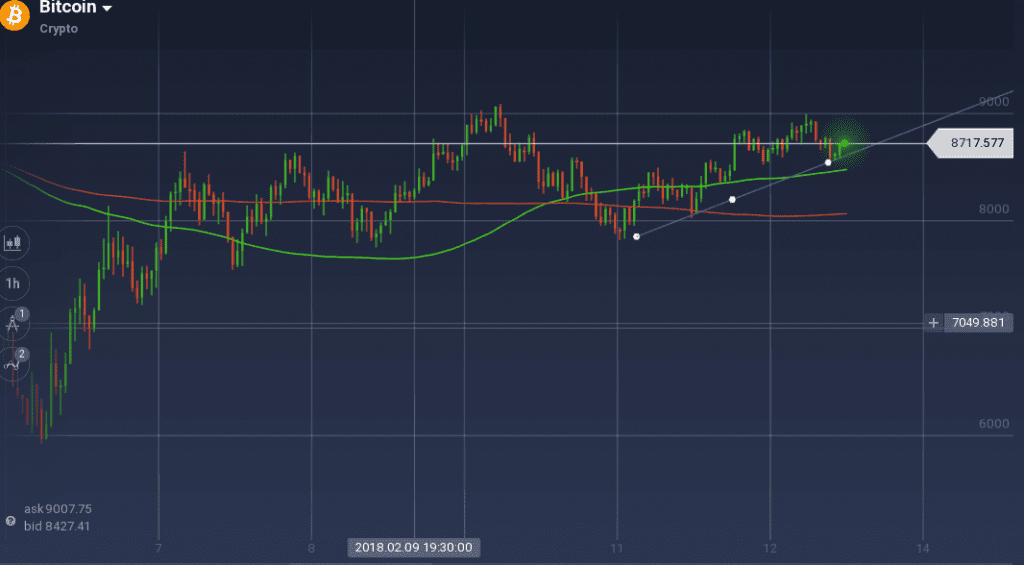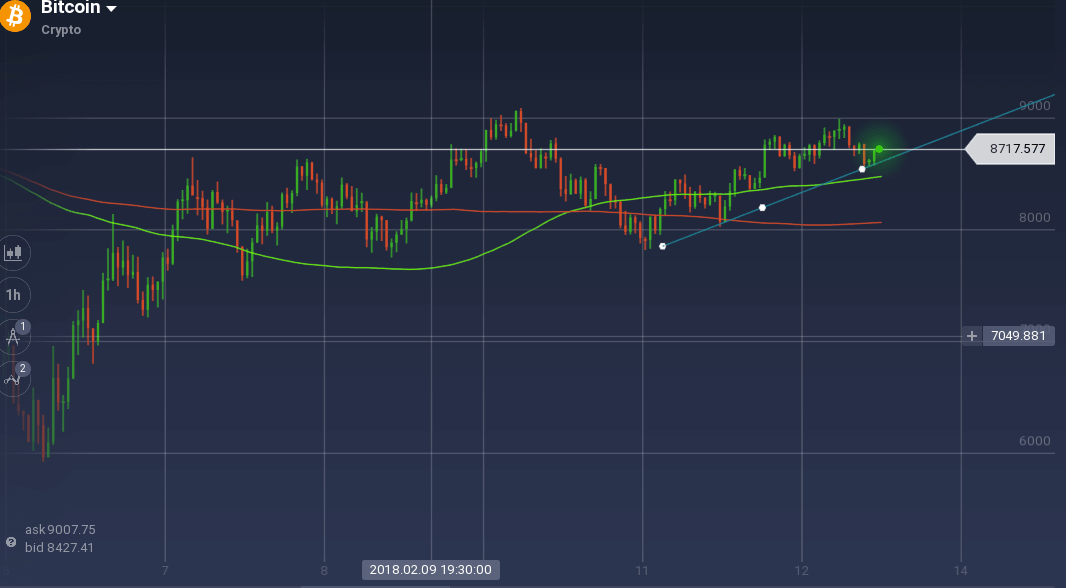 While recovering from the pit, Bitcoin added $2000 to its value in just 24 hours. The coin maintained its upward pace and reached above $9000 by the midweek trading sessions. Though it faced momentary resistance at $8400 and $8600, the trend support was very strong. The peak resistance at $9100 resulted in a pullback and the coin dipped until it found support at $7900. This level also acted as a pivot and initiated another bullish run. The current trend support is as strong as the previous one, and the coin is continuing its upward journey.

With resistance and support both present, the technical indicators are giving mixed signals. Stoch is going up after a steep dip. But RSI, being at 48 percent, is running horizontally. MACD is also indicating a recovery.
Zcash
The anonymous coins are gaining a massive popularity day-by-day. Zcash, being one of the very popular privacy coins, is attracting a huge user base. However, the recent market crash hit the coin very hard as it dropped to $260. The coin rebounded at an aggressive pace and gained 56 percent in the last 7 days. It is holding a market cap of $1.4 billion.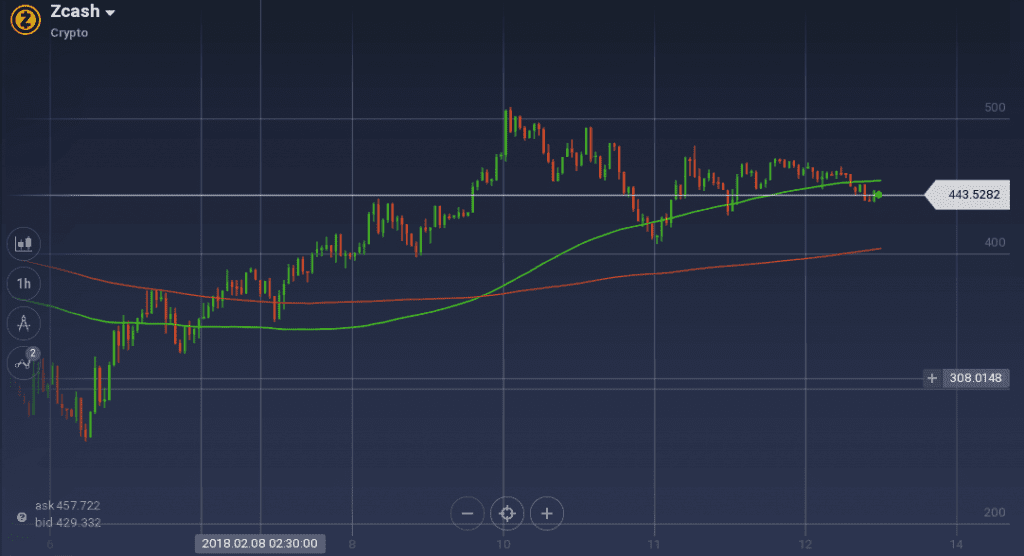 On the weekly chart, with an upward rally, Zcash went up from $260 to above $500 marking a gain of 92 percent. But there, a massive resistance ceased its growth and the coin started to lose its value. Though it had a support at $455, it soon dropped to $409. The coin rebounded immediately to reach $472, but faced a new resistance there. With support between $430 and $445, Zcash is continuously testing this resistance level.
On the daily chart, ZEC/USD is losing its value because of the stiff resistance. The pair dropped from $470 to $440, thus depreciating 6 percent of its value.

The oscillators are running bearish without any dispute. RSI is going down with its value at 37 percent and MACD is also maintaining its bearish pace. Stoch, however, is showing some signs of recovery, after hovering below the overselling line.
Market Update
As the lucrative Bitcoin mining business is spreading across the world, it is becoming a concern for the environmentalists because of its need for electricity. Iceland is considering to impose taxation on the Bitcoin mining businesses due to its massive power usage.
In the US cryptocurrency is making move after move. Recently, the State of Arizona has run down a bill according to which the state citizens can pay their taxes in cryptocurrencies.
The government of Gibraltar and the Gibraltar Financial Services Commission has announced that they will be developing a draft law that will regulate initial coin offerings in the British overseas territory.
Conclusion
A lot of advancement is happening all over the world with cryptocurrencies. The digital economy is slowly making its move to be the mainstream. But a majority is still about to embrace it.
Trade crypto now
NOTE: This article is not an investment advice. Any references to historical price movements or levels is informational and based on external analysis and we do not warranty that any such movements or levels are likely to reoccur in the future.
In accordance with European Securities and Markets Authority's (ESMA) requirements, binary and digital options trading is only available to clients categorized as professional clients.
GENERAL RISK WARNING
CFDs are complex instruments and come with a high risk of losing money rapidly due to leverage.
76% of retail investor accounts lose money when trading CFDs with this provider.
You should consider whether you understand how CFDs work and whether you can afford to take the high risk of losing your money.