1 min read 
Bitcoin continues to go down, skidding more than 7% on Wednesday in a fast downturn in fortunes as investors were spooked by fears Chinese regulators might clamp down on an asset whose value has skyrocketed in the last year.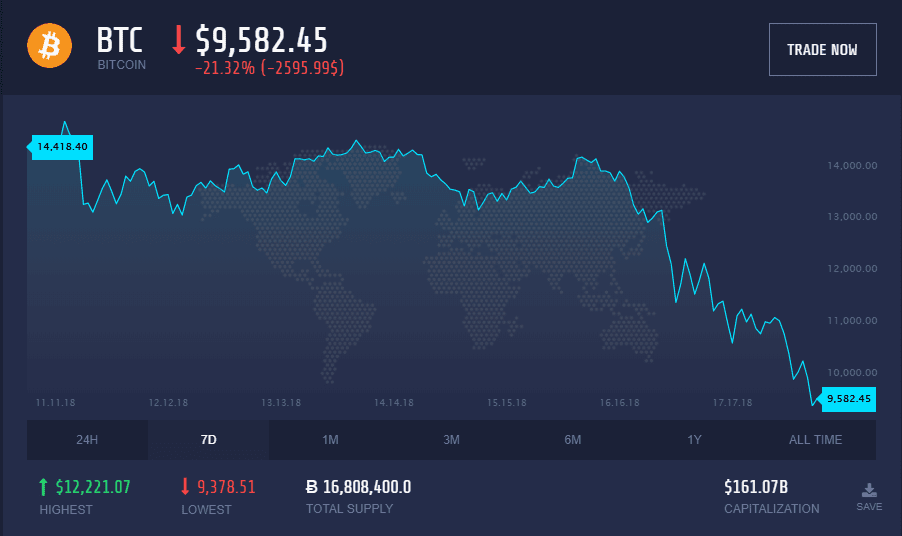 The price of the world's most famous cryptocurrency fell to as low as $9,425. Other digital currencies such as Ethereum and Ripple, have also slid sharply this week after reports South Korea and China could ban trading, sparking worries of a wider regulatory crackdown.
"Cryptocurrencies could be capped in the current quarter ahead of G20 meeting in March, where policymakers could discuss tighter regulations," said Shuhei Fujise, chief analyst at Alt Design.
On Tuesday, bitcoin had fallen 25%, its biggest daily decline in four months. Far from its peak, close to $20,000 in December, when the virtual currency had risen nearly 2000% over the year.
Trade on BTC/USD