1 min read 
The largest digital currency by market capitalization traded 9.5% higher above $8,400. The jump marked a gain of more than $2,000 in just over a day.
The gains followed a Senate Banking Committee hearing Tuesday on virtual currencies where the chairmen of the Securities and Exchange Commission and Commodity Futures Trading Commission emphasized consumer protection without a heavy-handed ban on development of cryptocurrencies.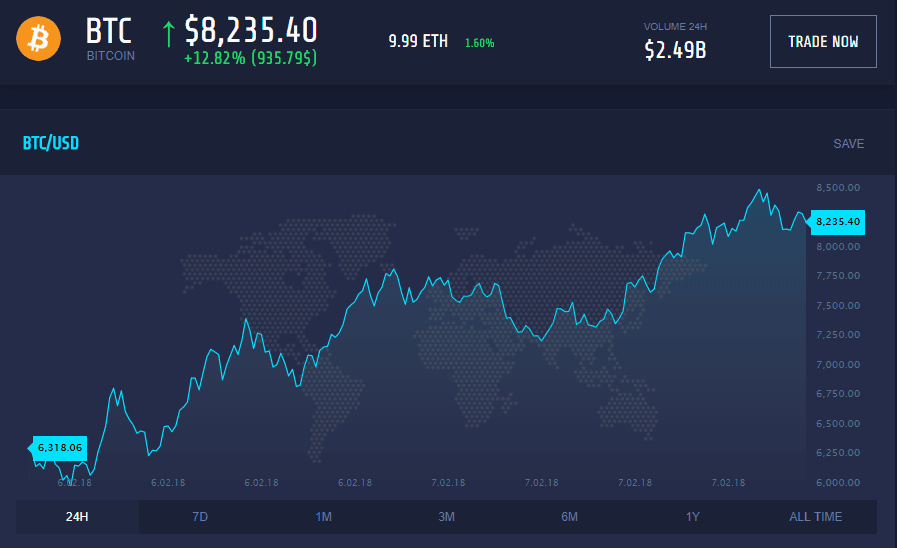 After the hearing, bitcoin fell below $6,000 to $5,947.40, its lowest since Nov. 13, amid a plunge in U.S. stocks. Other cryptocurrencies traded higher Wednesday morning. Ethereum went up 5.6% to $838, ripple to 2.3% and bitcoin cash gained nearly 4.8 percent. On a 24-hour basis, the 15 largest cryptocurrencies by market cap showed double-digit gains.
Trade on BTC/USD