1 min read 
These haven't been the best days for the most famous digital currency. Bitcoin found a temporary low of $8,371 on March 9 and jumped above $9,000 in a convincing manner on March 11. Despite this, the corrective rally seems to have stalled over the past few days.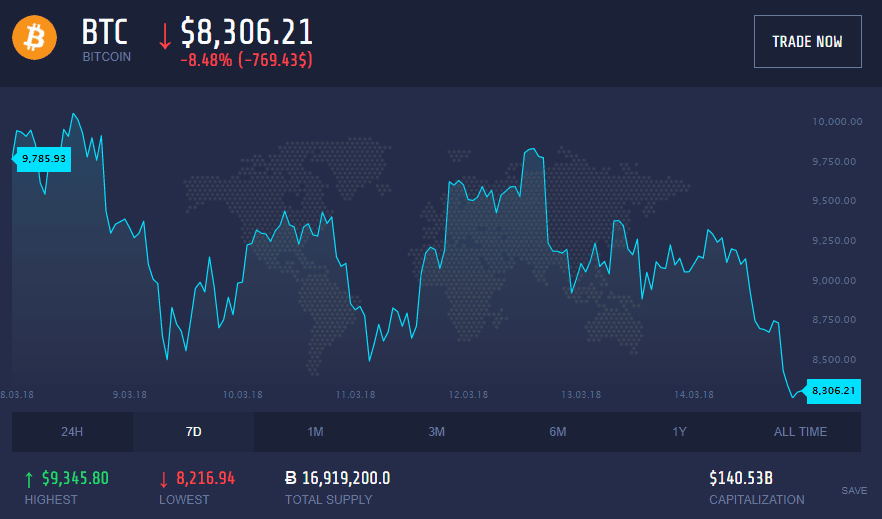 The cryptocurrency has spent most of the last 48 hours moving in a sideways manner in the narrow range of $8,800-$9,400. Trading volume has dropped more than 50% since March 9, possibly indicating a lack of confidence among traders in the sustainability of the corrective move higher. Should bitcoin see a decisive move above $11,700, volumes are likely to climb.
The probability of bitcoin prices falling below $8,600 has increased. On the higher side, only a daily close above the 10-day moving average would signal bearish invalidation. A convincing break above $11,700 will signal a bearish-to-bullish trend change.
Buy Bitcoin now