5 min read 
Launched in 2009 Bitcoin has become a headline grabbing, central feature of technology and financial markets media coverage – especially given the explosion in trading volumes and prices this year.  This rapid market expansion has given cause to Bitcoin opposers to speculate if the digital currency is a bubble. Let's look at 5 reasons to why Bitcoin is here to stay.
1) Transparency
Bitcoin can be argued to be one of the most transparent currency systems in operation. All transactions are recorded in the cryptocurrency blockchain system –where each and every transaction is recorded in a ledger-based database system, free from manipulation and visible to all.
2) Robust Cryptographic System
All transactions using Bitcoin are irreversible and permanent. Because the entire system is based on cryptographic principles – underpinned by mathematical proof, the system is considered robust to manipulation, trustworthy and reliable by users globally. Although there have been a handful of instances in which Bitcoin exchanges have been hacked overall the cryptocurrency has become more resistant to such attacks as the system has developed over the past 8 years.
3) Decentralised and Distributed
A key feature of the largest digital currency is that it is free from government, or any other third party, intervention. The system is decentralised by design and this offers users the reassurance that there is not one central point of failure in transaction processing using Bitcoin.  However, there are questions now being raised that governments may step in to regulate cryptocurrency trading. The challenge for regulators, however, will be to contend with the scale and complexity of the system in their efforts to control the framework.
4) Volumes trending upward consistently
Bitcoin trading volumes have exploded this year – the number of users in itself has created entrenched inertia of the Bitcoin system.  These users have a vested interest in Bitcoin and the scale of the user base works against the idea that Bitcoin is in a bubble.  Bitcoin opposers have argued for years that it will fail and disappear – however it has moved from strength to strength, albeit with significant volatility – demonstrating its resilience and place in market dynamics.  From a statistical perspective, the larger Bitcoin becomes the less likely it is to fail.
5) Expansion of the sector
There are more cryptocurrencies in operation that even before  – with numerous private and public offerings operating alongside one another. With over 1000 cryptocurrencies in operation the sector overall has grown in size and stability. Various cryptocurrencies are serving increasingly specialized and niche purposes – creating increased efficiency.
JP Morgan CEO, Jamie Dimon, commented recently his belief that Bitcoin will "blow up", and that he believes the cryptocurrency is not a "real thing".  As a decentralized currency system Bitcoin creates a contentious debate – with many vocal opposers and many active supporters.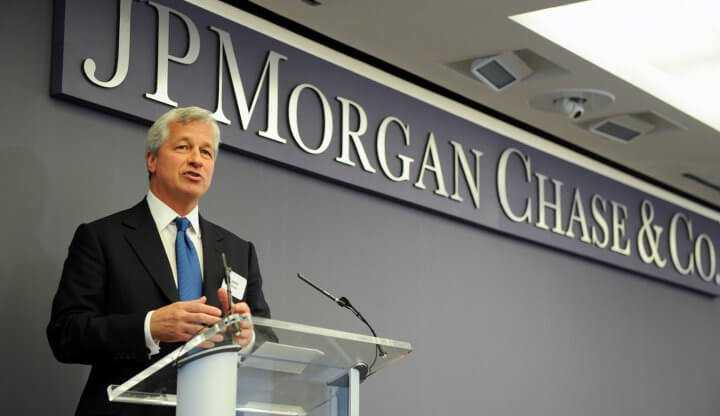 There are market participants that believe Bitcoin is a bubble, however there have been many market bubbles in history which have changed the way markets operate – such as the dotcom bubble of 2000 and the internet. Bitcoin is likewise changing the dynamic of currency markets for good.
Trade here
NOTE: This article is not an investment advice. Any references to historical price movements or levels is informational and based on external analysis and we do not warranty that any such movements or levels are likely to reoccur in the future.
In accordance with European Securities and Markets Authority's (ESMA) requirements, binary and digital options trading is only available to clients categorized as professional clients.
GENERAL RISK WARNING
CFDs are complex instruments and come with a high risk of losing money rapidly due to leverage.
77% of retail investor accounts lose money when trading CFDs with this provider.
You should consider whether you understand how CFDs work and whether you can afford to take the high risk of losing your money.
Sources:
https://thecryptopapers.com/
http://www.newsbtc.com/