Who does not like movies? Here are our TOP 10 trading films, enjoy:
1) 
Wall Street
Bud Fox is a Wall Street stockbroker in early 1980's New York with a strong desire to get to the top. He is young and impatient, willing to do anything to get to the top, including trading on illegal inside information taken through a ruthless and greedy corporate raider who takes the youth under his wing.
2) Wall Street: Money Never Sleeps
As Gordon Gekko emerges from a lengthy prison stint he finds himself on the outside of a world he once dominated. He now has to play catch-up and redefine himself in a different era. But a young, idealistic investment banker learns the hard way that Gekko is still a master manipulator and if there's one place where you can redefine yourself, one place where you relevance is a deal away, it's Wall Street. 
3) 
The Big Short
Based on the true story of four outsiders in the world of high-finance predict the credit and housing bubble collapse of the mid-2000s, and decide to take on the big banks for their greed and lack of foresight.
4 )The Wolf of Wall Street
Based on the true story of Jordan Belfort, from his rise to a wealthy stock-broker living the high life to his fall involving crime, corruption and the federal government.
5) 
The Pursuit of Happiness
A struggling salesman takes custody of his son as he's poised to begin a life-changing professional endeavor.
6) Margin Call
Follows the key people at an investment bank, over a 24-hour period, during the early stages of the financial crisis.
7) Rogue Trader
The story of Nick Leeson, an ambitious investment broker who singlehandedly bankrupted one of the oldest and most important banks in Britain.
8) Boiler Room
A morally decent college dropout finds himself at conflict with his harsh federal judge father. He gets a job as a stock broker and gets on the fast track to success. Only things take a turn for the worse when he learns that his job isn't what's it cracked up to be.
9) Limitless
With the help of a mysterious pill that enables the user to access 100 percent of his brain abilities, a struggling writer becomes a financial wizard, but it also puts him in a new world with lots of dangers.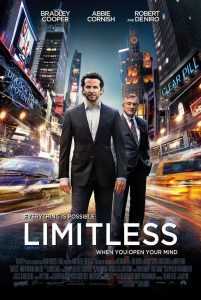 10) Wall Street Warriors
An HD documentary series examining the extreme power and intense competition that defines Wall Street, seen through the eyes of those who thrive there.
If you can think of any more good movies, please leave their names in the comments, we will be glad to hear from you on that, as always.
[cta_en link="http://m.onelink.me/72dac1a7″ name="Trade here"][/cta_en]