2 min read 
You've been asking for it, we've got it done. IQ Option users are now welcome to top up their trading balances with Bitcoins! And what's more – the process is far easier than you might think. The processing provider? Cubits.*
*For now, the feature is not available for the IQ Option Europe Ltd clients (EU countries).
Here is a quick how to:
1) As usual, you open the Deposit tab and chose the deposit amount. Unfold the list of payment methods, pick the Bitcoin one.
2) You then will be forwarded to the CUBITS payment page.
3) Here you can find the invoice amount and its equivalent in BTC. You only have 15 minutes to confirm the transaction. In case you do not take action within these 15 minutes, the invoice will simply expire.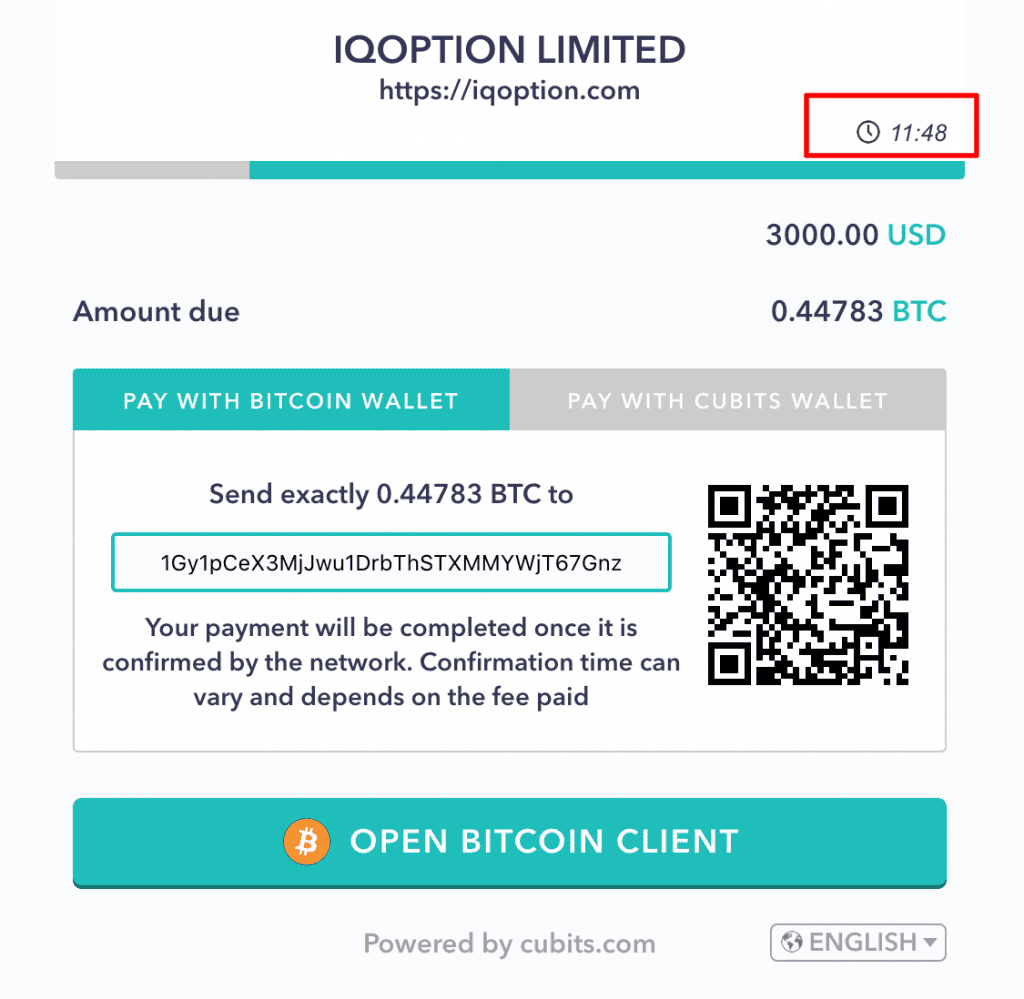 4) In most cases (approximately 80%) Cubits verifies the payment straight after your confirmation and IQ Option adds the funds to your balance upon it.
IMPORTANT: in case any suspicious transactions/addresses are found in the history of your account payments, or the commission you've set is too small (usually below 0,003 / byte) – it may take much longer for the transaction to be confirmed.
The exchange rate is set by Cubits. BUT at the moment even despite the volatility, it coincides with the Bitfinex data.
In case there any discrepancies in the invoice and the payment itself, please contact our support team, we will be happy to look into it.
Trade crypto
NOTE: This article is not an investment advice. Any references to historical price movements or levels is informational and based on external analysis and we do not warranty that any such movements or levels are likely to reoccur in the future
GENERAL RISK WARNING
The financial services provided by this website carry a high level of risk and can result in the loss of all your funds. You should never invest money that you cannot afford to lose.