Haruhiko Kuroda, the chief of Japan's central bank, the Bank of Japan, sent the yen crashing in early Monday trading. He says, in comments to a major news outlet, that Japan's economic policy should remain accommodative until inflation hits 2%. He also says risks are to the downside, a combination of sentiment that caused any hawkish expectation for the bank to fly right out the window. Kuroda also thinks Japan could hit the 2% target in 2019 even with risks to the downside but that was not enough to support the yen.
"In order to reach 2 percent inflation target, I think the Bank of Japan must continue very strong accommodative monetary policy for some time, … it's necessary."
The comments came as a shock as traders gear up for the banks two-day policy meeting later this week. Traders had been expecting the bank to give some indication that economic trajectory was on the right path and tightening was in the foreseeable future. Kuroda says the real economy is doing "quite well" with steady increases in prices. The problem is that price gains are minimal with core consumer inflation running at a cool rate of 0.5%.
The USD/JPY shot higher on the news and it is no wonder. The FOMC is expected to raise rates not one more but at least two more times this year putting US policy on a different course than Japan. The USD/JPY shot up on the news forming a long green candle and breaking the neckline of a head & shoulders reversal pattern. This pattern is very bullish, supported by the indicators and will likely result in a move to $110 in the near to short term.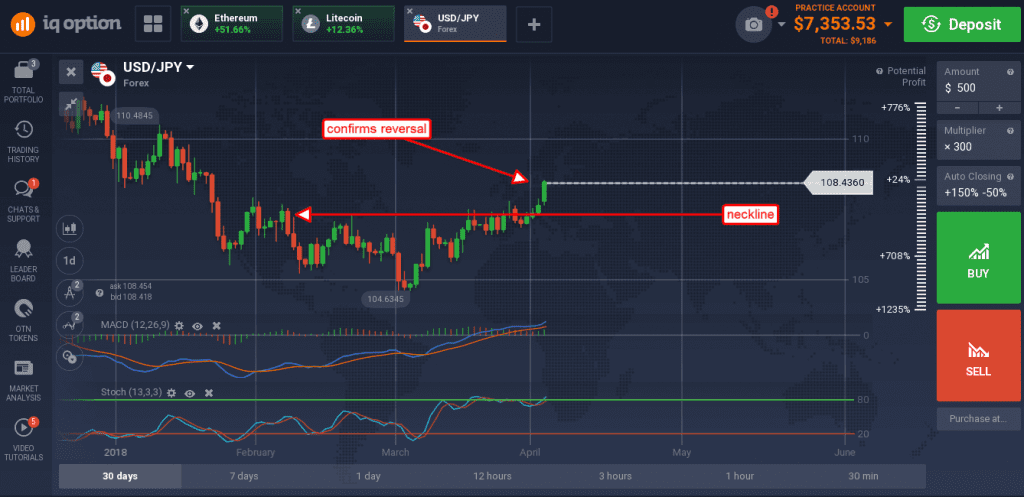 The EUR/JPY was equally affected although the move was less pronounced. The pair formed a small green bodied candle above support but within a near term consolidation pattern. The pattern looks bullish and will likely carry the pair higher over the long term. Resistance is currently near 133.00, a break above which would be bullish. The indicators are both bullish although they have weakened over the past few trading days. Price may move sideways over the next few days until data is able to drive higher. Japan's CPI and leading index is due out in the overnight hours.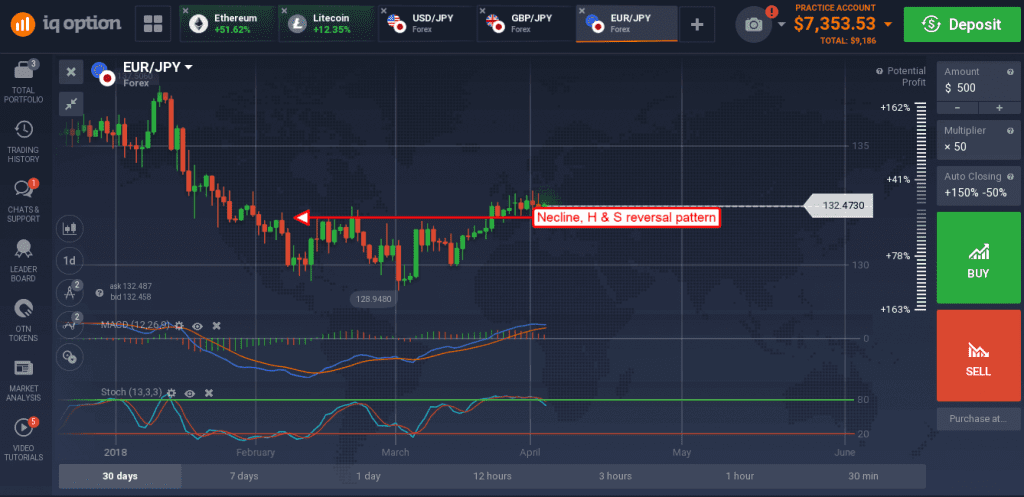 The GBP/JPY moved higher on the news as well. This pair has been in a strong downtrend the last few weeks and now sitting on support. Support is the short term moving average, near the 150.50 level, and may provide enough lift to send the pair moving back up.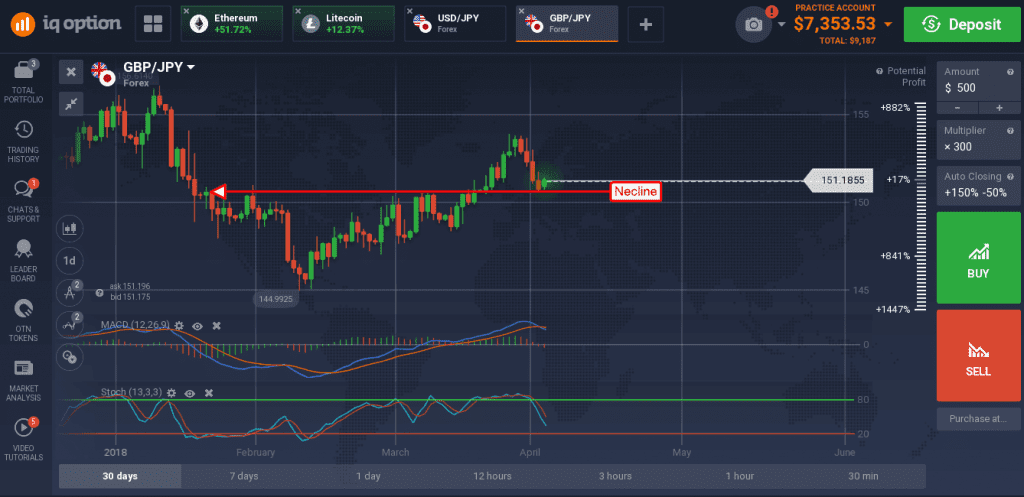 The risk is data, this week's calendar is heavily skewed toward Japan providing lots of opportunity for the yen to suddenly strengthen. A break below the moving average would be bearish for the pound and bullish for the yen.
[cta_en link="http://bit.ly/2w6LBL6″ name="Trade now"][/cta_en]