9 min read 
The cryptocurrency and blockchain markets are not mature yet, but they are making concrete steps towards mass adoption. Everyone knows that Wall Street is the last bastion the crypto world should conquer before enjoying total approval at all levels. So what are the Wall Street giants doing about it? As we'll see, some of the banks are not hurrying to get into the crypto space, but most of them have smelled the transformative potential of blockchain.
Last year, a CBI Insights report revealed a list of the most active investors in blockchain. Some Wall Street banks were among them, with Goldman Sachs and Citi Bank making the top.
Below, you'll read how each of the major US banks is adopting blockchain for various use cases.
JPMorgan Chase
Even though JPMorgan CEO Jamie Dimon infamously criticized the Bitcoin phenomenon, the largest bank in the US didn't want to stay aloof from the blockchain revolution. Initially, the bank showed interest in Ethereum blockchain, which brought in innovation through smart contracts. The bank joined the Enterprise Ethereum Alliance, and soon it developed its own blockchain version on top of Ethereum. Called Quorum, JPMorgan's blockchain solution is aimed at enterprises and has been already used in several trials.
Last year, the US bank partnered with the Royal Bank of Canada and Australia and New Zealand Banking Group to launch the Interbank Information Network (IIN), which was about to leverage blockchain for streamlining payment processing of money transfers.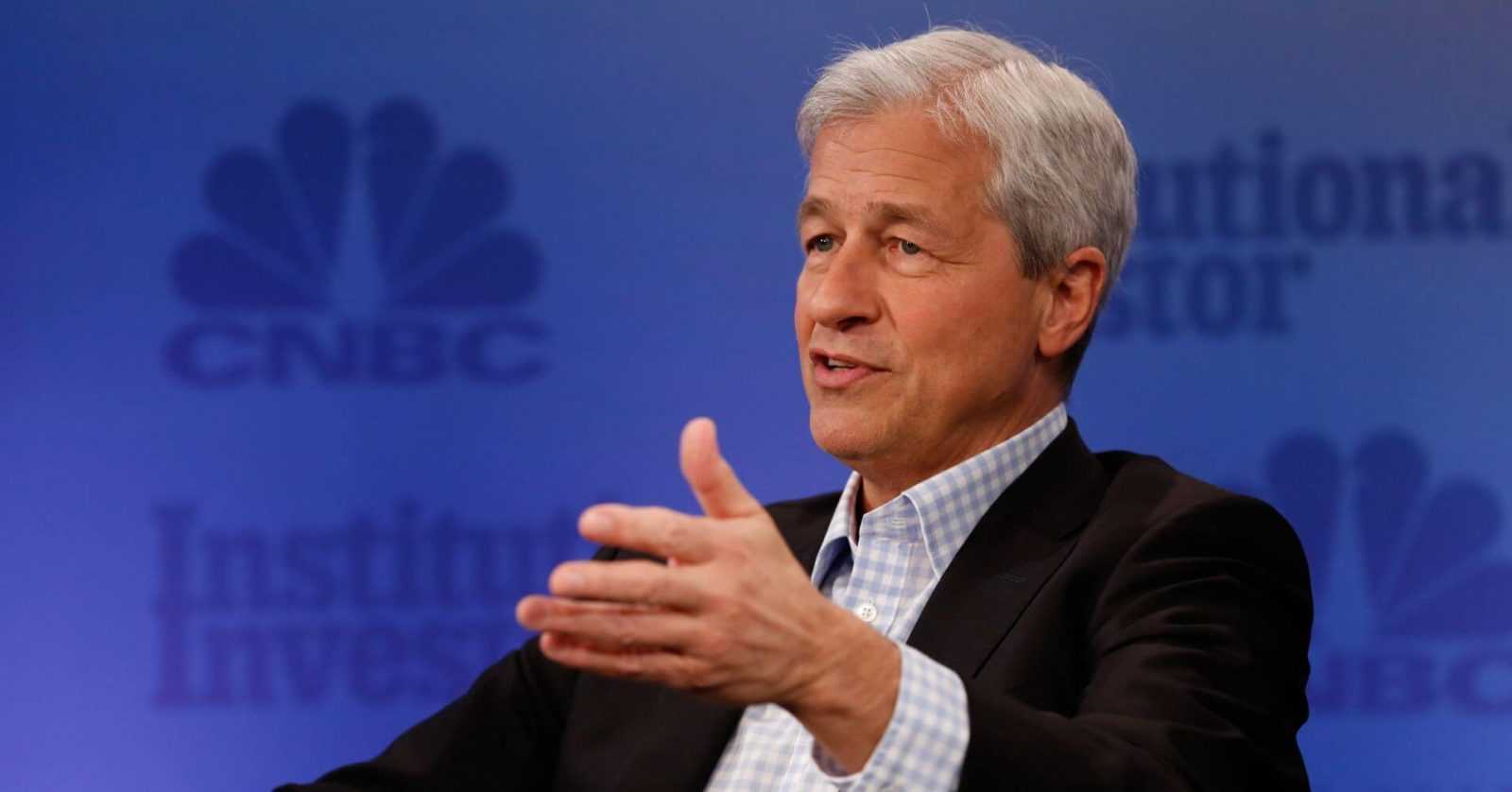 In April 2018, JPMorgan tested the distributed ledger technology (DLT), another name for blockchain, for debt issuance via its Quorum platform. The trial was carried out in collaboration with the National Bank of Canada, Goldman Sachs Asset Manager, and Pfizer among others.
JPMorgan has its special unit focused on the emerging technology, called Blockchain Center of Excellence. It was led by Amber Baldet, but she left the bank to start her own blockchain project.
The banking giant is also active at filling applications for blockchain-related patents.
Goldman Sachs
Unlike Jamie Dimon, Goldman Sachs former CEO Lloyd Blankfein hasn't demonstrated his aversion for Bitcoin, sometimes indirectly hinting to its potential. Nonetheless, the bank quickly recognized the potential of the technology underpinning it. The new CEO, David Solomon, who was appointed several weeks ago, is known to be crypto-friendly.
Just recently, Bloomberg cited anonymous sources revealing that the bank intended to launch custody service for cryptocurrency-based funds. The banking giant started to trade cryptocurrency derivatives via its own trading desk launched several months ago.
Goldman has backed several blockchain projects, including Circle (which acquired crypto exchange Poloniex), crypto merchant bank Galaxy Digital, and blockchain consortium R3, which Goldman eventually left.
Many of the Goldman's former executives were hired by crypto or blockchain-oriented companies. For example, the bank's vice president at the London office moved to Novogratz's Galaxy Digital as chief operating officer (COO). Elsewhere, former Goldman trader Alex Grebnev left the bank to launch a cryptocurrency platform focused on short trading.
Morgan Stanley
Morgan Stanley is not as involved with blockchain and cryptos as JPMorgan or Goldman Sachs, but the bank seems to have no choice as the cryptocurrency space is going mainstream. The bank CEO James Gorman has been quite ambiguous on Bitcoin. One time he said the largest cryptocurrency was receiving too much attention, while another time he agreed that Bitcoin was "more than just a fad."
Morgan Stanley is known for publishing several reports touching upon the cryptocurrency space. Generally, their reports are gloomy and predicting difficult days. For example, in November of last year, AMD shares declined after the bank downgraded the company based on the prediction that crypto mining would fade. Morgan Stanley has also propagated the similarities between Bitcoin potential bubble and the dot-com bubble of the 2000s.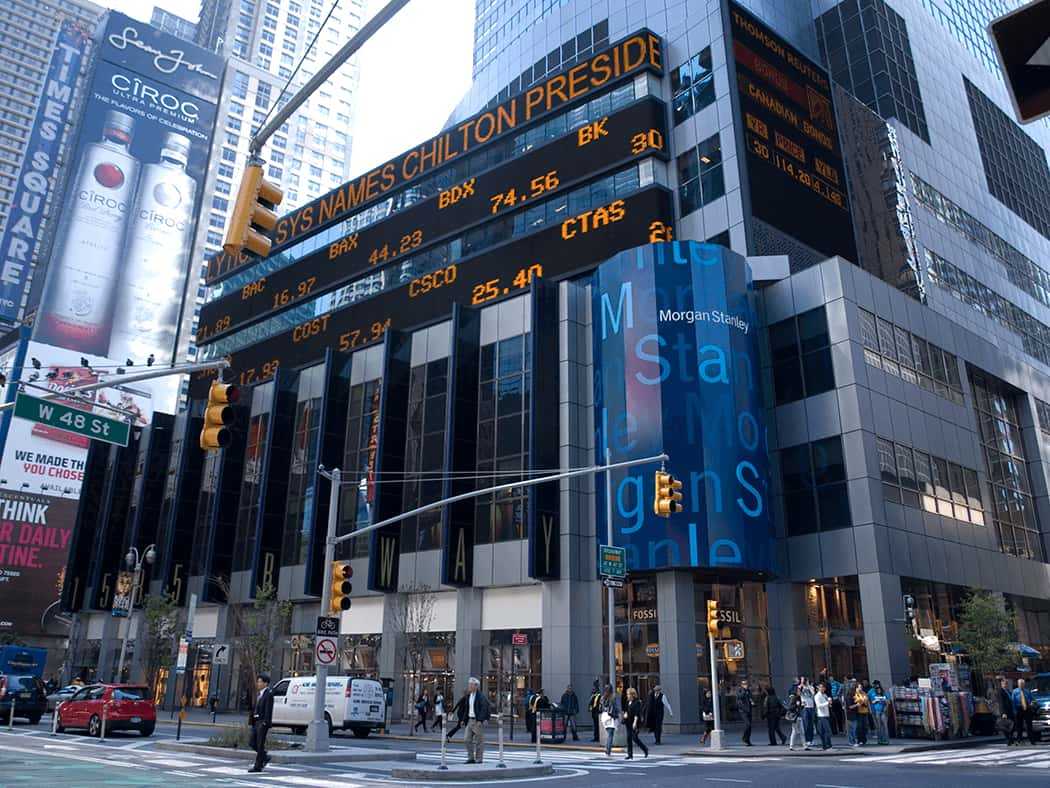 A few days ago, Morgan Stanley hired former Credit Suisse trader Andrew Peel, who is known to be a big supporter of cryptocurrencies. Some speculate that this move proves that the bank is seriously thinking about starting a crypto-trading desk or at least moving deeper into the crypto space.
Bank of America
Bank of America has filed the most blockchain-related patents than any other US company. To date, the banking giant has about 50 such applications filed with the US Patent and Trademark Office (USPTO). One of the most relevant patents is about a cryptocurrency exchange system aimed at institutional clients.
Besides, Bank of America has backed several blockchain projects and consortiums, such as R3 and Ripple.
Citigroup
The fourth largest bank in the US is openly supporting the implementation of blockchain technology for various use cases in the financial industry. Citi CEO Michael Corbat said his company was not interested in Bitcoin but admitted it was very interested in the DLT.
In February of this year, Citigroup and Credit Agricole bought a stake in London-based blockchain startup SETL, which provides a payments and settlements platform.
Citi is also part of a proof of concept (PoC) trial carried out by IBM and CLS, the latter being a Forex-oriented settlement, processing and data solutions company. The project was launched at the end of July 2018.
Last year, blockchain software maker Axoni said that it had succeeded in a pilot that involved Citi Bank, JPMorgan, and Goldman Sachs among others. The six-month trial revolved around swap transactions.
In conclusion, we can say that 2017 was the year of blockchain trials, while 2018 is the year when some Wall Street banks are making real steps towards adopting the disruptive technology. No matter how much time it will take, blockchain will become one of the key technologies on Wall Street.
Trade now
NOTE: This article is not an investment advice. Any references to historical price movements or levels is informational and based on external analysis and we do not warranty that any such movements or levels are likely to reoccur in the future.
In accordance with European Securities and Markets Authority's (ESMA) requirements, binary and digital options trading is only available to clients categorized as professional clients.
GENERAL RISK WARNING
CFDs are complex instruments and come with a high risk of losing money rapidly due to leverage.
73% of retail investor accounts lose money when trading CFDs with this provider.
You should consider whether you understand how CFDs work and whether you can afford to take the high risk of losing your money.