9 min read 
The U.K. said it wants to maintain a tariff-free, bureaucracy-light trade with the EU for a period after Brexit and perhaps permanently, a proposal likely to raise eyebrows on the continent but which was cheered by British businesses. Ahead of the publication today of the first of a series of new papers aimed at fleshing out its ambitions for future relations with the EU, Britain said it will seek to negotiate a "close association" with the bloc's customs union for an unspecified amount of time after it leaves in March 2019.
Industry lobby groups expressed relief having repeatedly warned against the potential for duties, border controls and regulatory uncertainty on commerce with the U.K.'s biggest market the day after Brexit. The road map, though, will likely run into opposition from the EU, given the U.K.'s suggestion it be allowed to line up trade accords with other countries during the interim period, something remaining fully inside the customs union would prevent. The EU has repeatedly warned the U.K. against cherry picking the advantages of membership and that it won't be able to enjoy frictionless trade outside its ranks. It is expected the Pound can gain some ground on this news.
Will Alibaba Beat Earnings Estimates in Q1?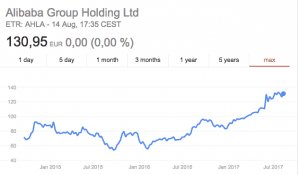 The Chinese e-commerce goliath caters mainly to its native market. It operates as a platform for third-party sellers. It neither sells goods directly to merchants nor holds inventory. Last quarter, the company missed estimates, resulting in a negative earnings surprise of 17.02%. However, its surprise history has been impressive as it topped estimates in three of the last four quarters at an average beat of over 20.53%. Year to date, the stock has rallied 72.8%, significantly outperforming the industry's gain of 44%.Alibaba has a huge (nearly 80%) share of the Chinese e-commerce market, one of the largest markets globally, and a market where consumers are increasingly turning to online channels to purchase quality products and global brands.
China is Alibaba's greatest strength and serving the Chinese customer is what has taken the company to the top. The company has been witnessing top-line growth of more than 40% for the past several quarters. But Alibaba isn't resting on its laurels. This is because it isn't just China but also other Asian markets that will see a rise in online shoppers. This has prompted it to invest in Lazada, a Singapore-based e-commerce company founded by Germany-based Rocket Internet. India is another big e-commerce market with several local players. Alibaba has bought stakes in these players, possibly preparing the road for a full-blown entry.
Big Oil Follows Silicon Valley Into Green Energy
Big oil companies are joining Silicon Valley in backing energy-technology start-ups, a signal that that those with the deepest pockets in the industry are casting around for a new strategy. From Royal Dutch Shell to Exxon, the biggest investor-owned oil companies are dribbling money into ventures probing the edge of energy technologies. The investments go beyond wind and solar power into projects that improve electricity grids and brew new fuels from renewable resources.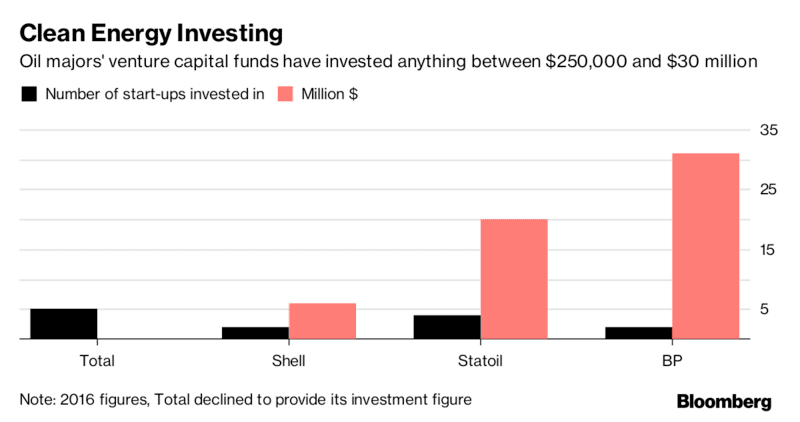 While the money involved is small — a fraction of the $7.5 billion that venture capital and private equity injected into the clean energy industry last year — the funds support work that may evolve into major income streams in the decades ahead as governments work to limit fossil-fuel pollution and global warming. "In the energy industry, small companies have quite a lot of disruptive power," an expert said "We always have to look over our shoulder to make sure that we stay ahead of the game."
Intel CEO Becomes Third to Quit Trump Council After Riots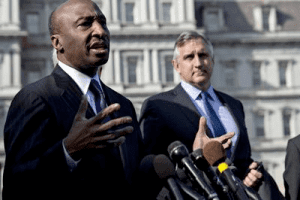 Intel's Brian Krzanich joined in becoming the latest chief executives to quit President Donald Trump's council of U.S. business leaders, as membership on the panel has become enmeshed in the country's volatile politics after violent riots in Virginia over the weekend. The moves come hours after Merck's Kenneth Frazier first stepped down from the business council.
Plank's departure is a particularly sharp rebuke to Trump, after the Under Armour executive earlier this year came under fire for commenting that the president was a "real asset" for the country. "I resigned to call attention to the serious harm our divided political climate is causing to critical issues, including the serious need to address the decline of American manufacturing," Intel's Krzanich said in a company blog post. Plank said in a tweeted statement that "Under Armour engages in innovation and sport, not politics," while Merck's Frazier said he quit "as a matter of personal conscience, I feel a responsibility to take a stand against intolerance and extremism."
Trump responded to Frazier with a couple jabs, tweeting late Monday that "@Merck Pharma is a leader in higher & higher drug prices while at the same time taking jobs out of the U.S."
Important events today:
07.00 am – German GDP (2Q flash): quarterly growth is expected to remain stable at 0.6%, while the annual reading is expected to rise to 2.1%. Markets to watch: EUR crosses, Eurozone indices
09.30 am – UK inflation (July): CPI inflation is expected to tick up to 2.7% on the year, with the Bank of England expecting the rate to top at over 3% later in 2017 before dropping back again. Markets to watch: GBP crosses, UK indices
13.30 pm – US retail sales (July): Expected to move back to a positive figure after they fell 0.2% in June. Market to watch: USD Crosses
Trade now
NOTE: This article is not an investment advice. Any references to historical price movements or levels is informational and based on external analysis and we do not warranty that any such movements or levels are likely to reoccur in the future.
In accordance with European Securities and Markets Authority's (ESMA) requirements, binary and digital options trading is only available to clients categorized as professional clients.
GENERAL RISK WARNING
CFDs are complex instruments and come with a high risk of losing money rapidly due to leverage.
77% of retail investor accounts lose money when trading CFDs with this provider.
You should consider whether you understand how CFDs work and whether you can afford to take the high risk of losing your money.