6 min read 
Ever wanted to invest like Warren Buffett? Take a closer look at the portfolio of the world's most popular investor to emulate his success. Dubbed the Oracle of Omaha, Buffett clearly knows how to allocate funds. Here is a list of companies he trusted with his money.
Buffet has stated more than once that the best way to invest is to choose a number of excellent companies and stick with them. It may look like he does not believe in risk diversification, allocating as much as 21% of his funds to a single company. However, everything seems to be working in his favor so far.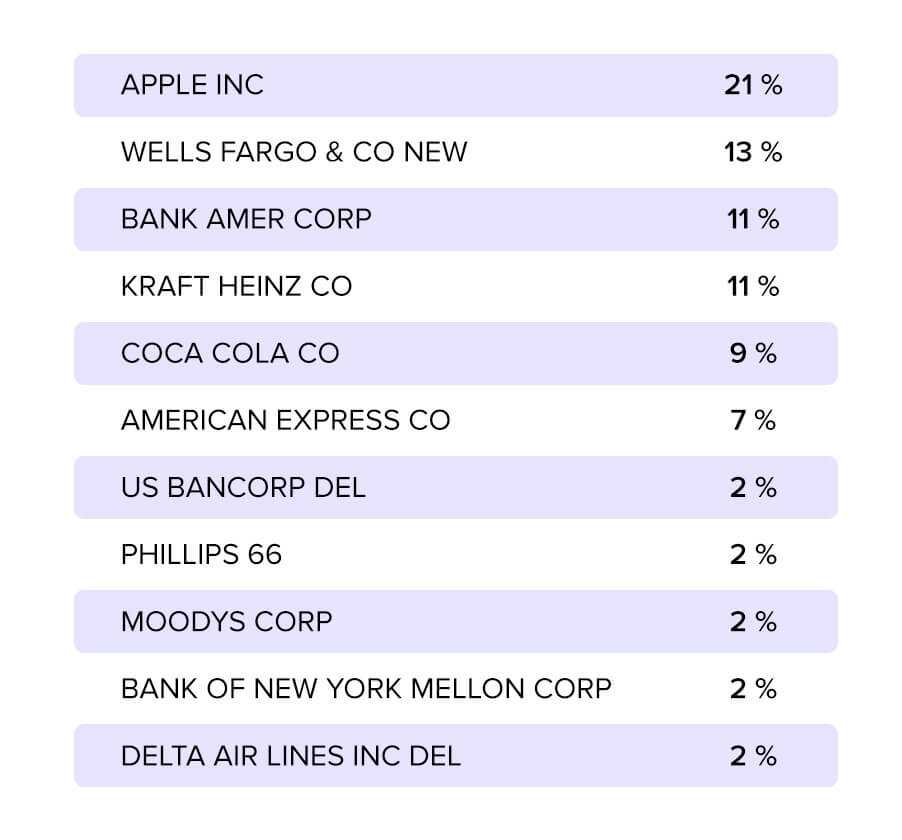 Apple
Apple is the world largest company by market capitalization but that's not the only reason to invest in it. The latter has demonstrated positive earnings surprises in the last 8 quarters. More than that, over the course of more than 4 years, Apple has failed to provide positive quarterly earnings surprise only once. As if it wasn't good enough, the AAPL stock has appreciated more than 3 times during a 5-year period. All of the above is an indication of the company's robust financial performance.
Wells Fargo
Wells Fargo is an American financial giant. It is currently the world second largest bank by market cap and the third largest in the United States by assets. The company operates in three different segments: consumer lending, wholesale banking, and wealth and investment management. Rated HOLD by Zacks.com, this company has demonstrated ambiguous performance in the past, experiencing periods of both appreciation and depreciation. The fact that Warren Buffett has allocated 13% of his funds to Wells Fargo speaks for this company.
Bank of America
Bank of America Corporation is another financial entity that has found its way to the list of Warren Buffet's beloved assets. The company was hit hard by the financial crisis of 2008. Still, professional investors know that investing opportunities arise at times of economic downturns. In the period between October 2007 and February 2009 the company has lost 92% of its value only to recover almost half of it. Buying shares of a well-known company at a discount is something most investors find attractive (beware of it going bankrupt, though).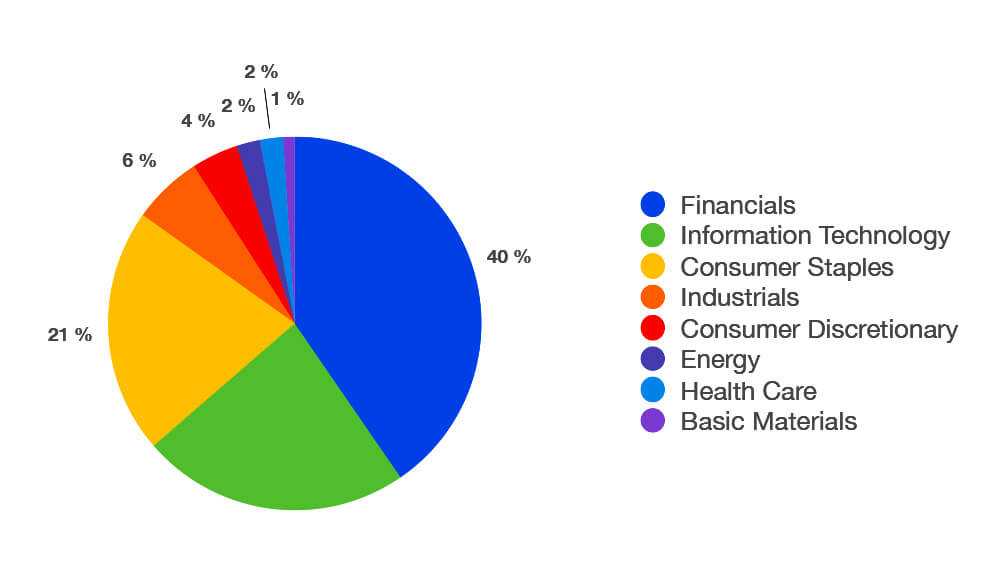 Coca-Cola
Those of you interested in finance probably already know that the Coca-Cola Company has remained one of the Buffet's beloved picks for several decades. The future of the company is not as bright as it used to be due to changing consumer behavior and retailers' pressure. Still, this company alone can claim whopping 9% of the portfolio, which translates into $17 billion. Since February 2009 (the lowest point since the financial crisis of 2008) the Coca-Cola stock has been growing steadily.
American Express
Buffet has picked American Express shares back in 1991. Since then the company is a rightful part of the investment portfolio. Berkshire Hathaway, an investment company run by Buffet, currently owns a 17.2% stake in American Express, or 151,610,700 shares. Despite not being an absolute leader in terms of growth rate, this company can boast 7.5% share in the portfolio. But why? Turns out, it demonstrates a number of qualities worshipped by the Oracle of Omaha. First, the company has a valuable brand. Secondly, he loves the management team and their take on the business. Lastly, competitive advantages, possessed by the company, give it a chance to reclaim the lost value.
Now, when you know what companies the world's #1 investor prefers isn't it time to proceed to the trade room and put this newly acquired knowledge into practice?
Trade here