4 min read 
After five seasons of strong competition and growth, the FIA World Endurance Championship has matured into one of the world's most entertaining and respected motor sport series. On this week our partner Aston Martin Racing came to Shanghai, where 5th November will start next WEC Championship race.

Top-4 facts about Shanghai International Circuit
Shanghai International Circuit build started in April 2003 and in 18 months the area was transformed from swampland to an international racetrack with a team of 3000 engineers working around the clock. The track layout was inspired from the Chinese character `shang` (上) the first character in the name of the city Shanghai.
Circuit Length: 5.451 km (3.387 miles). 1170m – the length of the back straight at the Shanghai International Circuit.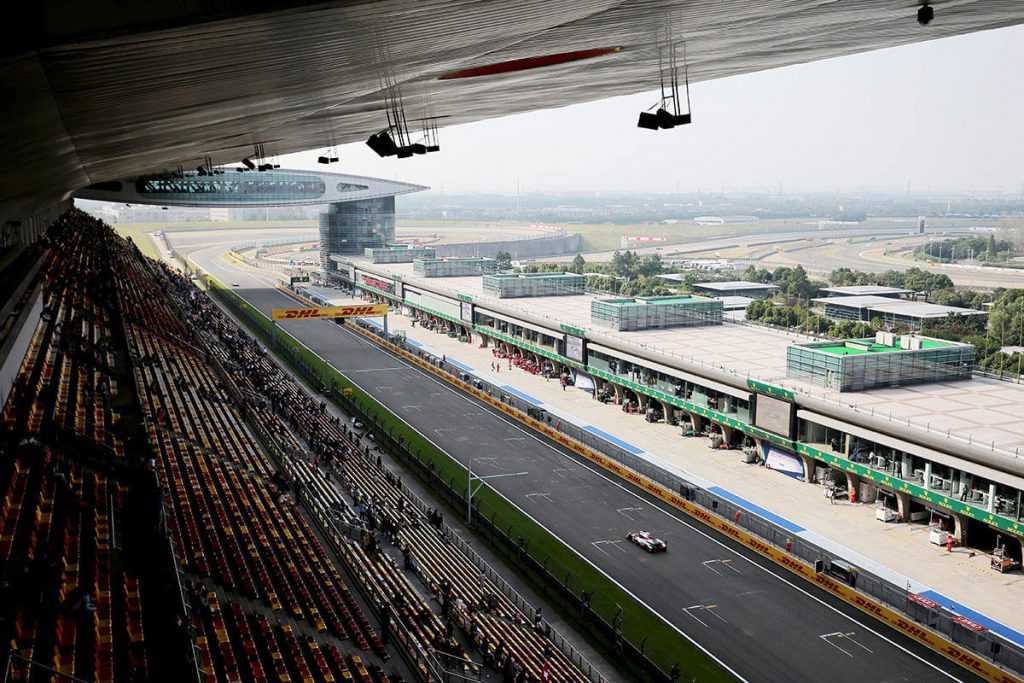 The longest race distance on 6-hours of Shanghai was in 2016 with Timo Bernhard, Brendon Hartley and Mark Webber (Porsche team) winning after completing 1062.95km (195 laps). It looks little bit more like a distance from New York to Detroit.
Darren Turner has secured pole position three times in the LMGTE Pro class for Aston Martin Racing.  In 2012 on his own, before the regulations changed, and in 2013 and 2014 with Stefan Mücke.
Aston Martin in China
Last year the team's #98 V8 Vantage GTE Am entry of Paul Dalla Lana (C), Pedro Lamy (P) and Mathias Lauda (A) had a victorious race in China and right now they will be looking to repeat that result.

On this moment AMR currently poised only one point back from their rivals, but 5th November, on the race day, British team will try to change the situation.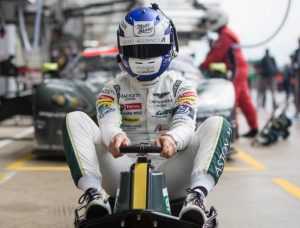 One of the most experienced pilots of the entire class, 51-year-old Paul Dalla Lana, said that the race in Shanghai should be one of the most beloved in the WEC championship for him.
"Shanghai was extremely good race to us last year with pole position and a win to take the maximum 26 points, and we'll be hoping to collect the very same again this time round," – Dalla Lana said.
"The competition has been tough over the past few races and this title is going to be hard to take, but for whoever finishes top of the table in Bahrain, that victory will be even sweeter."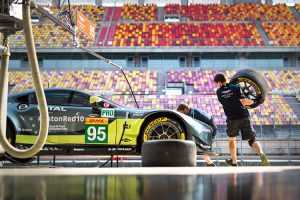 In the GTE Pro class, the #95 Danish crew of Nicki Thiim and Marco Sorensen and British #97 of Darren Turner (GB) and Jonny Adam (GB) will seek to close the gap to the title leaders; a gap of currently 39 points for both entries.
With the current car version nearing the end of its racing career in the World Endurance Championship GTE Pro class, Aston Martin Racing will be fighting hard to claim its 50th win since the team's inception in 2004 in the final two rounds of 2017.
Race in Shanghai will begin at 11:00 am local time on 5th November. Watch live here!