4 min read 
Despite Brexit fears the inflation rate in Great Britain continues to rise and faster than expected. The gains confirm the BOE outlook for ongoing, incremental interest rate hikes and may up the market's expectation. Over the past month consumer level inflation rose 0.7%, hotter than expected 0.5% and well above the previous month's 0.0% increase.
On a year-over-year basis consumer level inflation is up 2.7%, well above the 2.3% expected and contrary to an expected decline from the previous month's 2.5%. This figure is running hot, as is the core figure, although the core level is a bit more tepid. Core consumer inflation increased by 2.1%, 0.3% ahead of the consensus and 0.2% above the previous reading.
The surge in consumer prices is drive by cost pass-throughs delivered by retailers and business. Producer level inflation cooled off a bit in the last month but remains strong on a YOY basis. Input costs for producers rose by 8.7% over the last year, down from the previous 10.3%, but still hot and above the 2.0% target favored by central bankers. Producer output prices cooled off as well to a more tepid 2.9% and in line with expectation. Bottom line, price gains in the UK remain hot and consistent with the need for central bank action, action in the form of interest rate hikes.
The GBP/USD shot up on the news, but the gains were not held. Some news on the Brexit front regarding Irish borders sparked some volatility but not enough to reverse today's trading entirely. The pair formed a medium sized doji candle, possibly a shooting star, in early Wednesday trading and may have entered a consolidation. Regardless, the pair set a new six week high in today's action and is indicated higher. A move above 1.3200 would be bullish and likely take the pair up to 1.3400 in the near-term.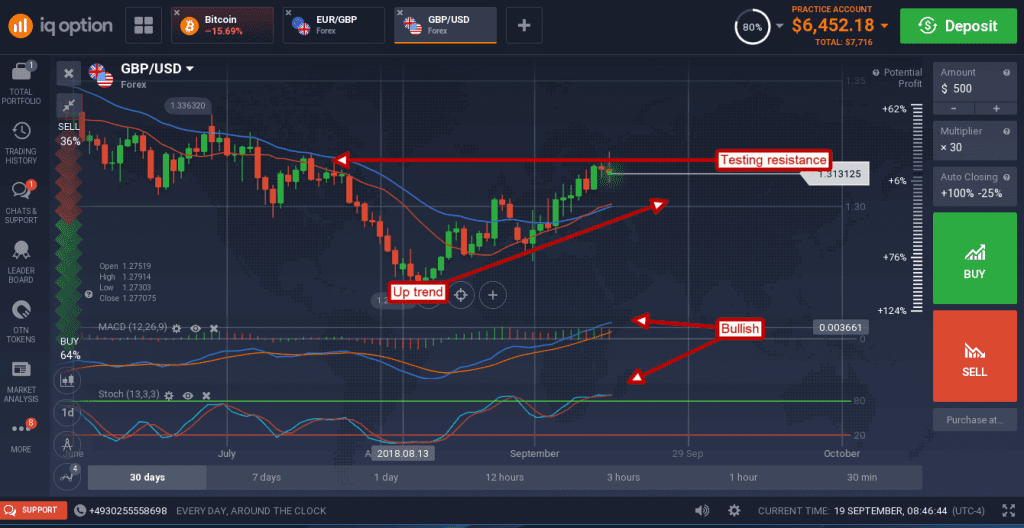 The EUR/GBP tried to move higher in today's session but was capped by resistance at the short-term moving average. This action confirms resistance within a budding downtrend and may lead to lower prices. The indicators are both bearish but have begun to show signs of support with today's candle.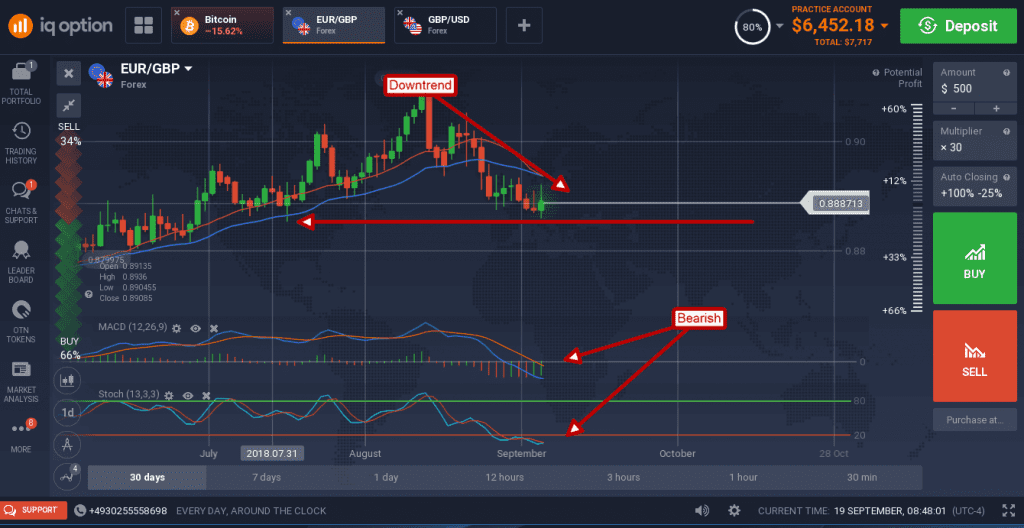 This does not mean reversal is imminent, only that consolidation may continue at or below the short-term EMA. Support should be expected near 0.8860, a break below there would be bearish and could take the pair down to 0.8850 or 0.8800 in the near-term.
Trade now