4 min read 
German factory orders fell a stunning -2.5%, shocking a market expecting gains in the range of 0.75%, indicating a possible downturn in the German, and EU, economy. While alarming, smart euro traders don't care because underlying conditions remain favorable and that outlook is backed up by the ECB. The bank has signaled a willingness to wind-down its asset purchase program which is a sign that the EU economy is on the right track, and the ECB is comfortable with the pace of inflation.
What traders should focus on now is next week's ECB meeting, policy announcement scheduled for Thursday morning shortly after the EU markets open for business. The talk now is what they will say, how hawkish will they sound and how it will compare with the FOMC statement scheduled to be released the day before. If the FOMC indicates that the pace of rate hikes will remain slow, and that the ceiling for future rate hikes is still close, it could put the banks on a path of convergence.
This is important because it means the dollar will weaken and the euro will strengthen, a scenario that will drive the EUR/USD higher in the short to long term. The pair shot higher in early Thursday trading, gaining about a half percent, and hit resistance at the short term moving average. Resistance may cap gains in the near term but, once broken, will likely lead to further upside in this trade. A move above the short term EMA at 1.1833 would be bullish, targets for resistance are 1.2000 and 1.2100.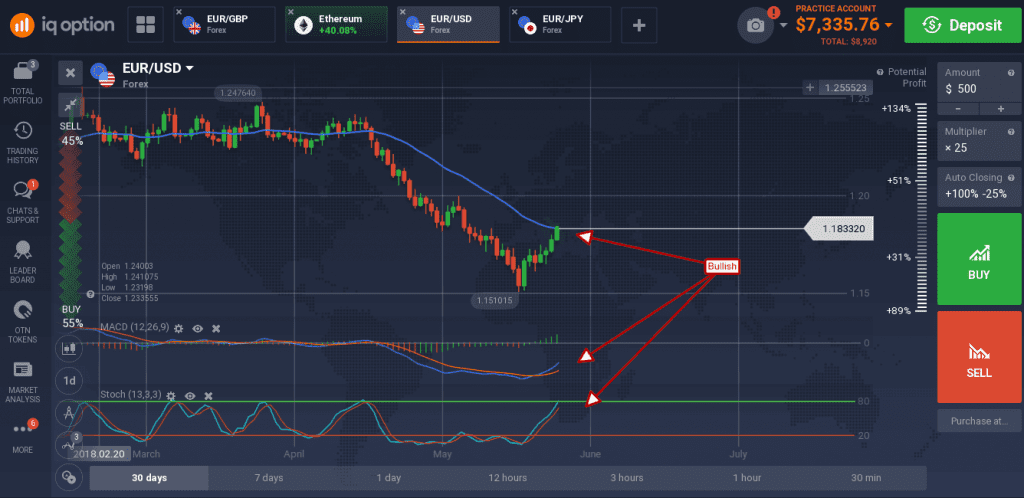 The euro extended its gains against the yen as well, advancing nearly 0.40% in early Thursday trading. The pair has confirmed its Vee bottom by moving above the short term moving average and is heading higher. The only thing that might stop it is Japanese GDP data due out in the early hours of Friday morning, but it would have to be very strong indeed. The next target for resistance is 131.00 and then 132.00.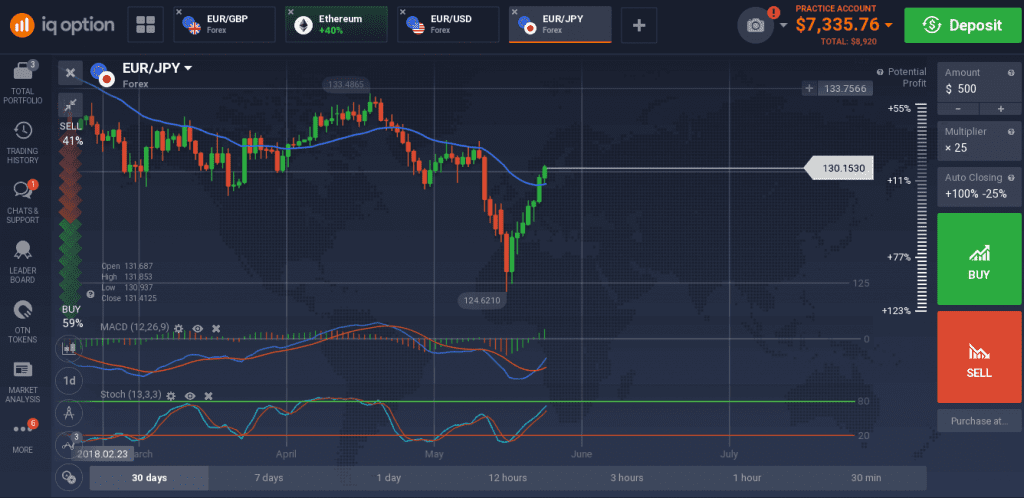 The euro moved up against the pound to break out of its near-term trading range. The pair formed a large green candle moving up to and confirming resistance at the 0.88250 level with a long upper shadow.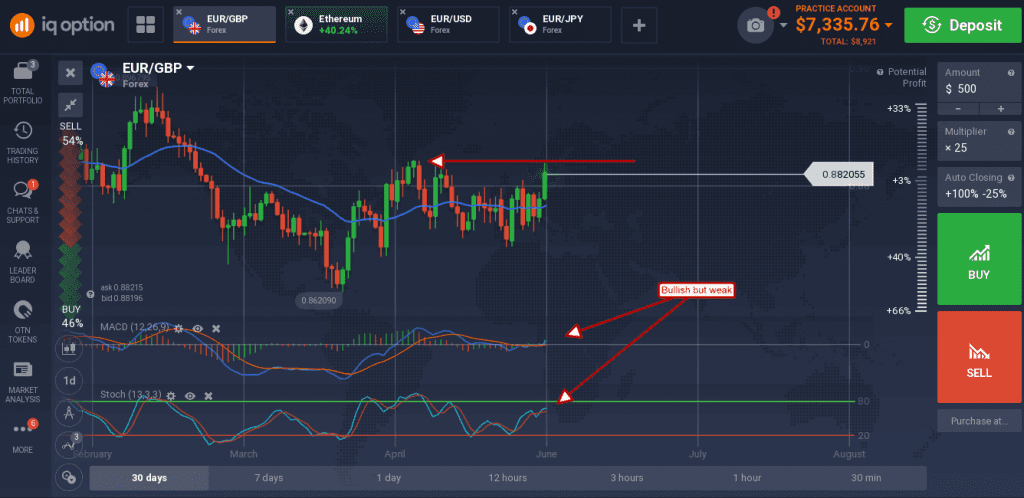 The caveat is that this candle is not fully formed, if it were to move up to close at the high of the day a larger move higher could be on the way. The indicators are bullish but weak, consistent with range bound trading, so be cautious ahead of the ECB. The BOE is also set to meet but that is in two weeks.
Trade now