ZCash (ZEC) has been recently in the spotlight due to a series of events that acted as both bullish and bearish signals. In the end, the 21st cryptocurrency on Coinmarketcap has recently returned to the same point where it started this month, fluctuating close to $250. On May 15, ZEC hit $382 after a steep bullish movement that began at about $250, suggesting growth of 52%.



Prior to exploring the fundamentals behind the sharp increase and the drastic correction, let's make the short profile of ZCash.
The project was launched in October 2016 with the goal to ensure a safe and rapid cryptocurrency that would allow anonymous transactions. This privacy coin uses the zk-SNARK protocol, which enables users to make both anonymous and open transactions. With the help of hidden and open addresses, called shielded and transparent, users can decide for themselves whether the payment will be hidden or public.
The cryptocurrency is backed by the Zerocoin Electric Coin Company, also called Zcash Company, which is a venture-backed firm founded by Zooko Wilcox.
Currently, ZCash's market cap is $1.1 billion, with a circulating supply of 3.98 million ZEC coins.
Now let's see how the recent announcement impacted the coin:
Gemini Gets Approval to List ZCash
On May 14, US-based crypto exchange Gemini, founded by Tyler and Cameron Winklevoss, received the green light from the New York Department of Financial Services (NYDFS) to list Bitcoin Cash, Litecoin, and ZCash. The latter is already available for trade since May 22, as initially planned.
Previously, Gemini listed only two cryptocurrencies – Bitcoin and Ethereum.
During the public announcement, Tyler Winklevoss expressed his confidence in the privacy coin:
"We are proud to be the first licensed exchange in the world to offer Zcash trading and custody services and look forward to providing customers with a safe, secure, and regulated place to buy, sell, and store Zcash."
The news had quite an impact, as ZCash surged from $250 to $323 in a blink of an eye. On the following day, the privacy coin peaked at $382, adding 50% in less than 48 hours.
Getting approval from the NYDFS was a big deal, which encouraged investors to bet on ZCash in a more legal way.
Some crypto watchers might consider that ZCash appearance on Gemini is the first milestone ahead of making the Coinbase list, as the largest crypto exchange in the US had previously announced that it would expand its index in 2018. However, we don't have any hints pointing to such a move. If that would happen, we would probably see the ZCash price in the $1,000 territory.
Korbit and Coincheck Delist ZCash
It seems that the ZCash party didn't last long, as two large crypto exchanges have recently announced that they would delist the coin.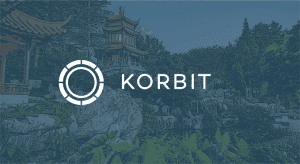 On Monday, May 21, Korbit, the oldest and largest crypto exchange in South Korea, announced that it would no longer provide buy and sell services for DASH, Monero, Augur, Steem, and ZCash, labeled as privacy coins.
The exchange plans to stop the buy function on 28 May and the sell function on 21 June of this year. However, Korbit suggested that it would re-list some of the coins later date, stating:
"We strive to facilitate secure trades of more cryptocurrencies, but we have yet to determine the date for resumption of trades of the affected coins. We thus advise you to protect your interests by either selling or withdrawing the said cryptocurrencies."
The reasons behind Korbit's move are still unclear, but we know that the Korean Financial Services Commission has required local exchanges to stick to the new real-name transaction system.
Earlier on the same day, Japanese exchange Coincheck also announced that it would no longer support ZCash trading. It plans to delist the coin along with Monero, DASH, and Augur, as it aims to get the license from the Financial Services Agency (FSA).
ZCash reacted to the news quite promptly, declining from over $350 on Monday to the Wednesday low at $284. The price performance is also influenced by the general market correction led by Bitcoin, Ethereum, EOS, Bitcoin Cash, and other large cryptocurrencies.
In conclusion, The ZEC prospects depend very much on the regulators' sentiment on privacy coins, so we'll wait and see what happens next.
[cta_en link="https://iqoption.com/lp/ultimate-trading/en/?aff=88&afftrack=zcash2805″ name="Trade ZEC here"][/cta_en]