2 min read 
Yale University professor and Nobel Prize recipient, Robert Shiller, said he "doesn't know what to make of bitcoin, ultimately." A couple months ago, Shiller had pointed to the top digital currency by market capitalization as "the best example of a bubble."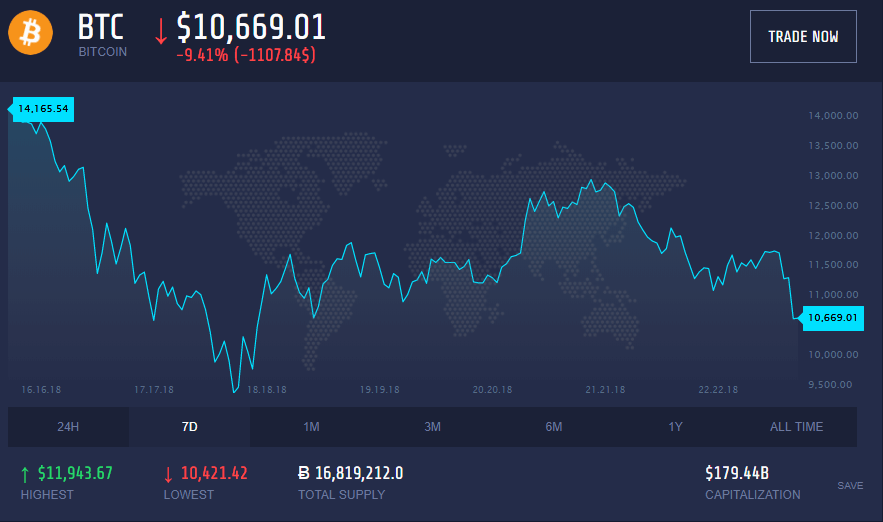 Shiller spoke of his uncertainty in a recent interview, saying that bitcoin "might totally collapse and be forgotten, and I think that's a good likely outcome, but it could linger on for a good long time, it could be here in 100 years."
Yale's professor explained that a digital currency "has no value at all unless there is some common consensus that it has value. Other things like gold would at least have some value if people didn't see it as an investment."
Shiller remains skeptical about bitcoin, although he does not rule out the possibility of cryptocurrencies being around for a very long time. Although the value of bitcoin and other digital currencies have fallen in the past few months, with BTC trading for less than $12,000 per coin, that nonetheless is more than double what it was when Shiller made his previous comments in the fall of 2017.
Trade on BTC/USD
NOTE: This article is not an investment advice. Any references to historical price movements or levels is informational and based on external analysis and we do not warranty that any such movements or levels are likely to reoccur in the future
GENERAL RISK WARNING
The financial services provided by this website carry a high level of risk and can result in the loss of all your funds. You should never invest money that you cannot afford to lose.