7 min read 
Falling oil prices have put a damper on forward earnings outlook leaving equities at risk of correction.
Oil Enters Bear Market
Oil prices have fallen more than 25% since hitting their high in early January. WTI and Brent are being pressured lower by a raging supply/demand imbalance and not likely to rise anytime soon. The market for oil is faced with ample supply, record levels of storage and burgeoning capacity that OPEC's little production cap has little chance of altering.
The OPEC deal was a nice trick. The cartel was able to boost prices but only in the near term. The extension to curb production until next year was a good try and reinvigorating the market but it was again too little too late. Before going on, let me put the OPEC cap into perspective. When the cartel first began talking of the cap monthly production was hovering around 31.5 million barrels per day with global supply and storage on the rise and at record levels. By the time they actually put the cap into place, -1.8 million barrels per day, monthly production had increased to nearly 33.5 million barrels per day effectively negating the impact of their own strategy. This is why the rise in oil prices driven by the deal was short-lived and resulted correction.
WTI and Brent are being pressured lower by a raging supply/demand imbalance and not likely to rise anytime soon.
Adding to the imbalance are a number of other factors, not least of which is a rising rig count. Baker Hughes reports that the number of rigs in service has more than doubled in North America over the last year while it has held steady internationally, no indication of declining production or supply. At the same time storage levels continue to trend at/near record high while Libya and Nigeria, both exempt from OPEC's cap, continue to increase their output as well. Now, it is true that demand is on the rise but it is rising slowly and at a pace well below current capacity. With this in mind I think it easy to say oil prices will remain weak in the near to short term at least with a chance of breaking $40.
The risk now is that oil will crush the bull market in equities. The equities rally is being driven by forward earnings outlook and to a lesser extend GDP expectations. As of just a week or two ago earnings growth outlook for the S&P was hanging around 9.9% for 2017 and 12.5% for 2018 with both years led by the energy sector. The energy sector is expected to post a rebound from last year's massive earnings declines in the range of +275% this year and 45% next, leading the S&P 500 for growth, but those estimates are already falling. Full year 2017 had been as high as 450% in recent months as oil prices crested their peak. If oil prices remain at current levels or fall further these estimates will continue to fall and likely precipitate a correction in equities.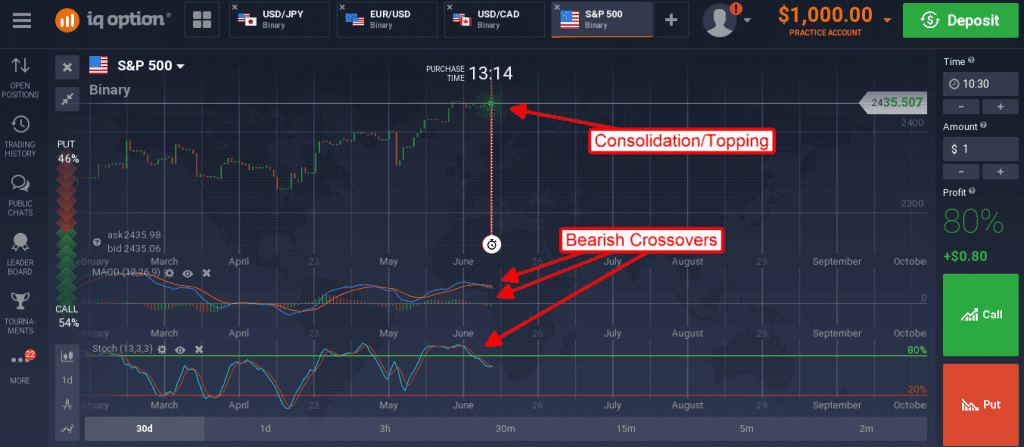 The S&P 500 is already exhibiting signs of impending correction. Price action over the past week has shown signs of blow-off and correction in the near term at least. Both MACD and Stochastic have fired bearish signals within an uptrend, indicating the onset of correction, the only question now is how low will it go. The index is near support levels now, near the 2,420 level, with at least the possibility that it will be tested. A break below 2,420 would confirm the move with targets at 2415, 2390 and 2366.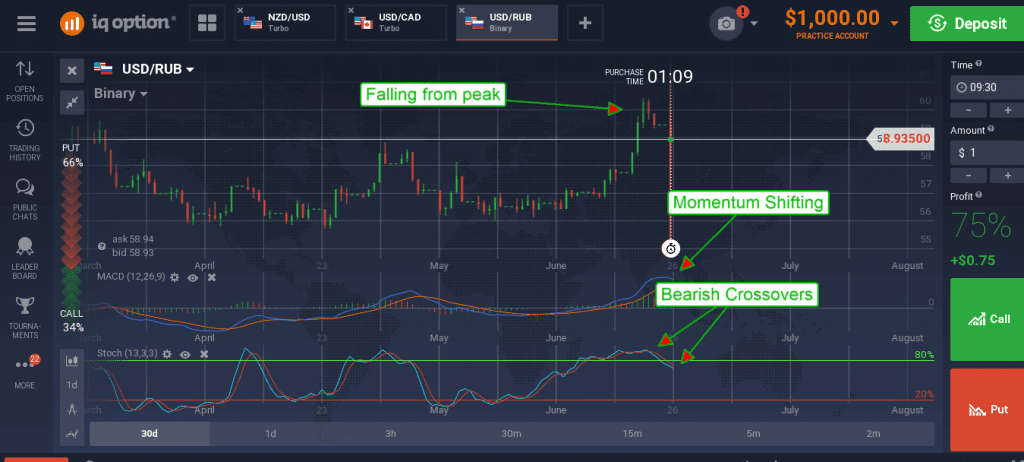 Another risk is that oil driven currencies such as the Russian ruble, New Zealand, Australian and Canadian dollars will fall as well. The economies of the countries are dependent on oil sales and the price of oil, when oil prices so to do their economies and by extension their currencies. This will no doubt add to an already bullish dollar which in itself is also adding to downward pressure in oil. The stronger the dollar is the more oil it will buy.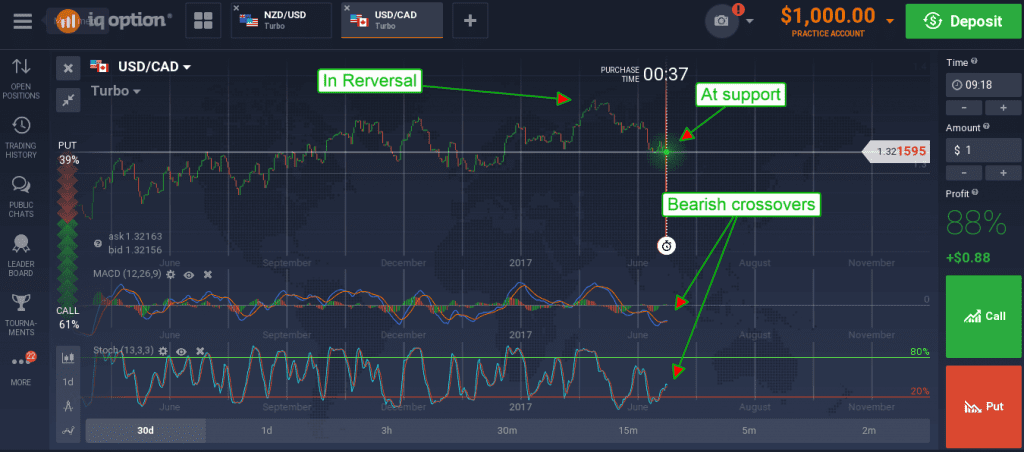 Trade now
NOTE: This article is not an investment advice. Any references to historical price movements or levels is informational and based on external analysis and we do not warranty that any such movements or levels are likely to reoccur in the future.
In accordance with European Securities and Markets Authority's (ESMA) requirements, binary and digital options trading is only available to clients categorized as professional clients.
GENERAL RISK WARNING
CFDs are complex instruments and come with a high risk of losing money rapidly due to leverage.
77% of retail investor accounts lose money when trading CFDs with this provider.
You should consider whether you understand how CFDs work and whether you can afford to take the high risk of losing your money.