4 min read 
With Bitcoin, Ethereum and Litecoin wallowing at long term lows traders are looking for some good news. The good news is that there is plenty at hand, good news that is. While there are still looming issues to face it seems at least as if the major selling is over and rebound can begin. Among those issues are scaling, network speeds and integration with mainstream financial markets; most if not all to be addressed in the next 6 to 12 months.

For now, traders can turn to positive news. In the EU regulators have approved the launch of a smart-city project powered by IOTA. Called CityxChange it is based on IOTAs MIOTA Tangle Technology and will serve to connect five population centers in the EU for energy efficiency. The Smart-city exchange goal is for the system to produce more in energy savings than it consumes by controlling usage and waste across the inter-city power grid.
On the regulatory front there have been some major developments in recent weeks that will help bring cryptocurrency, blockchain and ICOs to mainstream investors. Most recently the French authorities, the AMF, have announced the intention to regulate (and allow) the ICO market. They say there is risk ICOs and that is why it needs to be regulated. They plan to address the issue this year making it a top priority for 2018.
South Korea has announced plans to fully regulate the cryptocurrency market. This news is a complete about-face for the nation who at one time (only a few months ago) planned to ban the entire cryptocurrency industry. Likewise, US regulators are beginning to thaw to cryptocurrency and have paved the way for new financial products based on blockchain technologies. The CFTC has already received an application from the CBOE asking permission to list an ETF based on the VanEck SolidX Bitcoin Trust. Details of the application can be seen on the SEC website.
In other news, Sergey Brin is mining Ethereum. This may seem trivial but is important for many reasons because it shows support for Ethereum and blockchain from one of Google's creators. While Brin (and his son, it's a father-son project) will be making money from the endeavor the big payoff is public perception and awareness of cryptocurrency.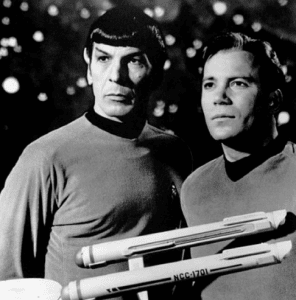 William Shatner, better known as Captain Kirk, has fallen victim to cryptocurrency scammers using his name and image. The scam, which has already been shut down, attempted to have Ethereum holders deposit a small fee in return for a big payout in free tokens. Shatner distanced himself from the scam immediately which is a big reason why it got shut down so fast. The good news is that Captain Kirk has been able to promote Bitcoin and a new project he's involved with based on solar powered BTC mining.
Trade crypto now
NOTE: This article is not an investment advice. Any references to historical price movements or levels is informational and based on external analysis and we do not warranty that any such movements or levels are likely to reoccur in the future
GENERAL RISK WARNING
CFDs are complex instruments and come with a high risk of losing money rapidly due to leverage.
76% of retail investor accounts lose money when trading CFDs.
You should consider whether you understand how CFDs work and whether you can afford to take the high risk of losing your money.