5 min read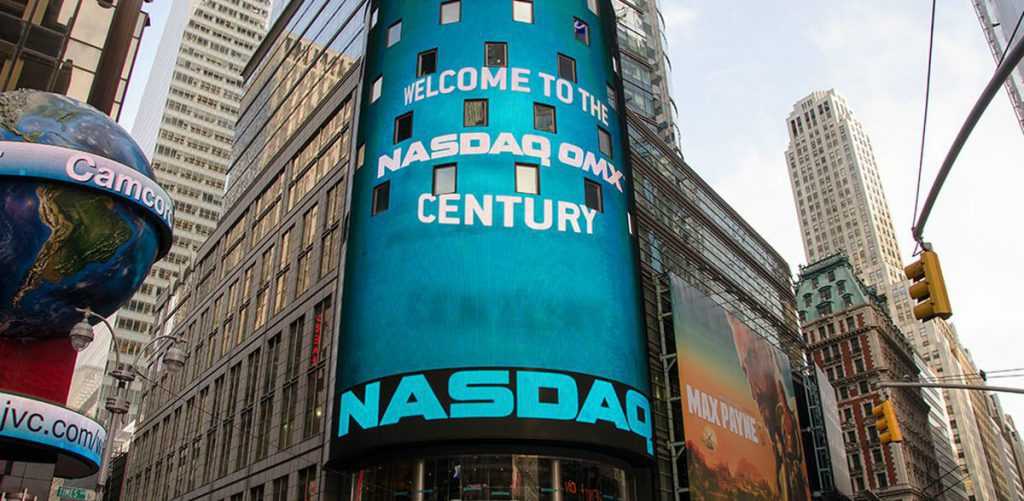 The Dow Jones, S&P 500 and Russell 2000 (which contains small-companies) all reached record highs on Friday, breaking out of a 5-week period where weekly moves in the stock market had been close to 0%. Friday also marked the start of the second quarter's earnings season. Earnings in the S&P 500 were up 15.3% in the first quarter, helped by rising oil prices and the sliding value of the U.S. dollar.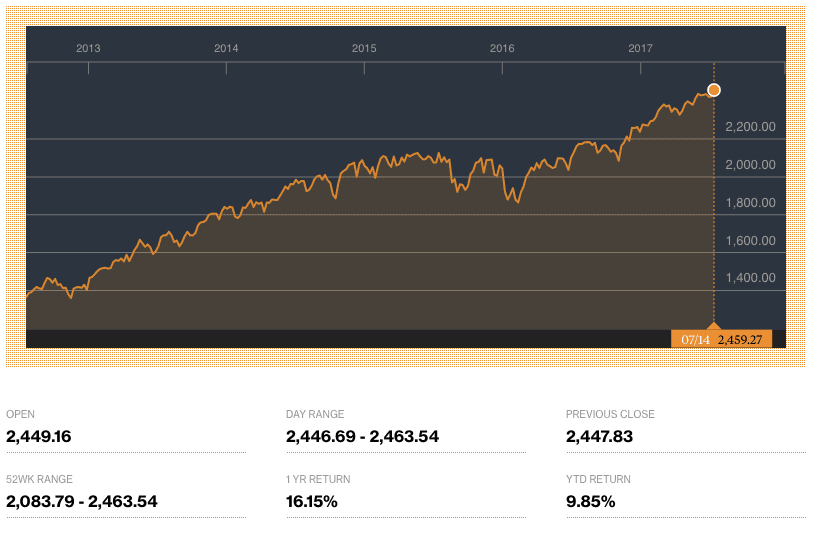 Ambivalent bank results – Dovish Yellen
The earnings released on Friday by banks offered both positive and negative surprises, but the group as a whole moved lower in early trading over the weekend. Investors may also have been discouraged by continuing weakness in inflation, which rose only 0.1% for the month. One Economist notes that 4 consecutive months of subdued core inflation may complicate the Fed's plans to raise interest rates. Indeed, in her Wednesday testimony, Yellen referred to weak recent inflation readings and stated that "monetary policy is not on a preset course" but that "the Committee will be monitoring inflation developments closely in the months ahead." She struck a generally dovish tone, according to traders. Yellen signaled that the Fed was in no rush to tighten monetary policy, and offered reassurances on the current state of the economy. Investors may also have been relieved that she avoided repeating the reference she had made in late June to asset prices as being "somewhat rich."
Time to diversify your portfolio!
It is expected that earnings continue to rise at a solid, but slower, speed through the remainder of the year, as sales are helped by the synchronized global rebound in economic growth and as cost controls remain tight. Company earnings reports can prompt volatility in individual stocks. Owning a sufficient number of stocks in your portfolio can help reduce its volatility!
Treasury prices rise on soft inflation data
The inflation data helped U.S. Treasuries generate positive returns for the week. Municipal bonds also posted positive absolute returns but trailed Treasuries. With a strong new issuance calendar setting the pace of the week, yields rose along with global rates. The heavy calendar had a spillover impact, increasing activity and demand in the secondary markets.
Strong growth in China curbs markets
Among global cues, Chinese economic data handily topped forecasts with second-quarter gross domestic product rising 6.9 per cent on the year, Reuters reported. Strength in retail sale and industrial output helped offset a weak start for Shanghai stocks, which may have been linked to talk of tighter financial regulations. Most Asian markets were up in early trade on Monday. Japan's Nikkei rose 0.1 per cent. Australian shares were 0.1 per cent lower, while South Korea's Kospi was trading 0.5 per cent higher.
Oil on the rise again
Crude oil prices firmed up on Monday, supported by a slowdown in new rigs looking for crude and a perception of strong demand. Brent crude futures, the international benchmark for oil prices, were up 17 cents at $49.08 a barrel, while WTI crude futures were up 16 cents at $46.70 a barrel in early Monday trade.
Trade here
NOTE: This article is not an investment advice. Any references to historical price movements or levels is informational and based on external analysis and we do not warranty that any such movements or levels are likely to reoccur in the future.
In accordance with European Securities and Markets Authority's (ESMA) requirements, binary and digital options trading is only available to clients categorized as professional clients.
GENERAL RISK WARNING
CFDs are complex instruments and come with a high risk of losing money rapidly due to leverage.
77% of retail investor accounts lose money when trading CFDs with this provider.
You should consider whether you understand how CFDs work and whether you can afford to take the high risk of losing your money.