1 min read 
Around the month of August, Monero showed that it has the potential to be the next big token when it reached $150. But then it started to gain a gradual downward momentum.
Key highlights
XMR/USD gained 12% week-on-week and is trading around $95
Significant resistance is seen above $100
Last week was not bad for XMR/USD as it gained around 12% week-on-week. Currently its trading at around $95.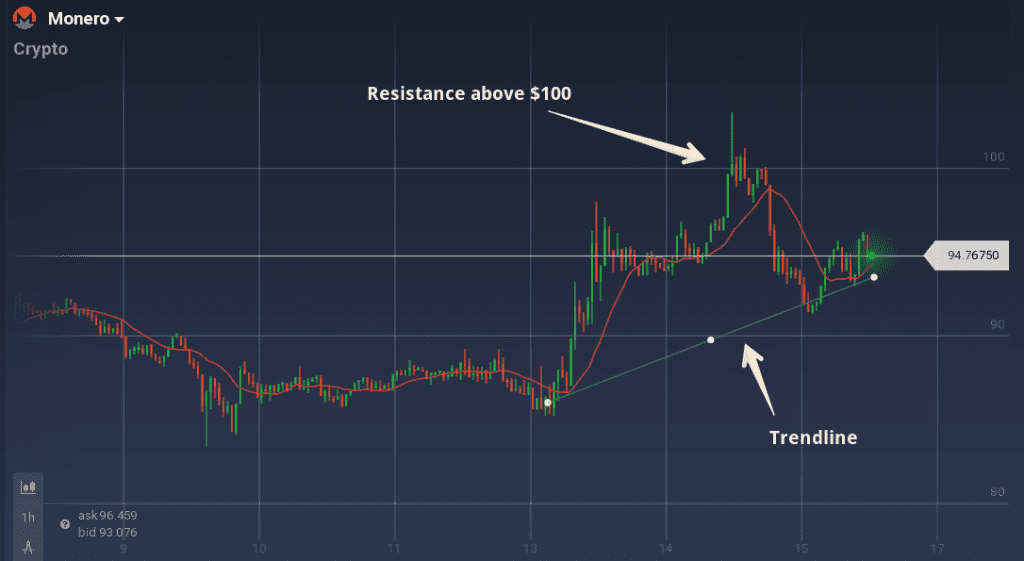 Though the week started with a downward trend, a strong support around the $85-$84 resulted in any further dip in the value.
In the last 48 hours, a significant buying surge took the value of XMR/USD to above $100, but strong resistance resulted in a sudden dip. Though an upward trend can be seen since 12 hours.
The MACD of last 24 hours, shows that a bullish momentum can follow the bearish trend. The RSI is also around 50%.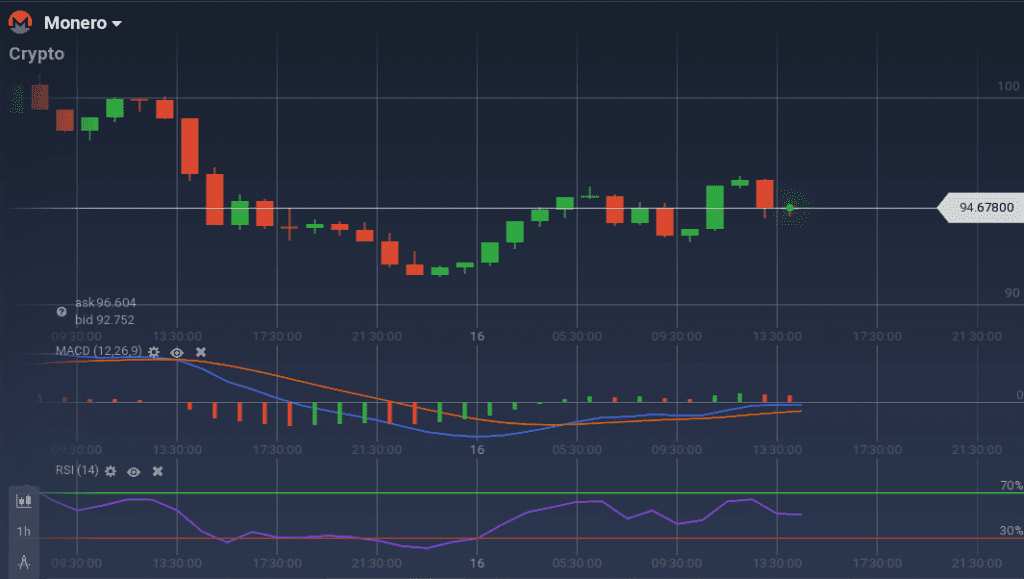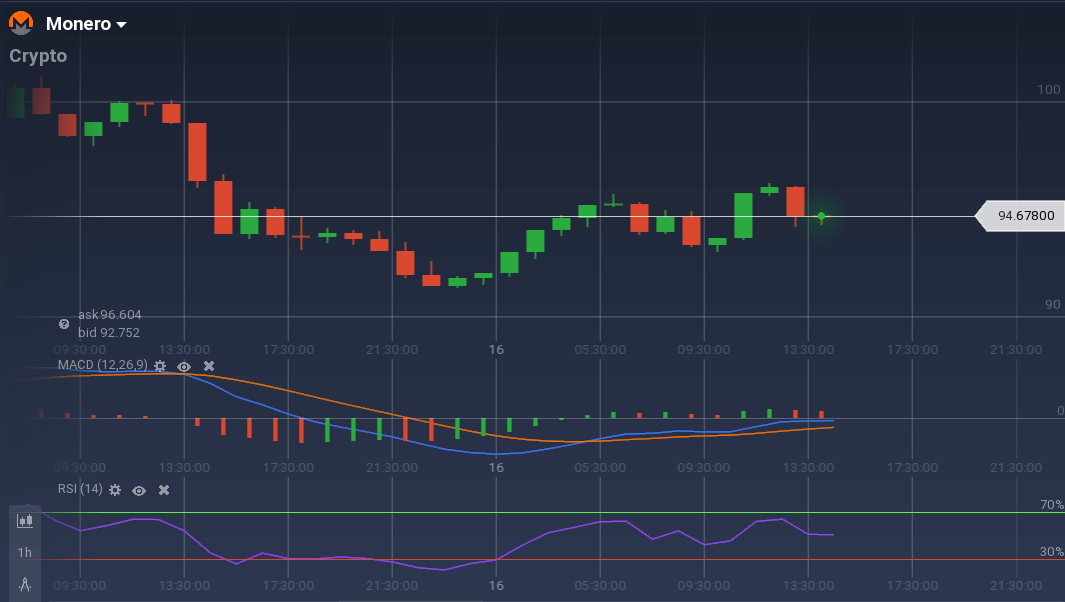 For XMR/BTC, the value is stabilized after a dip of 22%. XMR/BTC is currently trading at 0.017BTC.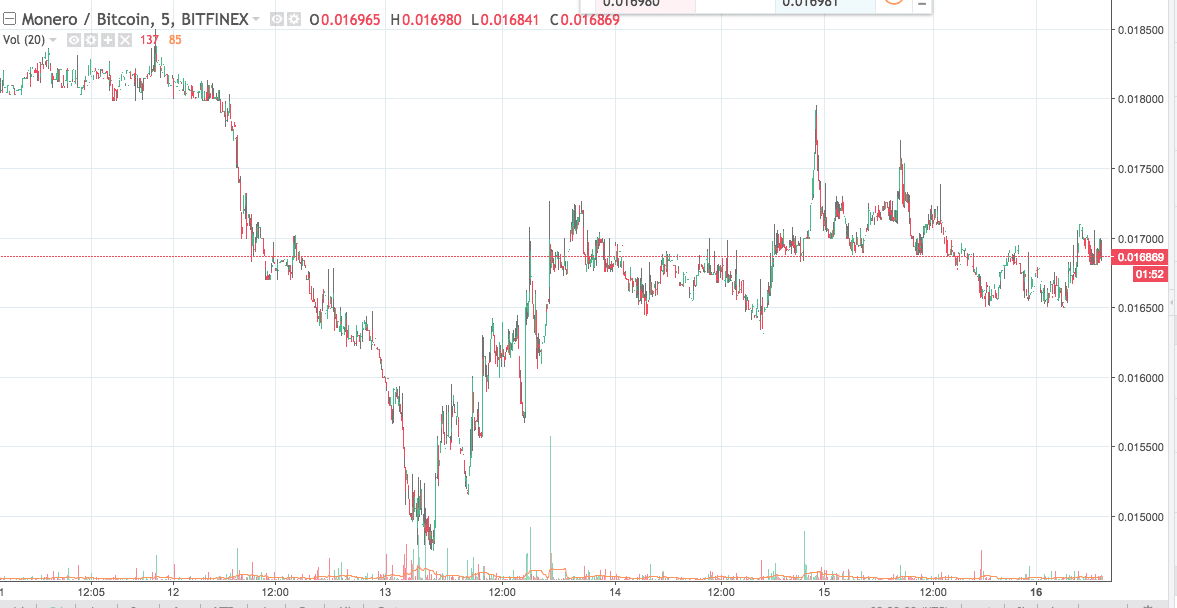 Overall, XMR/USD value is going up gradually, but to regain its prime value a huge trust among the buyers is required.
Trade on Monero
NOTE: This article is not an investment advice. Any references to historical price movements or levels is informational and based on external analysis and we do not warranty that any such movements or levels are likely to reoccur in the future
GENERAL RISK WARNING
The financial services provided by this website carry a high level of risk and can result in the loss of all your funds. You should never invest money that you cannot afford to lose.