1 min read 
Once again, the past was not so great for the Litecoin traders. After last month's nose dive due to the ICO policy update of China and South Korea, LTC is finding is very hard to reach the previous level unlike BTH and ETH.
Key Highlights
LTC/USD value fluctuated around $50 mark
After a nose dive, LTC/USD ended above $50 mark
LTC/BTH took a huge dip and dropped around 0.01 mark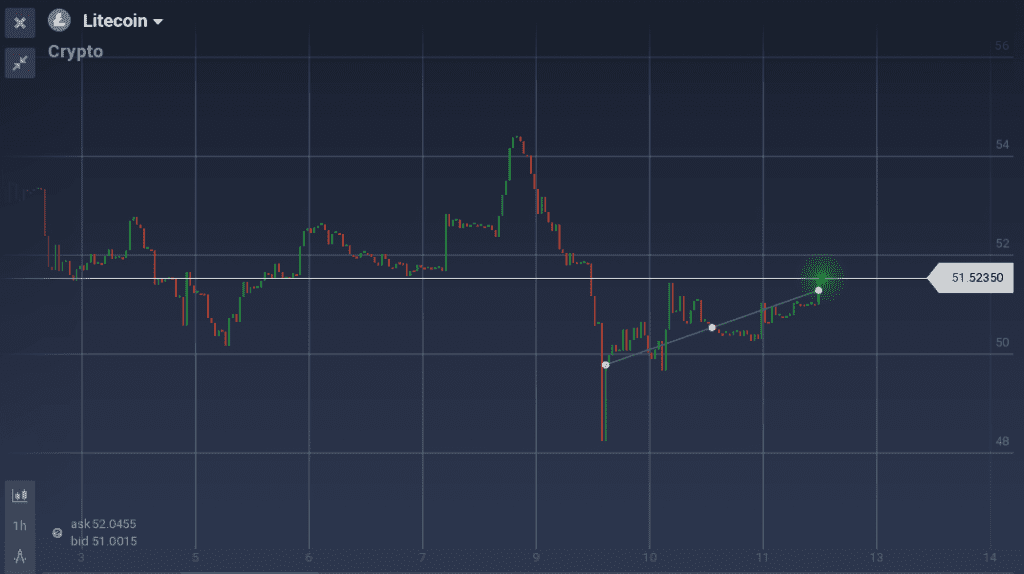 At the start of the week, LTC/USD value was around $50 and for the first 26 hours, the trading was good and had a steep upward going trend.
LTC/USD value even reach above $54 mark on 9th October due to high buying volume. But a strong resistance was seen at that mark. LTC/USD value took a nose dive after reaching the week's peak. The value drastically dropped to $48 mark.
Luckily because of the optimistic buyers, the quick gain in the value was seen. In the last 48 hours, the LTC/USD value gained around 7%. Since the steep dip, a promising recovery can be seen with the upward going trendline.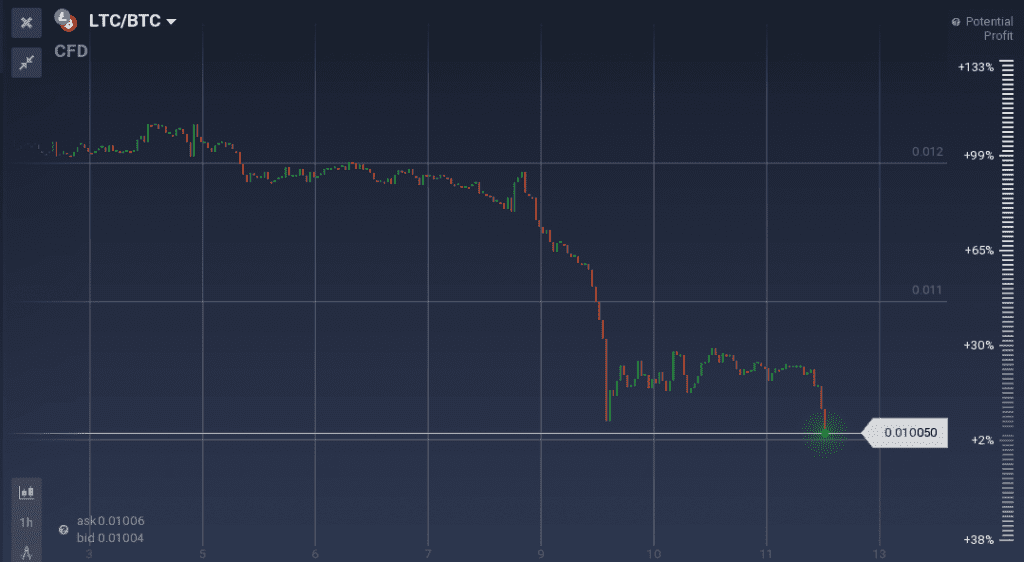 Trade on Litecoin
NOTE: This article is not an investment advice. Any references to historical price movements or levels is informational and based on external analysis and we do not warranty that any such movements or levels are likely to reoccur in the future
GENERAL RISK WARNING
The financial services provided by this website carry a high level of risk and can result in the loss of all your funds. You should never invest money that you cannot afford to lose.