The IOTA Foundation's unique protocol, the Tangle, has been making waves in the blockchain space as the team seeks to build a distributed ledger free from the challenges faced by traditional blockchain applications.
Amidst entering into several high-profile research and development partnerships, the IOTA Foundation's coin, MIOTA, saw incredible growth in the month of August, firmly cementing its place in the top five cryptocurrencies by market cap. But then the bullish token started to maintain a downward trend and lost almost 59% of its value against USD since then.
Key Highlights
IOTA is going down constantly and is currently trading around $0.44 mark.
In the last 24 hours, its value dropped around 11% and week-on-week 22%.
Three prominent downward trendline in the past week.
This week was bad as well for IOTA. IOTA/USD value dipped almost 22% throughout past week.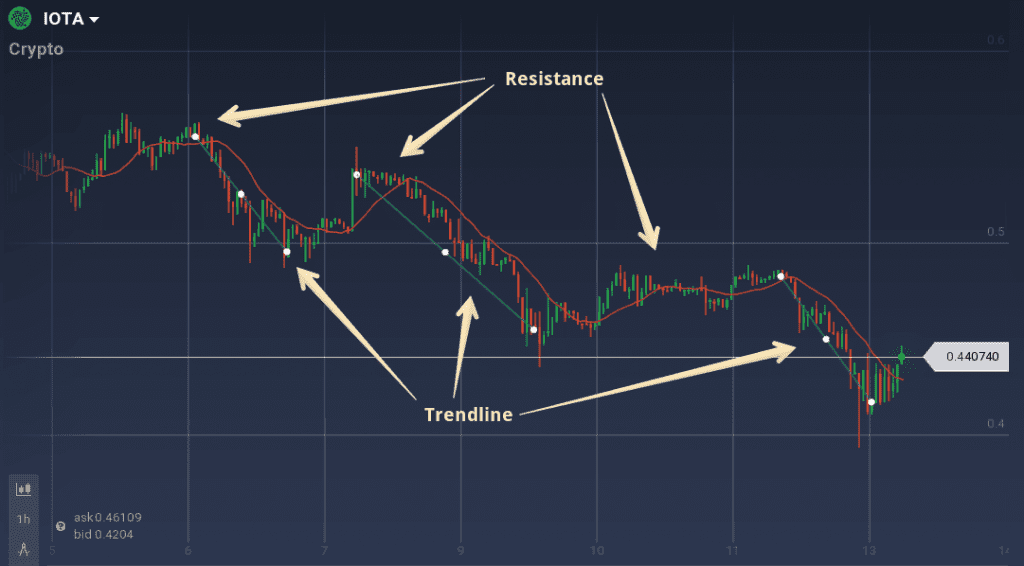 The week started with a downward trend and within less than 24 hours, the value of IOTA/USD dipped from $0.55 to $0.49.
Three prominent downward trendline can be seen in the entire week. Once the value dropped, the token is struggling to regain its value.
As per the Alligator technical analysis tool, Ripple is down continuously after maintaining a short flat trend. Falling as low as $0.41 today, the coin is now traded at around $0.427.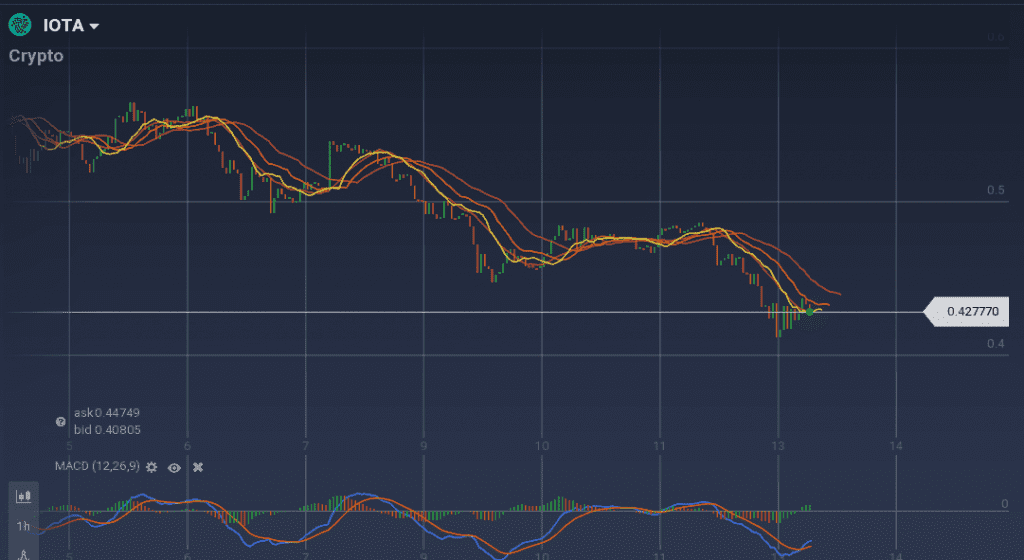 Against BTH, IOTA lost almost 42% in the whole week, and is now trading at 0.000076. The boosted BTH/USD value resulted this dip in the IOTA/BTH value along with the falling IOTA/USD.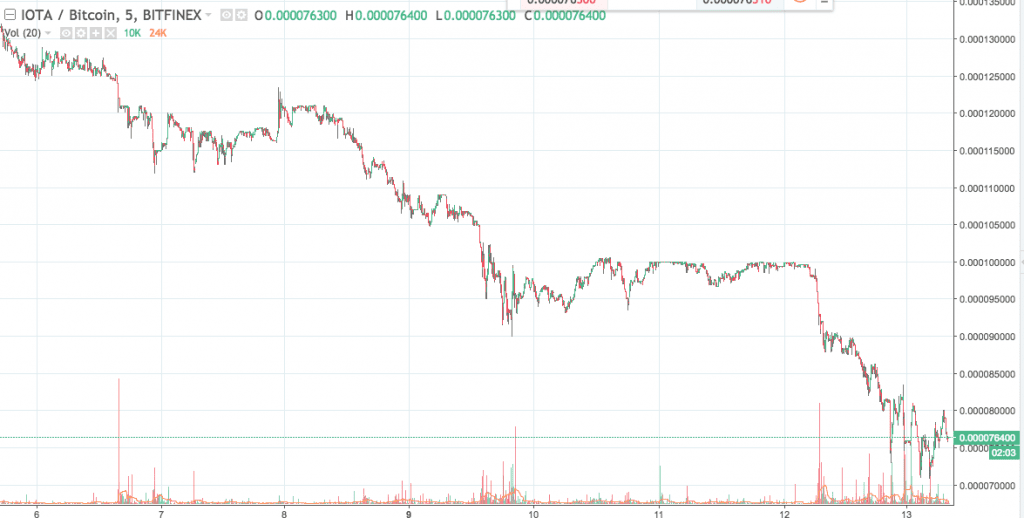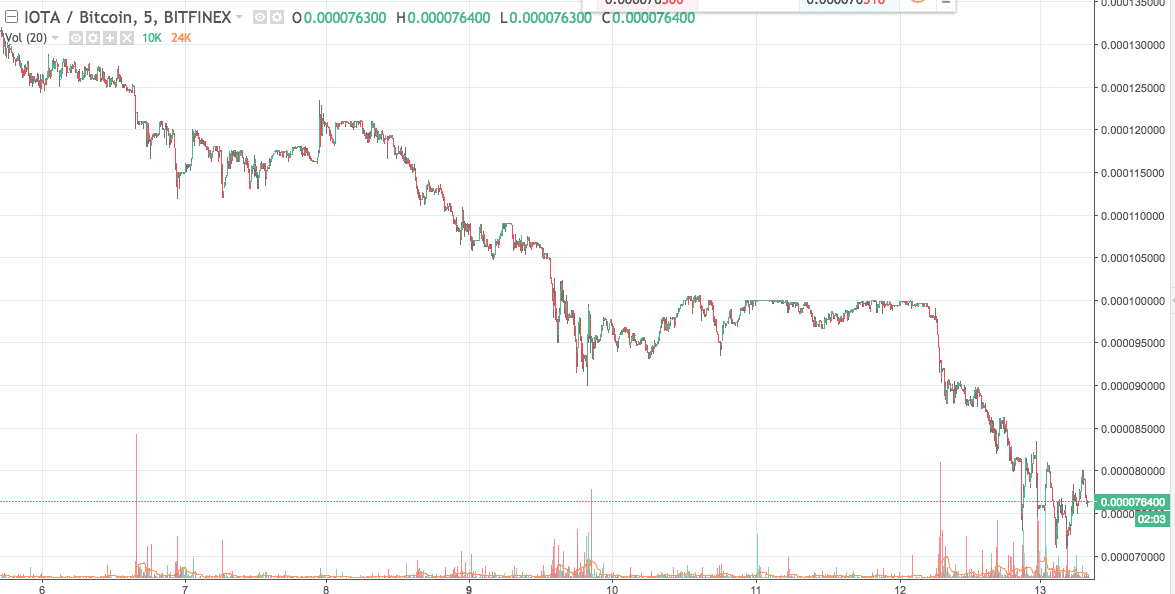 Overall, IOTA is losing its value as fast as it gained in August. If the market moves according to the current trend, the value of IOTA/USD can dip further. With the high volume of sellers, it seems traders are losing faith in the token.
[cta_en link="http://bit.ly/2vAd71Y" name="Trade on IOTA"][/cta_en]