5 min read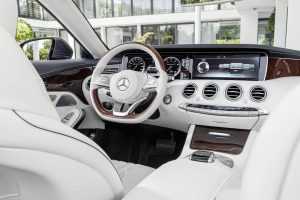 There is much more to choosing the right car than just price and performance. After all it is not something you change every time it gets a scratch; you should make sure it will serve you for years to come. 
For a newbie, choosing a car model out of thousands of options can seem impossible at the first glance. However, someone who has already bought a car before knows that it is quite simple to sort out the options once you know what you are looking for and some valuable tips at your hands.
When choosing a right car for you or someone else, there are a lot of details to think about, like petrol vs diesel, used vs new, SUV vs sedan, etc.
Here are some of the main points you should think of when choosing a car
What is your budget?
This is where the planning starts. Decide how much you want to spend on your new car and see what the market has to offer for that range.
What do you need it for?
Do you have a family you need to drive around? Or like to go on long road trips with friends on weekends? If so, then buying a coupe is definitely not a smart choice. The point is to set your priorities:
Where do you usually drive (city, countryside, highway, etc)?
Who do you drive with (family, friends, alone…)?
Do you need a Kid's car seat?
Where will you park it (garage, open parking, etc)?
What weather conditions you drive in?
How much space do you need for car trunk?
Once you will have answers to these questions, you will have much clearer idea about what type of car you need.
How much will it actually cost?
When you are buying a car, it is not just the actual price that counts. You should also carefully weigh the costs of ownership. One car may cost much more than the other, but the durability is what counts over a long run. Also, to be covered, make sure you choose a car that can be easily fixed if something goes wrong. Check your area to see if the parts for the car of your choice are widely available and for good price.
Fuel Consumption
Those of us who have to drive around all day, from one end of the city to another, we all know how important it is to pick a car that can do your pockets some justice. If you cover long distances every day, make sure you choose a car with low fuel consumption.
Dream car is not always the right choice
Have you always had an eye for one specific car? Don't be hasty. While we have all probably had a dream car at some point in our lives, it might not actually be right for us. But don't be disappointed just yet. You can still find a car that perfectly fits your needs and at the same time resembles your dream car.
Automotive market is growing every day and with a lot of body types to choose from and infinite personalization options, making the perfect choice might seem unrealistic. But with the right tips and information, the choice will be clear in no time.