5 min read 
The crypto market took a nosedive earlier today, leaving most coins bleeding red — and it is not just crypto prices that are dropping. A recent analysis concerning the volume of Bitcoin Google searches reveals that they have reached their lowest level since last October. However, all hope is not lost for crypto, as other popular coins have managed to collect more interest over the past year. Here is a look into howaltcoins are faring in Google searches.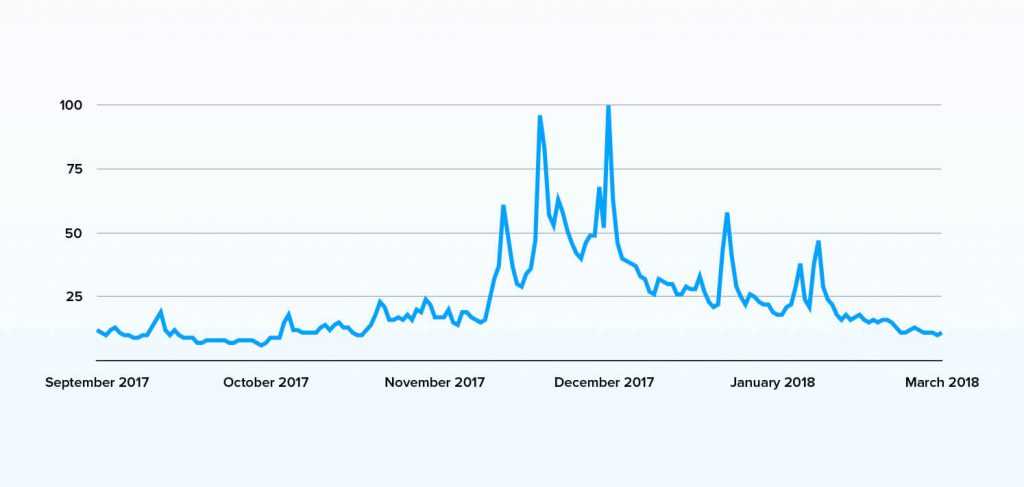 Crypto captures more attention
First and foremost, it should be noted that the term "cryptocurrency" has seen an overall increase in search volume. Unsurprisingly, interest skyrocketed the middle of December, when the cryptomarket was experiencing unprecedented gains. Despite a slight decline, the number of searches picked back up and reached peak popularity when the market began entering a correction toward the beginning of January. Without a doubt, people were interested in learning more about the fuss surrounding crypto. Since then, searches for cryptocurrency have experienced somewhat of a gradual decline.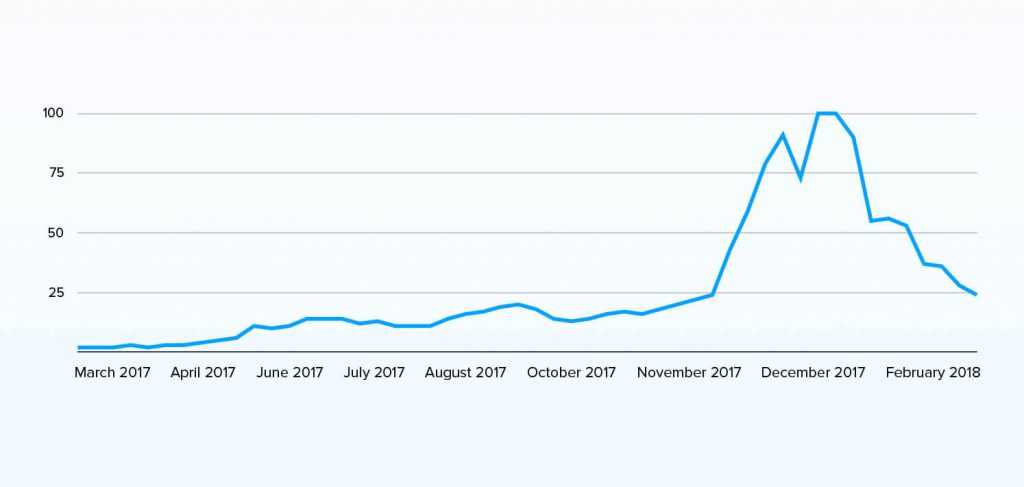 Altcoins becoming more popular
As interest in cryptocurrency grew steadily, more people began doing their research into other crypto besides Bitcoin. Ethereum appeared to gain some momentum in mid-May, when the coin began to surge partially in thanks to the creation of the Enterprise Ethereum Alliance (EEA). The rally lasted until June, which happens to coincide with the search trend as well.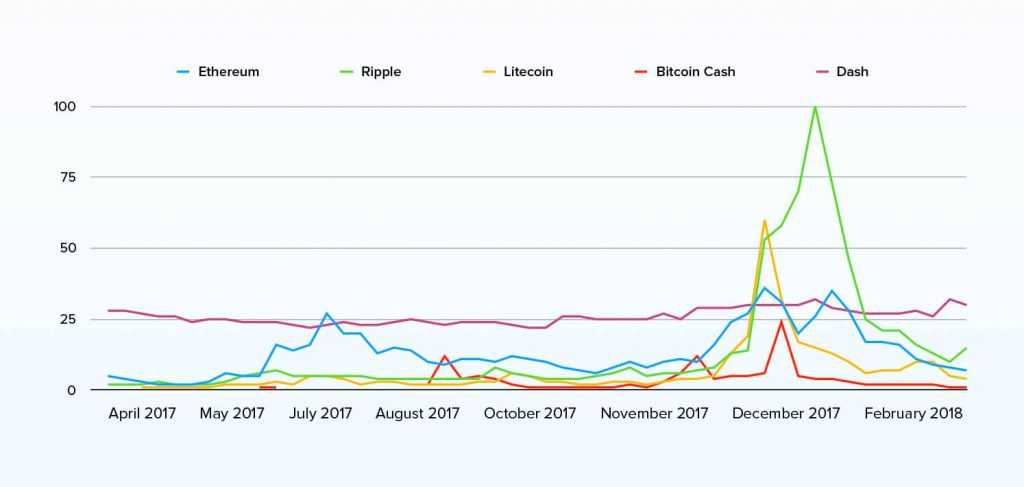 Over the course of the past year, Litecoin and Ripple have seen the largest gains in search volume. In December, Litecoin surpassed Ripple in search popularity. This may be attributed to the fact that Litecoin surged dramatically that month, managing to set new all-time highs. Ripple saw its popularity soar toward into the beginning of January as the price shot up when it made its entrance into Korean exchanges.
Altcoins
Bitcoin Cash had a slight spike just before the Bitcoin hard fork in August, followed by a larger peak in December. Meanwhile, Dash has maintained steady interest throughout the year. It should also be emphasized that most of the aforementioned coins have shown some sort of trend growth, which serves as a positive marker in favor of crypto. Not to mention they As people search for other alternatives to Bitcoin, it is very well possible these altcoins may find more support in the near future.
Google trends and market predictions
The overlap between increased search volume and price surges begs the question whether one can help predict the other. In an interview with CNBC last January, DataTrek research co-founder Nick Colas pointed out how price movements and search traffic are strongly correlated. Indeed, there is a remarkable similarity between the Google trend search graph and the graph of total market cap dominance for the crypto mentioned above.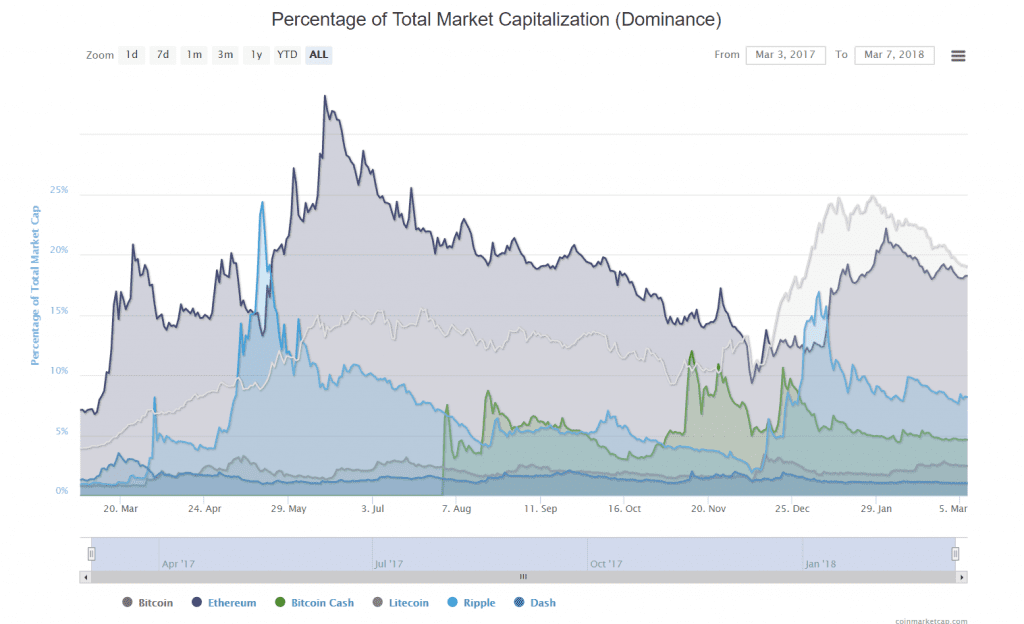 On the other hand, though Google has proven to be "a very reliable indicator," it may not be an accurate reflection of trade activity. After all, people who are activity involved in the crypto community are known to use resources like Reddit rather than Google when wanting to understand market movement. Nevertheless, Google trends provide an interesting and insightful look into the growth of cryptocurrencies.
Trade cryptocurrency