4 min read 
All eyes were on the G20 summit yesterday as the world's economic leaders came together to discuss potential cryptocurrency regulation. While no new policies were agreed upon, the G20 set a firm deadline of July 2018 for proposals on global regulation of the crypto sphere.
More examination needed
Ahead of this week's meetings, a communique draft obtained by Bloomberg revealed that the G20 countries were considering defining crypto as assets, not currency. According to the document, the conclusion was drawn because cryptocurrencies "lack the traits of sovereign currencies."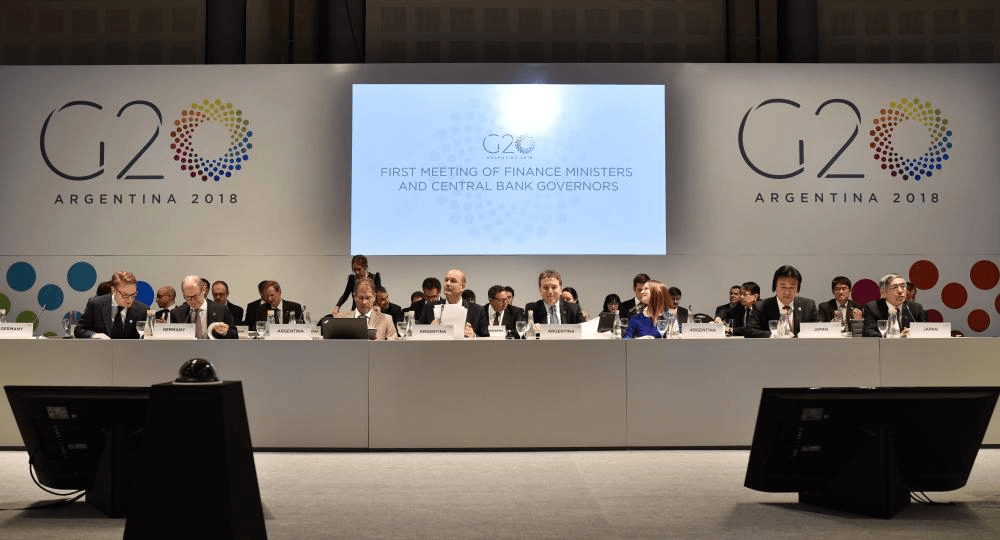 After finance ministers and central bank governors met on Tuesday, Argentina Central Bank chair Federico Sturzenegger spoke at a press conference, saying that present member nations agreed more examination was necessary before any new regulations could be implemented. Sturzenegger also emphasized that members came to a consensus on a July deadline for regulation proposals, stating:
"In July we have to offer very concrete, very specific recommendations on, not 'what do we regulate?' but 'what is the data we need?'"
Among the issues to be discussed are consumer and investor protection, tax evasion, and money laundering, all of which have been increasing concerns throughout the course of this year.
Divided opinions on crypto
For the time being, the G20 has expressed a commitment to apply the Financial Action Task Force's standards "as they apply to crypto-assets." However, it appears not all countries are on board with enforcing regulation. According to news outlet El Cronista, Brazil Central Bank president Ilan Goldfajn said Brazil will not be regulating cryptocurrencies anytime soon.
Over the last several months, France, and Germany have all spoken out about the need to regulate cryptocurrencies, conducting their own investigations into the market. Japan was the most recent in urging G20 members to take action against money laundering present in the crypto sphere.
It is also worth noting that the G20 Financial Stability Board (FSB) rejected the call to crackdown on cryptocurrency. In a letter published this past Sunday, FSB chair Mark Carney noted that, as they currently stand, "crypto-assets do not pose risks to global financial stability at this time." Nevertheless, regulation might be reconsidered in the future.
Good news for markets
It is evident that the G20 countries will have to be more open to collaboration if they hope to make more strides toward the global regulation of cryptocurrency. This week's meeting were just the first step in the direction of understanding the intricate world of crypto. For now, investors are able to breathe a sigh of relief as the market rebounds, which is believed to have been spurred on by Carney's comments and news from the summit. It will be interesting to see what regulation, if any, will emerge in G20 countries leading up to July's deadline.
Trade crypto here
NOTE: This article is not an investment advice. Any references to historical price movements or levels is informational and based on external analysis and we do not warranty that any such movements or levels are likely to reoccur in the future.
In accordance with European Securities and Markets Authority's (ESMA) requirements, binary and digital options trading is only available to clients categorized as professional clients.
GENERAL RISK WARNING
CFDs are complex instruments and come with a high risk of losing money rapidly due to leverage.
77% of retail investor accounts lose money when trading CFDs with this provider.
You should consider whether you understand how CFDs work and whether you can afford to take the high risk of losing your money.