The Philadelphia Federal Reserve's Manufacturing Business Outlook Survey indicates expansion across the regions manufacturing sector, but growth has a slowed in the last month. The headline activity index fell more than 5 points from 27.9 in December to 22.2 in January. Despite the decline the read is a positive for the economy and helped to strengthen the dollar: the previous read was revised higher and both figures are in line with trends indicative of robust, sustained, long term growth.
Data within the report was a bit mixed but is generally consistent with ongoing expansion in manufacturing. Shipments rose 6 points while current orders fell 18, both remain positive and indicative of growth. Unfilled orders turned negative for the first time in 16 months and delivery times fell to a 10-month low, together indicative increased production levels are beginning to catch up to demand. Employment fell -3 to 16.8 and is also expansionary.
On the prices front the survey shows an increase at the input and output level suggesting inflation is on the rise at the systemic level. Forward outlook remains positive however and suggests strong growth will continue for at least the next 6 months. The general response from those surveyed is that they will "increase production to meet rising demand".
The news was taken as a bullish cue for the dollar but was not strong enough to outshine growing expectation for ECB hawkishness. The bank has let slip it is ready, or about ready, to begin altering its policy statement/outlook for tightening and that is driving the euro.
The EUR/USD moved higher despite the strong US figures and confirmed a near term support at 1.2200. It created a medium sized green candle and has formed a consolidation over the past few days. This consolidation is a likely precursor to continuation of the near-term bull trend and is supported by the indicators. Both indicators are showing strength and set up for a trend following signal. Upside target is near 1.2500.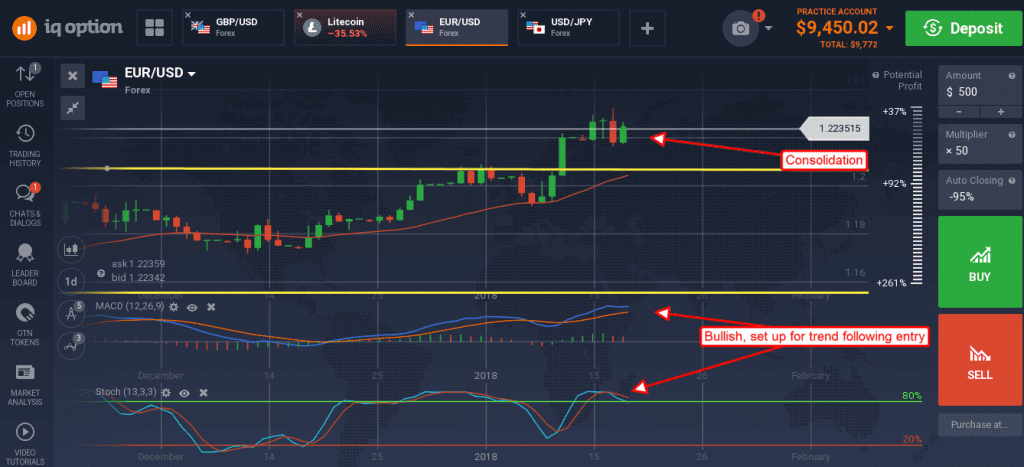 The dollar was not able to gain ground versus the pound either. The UK economy has shown some resilience lately as well, pointing to a shift in BOE policy sometime soon. The GBP/USD moved up creating a medium sized green candle and extending the ongoing near and short-term rally. The pair is approaching possible resistance at the 1.3900 level that, if broken, would lead to further upside.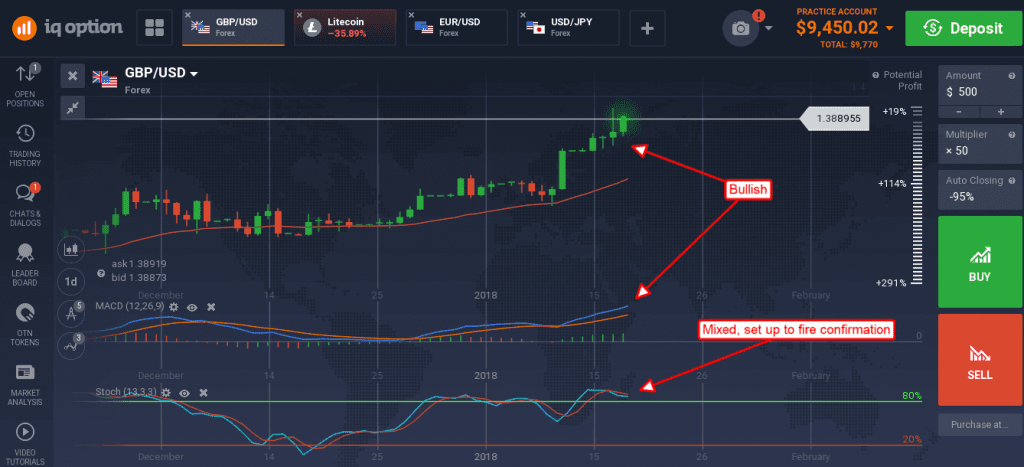 The dollar lost ground to the yen as well, even the BOJ has been a little more hawkish during the recent week. The pair fell from yesterday's high and is highly suggesting of further downside. Today's action confirmed resistance at a previous point of support and is consistent with a shift in momentum. If downside action persists, driven by data or outlook, a move down to 110.00 or even 109.00 is possible. The risk is upcoming central bank meetings.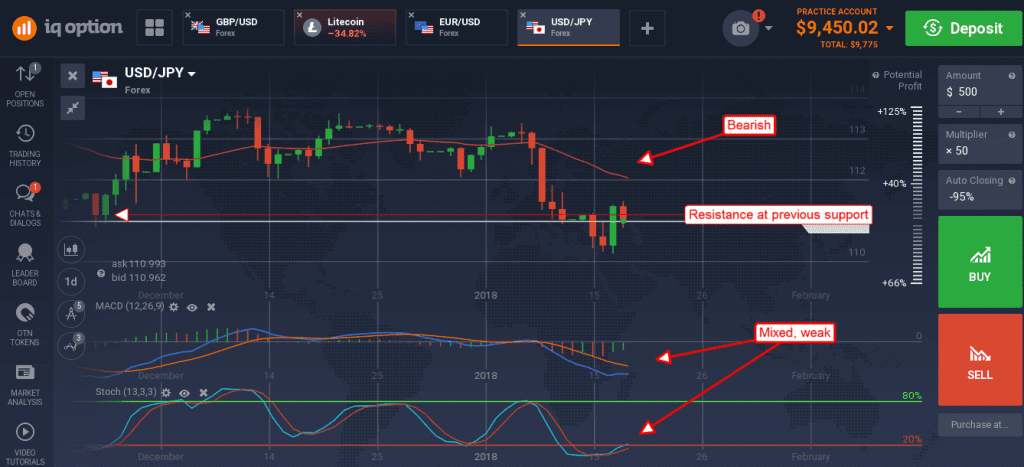 The FOMC and BOJ are both scheduled to meet January 30th. The BOJ will release their policy statement on the Tuesday, January 30th, while the FOMC were release theirs the next day.
[cta_en link="http://bit.ly/2w6LBL6″ name="Trade now"][/cta_en]