The minutes from the March FOMC minutes have been released and signal an end to easy money policy. The discussion between committee members centered around improving US economics and all agree; inflation is rising faster than expected. The committee unanimously agreed to increase both the GDP and inflation outlook with inflation targets to be hit sooner than previously expected.
Almost all participants agreed it was necessary to maintain the current gradual approach to rate hikes although they did talk about a change in language for future statements. The change would center around growth and the word "accomodative" which has been dominating policy since the Global Financial Crisis. If taken out it would be replaced with "neutral" or "restraining", a shift that reflects their desire to contain growth, not stimulate it.
While hawkish, the minutes do not alter outlook for rate hikes this year, not yet. The CME's Fedwatch Tool still shows odds of two more hikes in 2018 at 80% with only a .25% chance of four. This weeks inflation data was a bit mixed but does not support an alteration of outlook either. The producer price index, PPI, was a bit hotter than expected and pushing 3% but consumer level inflation, the more important measure watched by the FOMC, fell a tenth.
The dollar firmed on the news but the reaction was not strong. While a hawkish Fed will help strengthen the dollar similarly hawkish expectations are building for other major central banks.
The EUR/USD had a mixed session on Wednesday, first moving up to break resistance and then falling back to confirm that resistance. The pair appears to be moving up within its range but is struggling at the midpoint. A break above the midpoint would be bullish and likely take the pair up to the top of the range near 1.25250. The EU's ECB will release their minutes tomorrow and may well put a bid back in the euro. If they sound hawkish a move up to 1.2525 is likely, a break above very possible.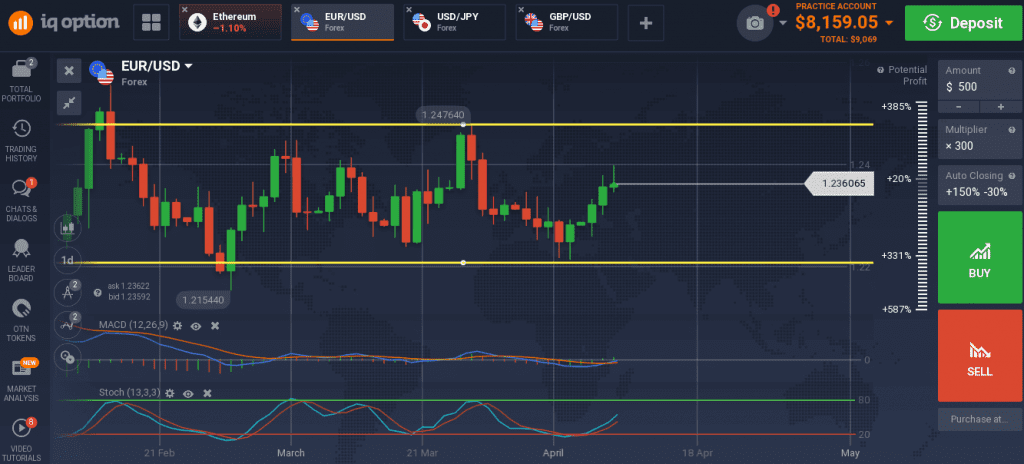 The USD/JPY had been down in early Wednesday trading, testing support at the short term moving average, but firmed following release of the minutes. Today's move appears to confirm bullish reversal in the pair that could lead to a long term move higher. The indicators are both bullish and in support of such a move so a test of 107.50 and possibly 108.00 should be expected. With little in the way of data from Japan until next week this move could happen in the next few days.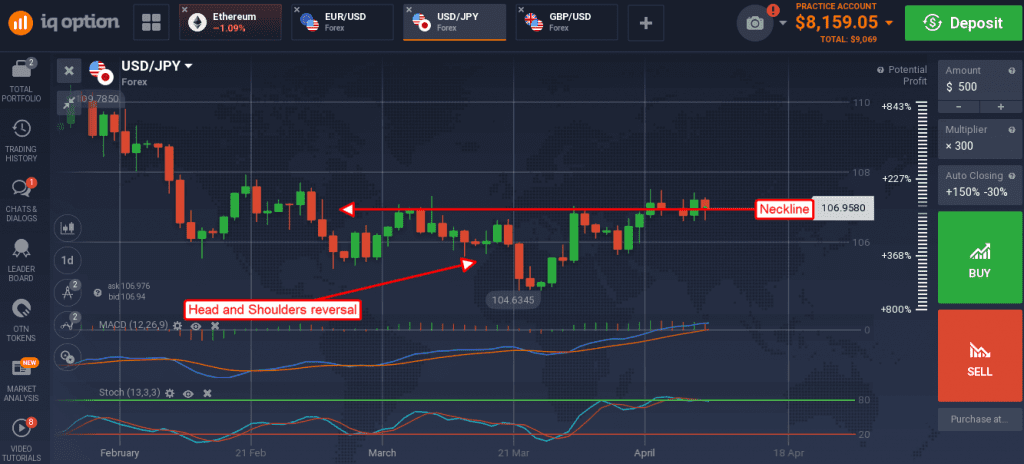 The dollar also firmed against the pound and reconfirmed resistance at the 1.42000 level. The GBP/USD, up in early trading, reversed on the FOMC minutes release forming a small doji candle. This is the third such test of this resistance which may now mark the top of a trading range.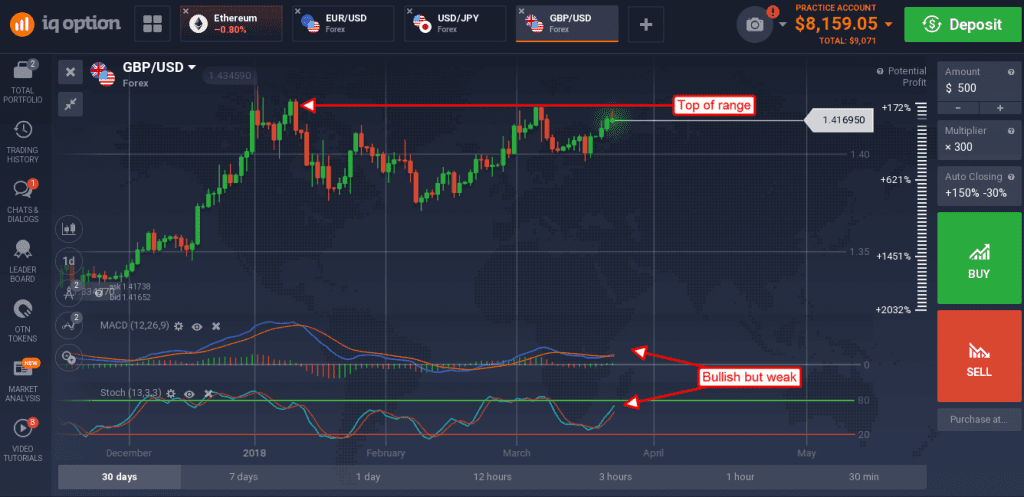 The indicators are bullish but very weak and have been weakening over the past few weeks, consistent with a trading range, so a break above is not expected. The risk is in the BoE, the BoE is expected to raise rates at their next meeting and may indicate that over that next month. A break above 1.4200 would be bullish.
[cta_en link="http://bit.ly/2w6LBL6″ name="Trade now"][/cta_en]