Inflation, it is rising and gaining momentum on a global scale. This is a great sign for the economies of the world because they are healthy and gaining strength. It is also a great sign for forex traders because it means volatility in the markets. As inflation rises it drives central bank outlook, outlook drives expectations and expectations move prices. When expectations aren't met, or are exceeded, big moves often follow. The caveat is that, in today's environment, with most nations showing signs of strength these moves are often short lived as currency strength in one region offsets that in another.
Today's round of data started in Japan where PPI figures show steady gains if nothing else. The headline month to month gain was 0.3% and a tenth hotter than expected. The YOY gain held steady at 2.7% showing a sustained and above target expansion in prices. Coming ahead of the GDP figures, to be released in the overnight session, the data adds to expectation the Japanese economy is gaining momentum and the BOJ is on track to begin reducing QE soon.
The news put a bid in the yen taking it to a short term high versus the dollar. The USD/JPY fell in accordance, shedding more than a percent to hit the 5-month low. The pair is now sitting on support near 107.50 with US inflation data due out tomorrow. The US is expected to see CPI grow near but not above the 2% level with core CPI running cool at 1.7%. The indicators are bearish but highly divergent, consistent with overextended markets, support and potential for reversal. A bounce from this level would confirm support, a breakthrough would be bearish. Upside target on a bounce is 109 and 110 in the near term.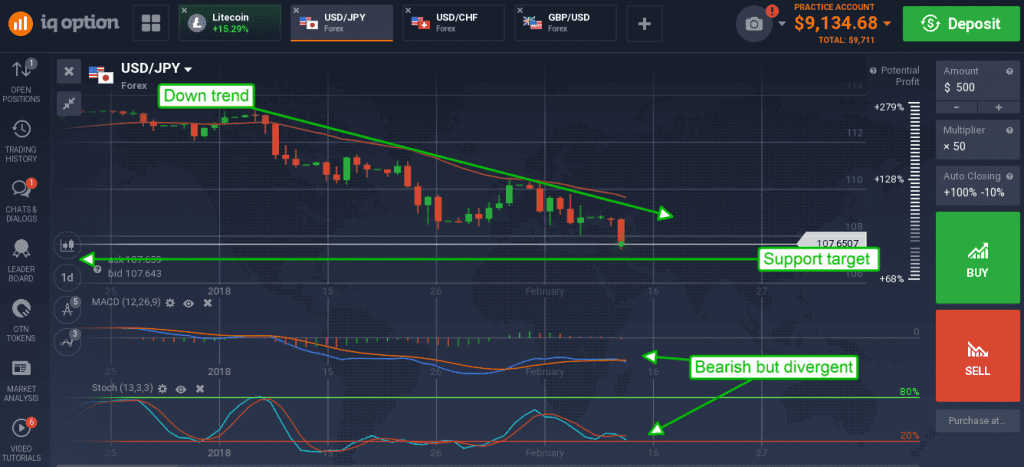 Swiss PPI blew past expectations showing a robust gain in prices that could quickly lead to a change in policy stance from the SNB. Headline month to month PPI rose 0.3%, a tenth hotter than expected, while the YOY figure grew by 1.8% and double the expected 0.9%. The franc gained a half percent on the news and appears to be confirming the down trend. The caveat is off course US CPI data due out on Wednesday. In the meantime, 0.9300 is a likely target for support should the pair drift lower. A break below this level would be bearish and trend following with downside targets near 0.9200 and 0.9100.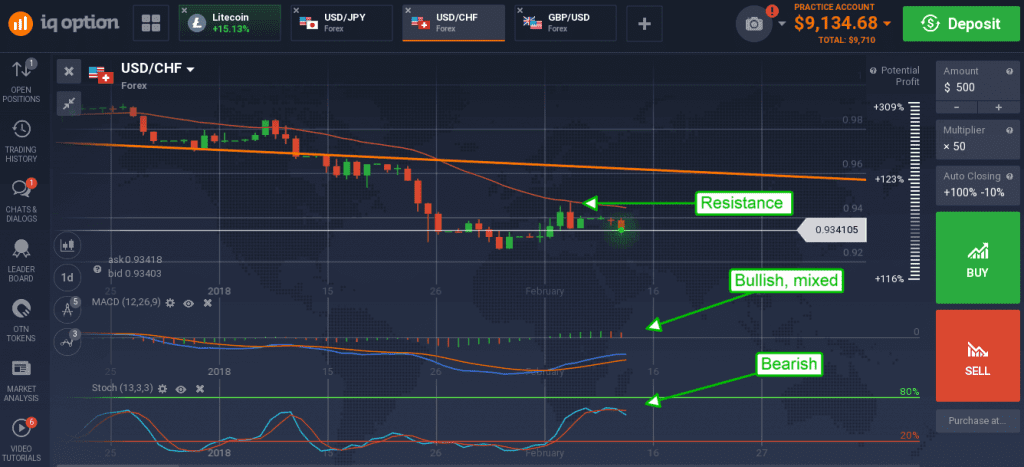 British inflation was a bit mixed. CPI grew faster than expected while PPI was positive but spotty. CPI grew at a pace of 2.7% headline and 3.0% core, both well above expectation and the BOE 2.0% target. They also support the BOE's new hawkish stance and lent strength to the pound. PPI was positive but weaker than expected at the output level, a net plus for the economy in my view, while input prices surged 4.7% and above expectations. The pound gained versus the dollar, but the move was capped ahead of the US CPI data.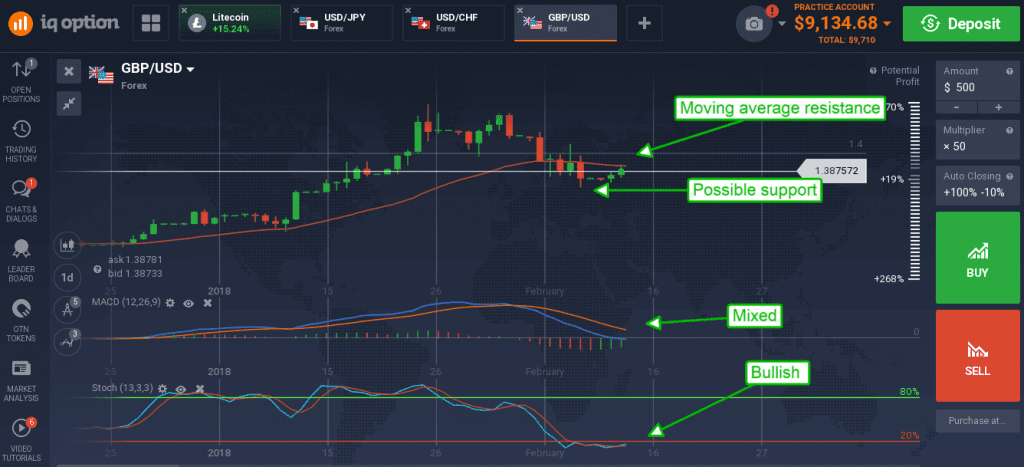 The pair appears to be confirming support at the moving average but could go either way. A move higher could go to 1.4300, a move lower to 1.3600.
[cta_en link="http://bit.ly/2w6LBL6″ name="Trade now"][/cta_en]