Friday's economic data releases were good but not good enough to spur policy change in the new year. It left forex markets hovering within near term trading ranges as traders position themselves ahead of a three-day weekend and extended holiday week. The long weekend is enough by itself to give traders pause, anything can happen in three days. Add to this a high likelihood US tax reform will get signed into law (possibly before this post gets published) and the risk of trading during the holiday season and there is considerable reason for traders to sit on the sidelines.
The UK released revisions to 3rd quarter GDP and the data was basically as expected with some signs of strength. The quarter to quarter gain of 0.4% held steady and in line with consensus estimates while the YOY figure was estimated higher at 1.7% and above expectations. This was underscored by a beat in Business Inventory, up 0.5% compared to 0.2%, that will help boost GDP in the 4th quarter as well. The pound was able to hold its ground versus most currencies with some strength in isolated markets.
The pound held steady versus the euro as data from within the bloc show signs of growth. German consumer climate grew to 10.8 from last month's 10.7, expansionary but not above expectations, while Italian industrial activity shows signs of expansion as well. The EUR/GBP moved exactly sideways to the previous candle and is sitting above near-term support at the moving average. The indicators are trending near the middle of their ranges and are consistent with range bound trading. They are also rolling into bullish signals within that range, consistent with a move up to resistance near 1.3555. There are no data releases next week expected to move this market so momentum and technical will dominate.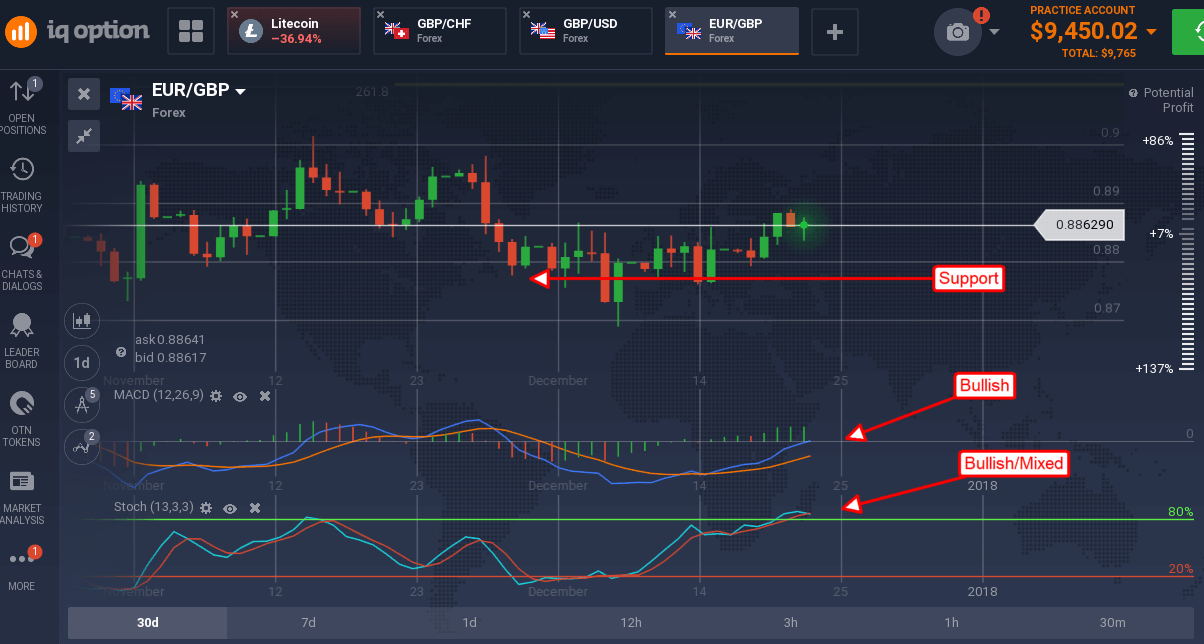 The pound was able to gain versus the Swiss franc despite strength in today's Swiss data. The leading indicators came in at 111.3, rising 0.8% from the previous month, and well above expectations. The GBP/CHF extended a bounce from the moving average on the news and face possible resistance just above Friday's morning high. The indicators are weak and suggest a listless, range bound market but are also rolling into bullish signals. This means traders can expect to see prices drift higher with a change of breaking resistance. Resistance is near 1.3265, a move above here would be bullish with target near 1.3400.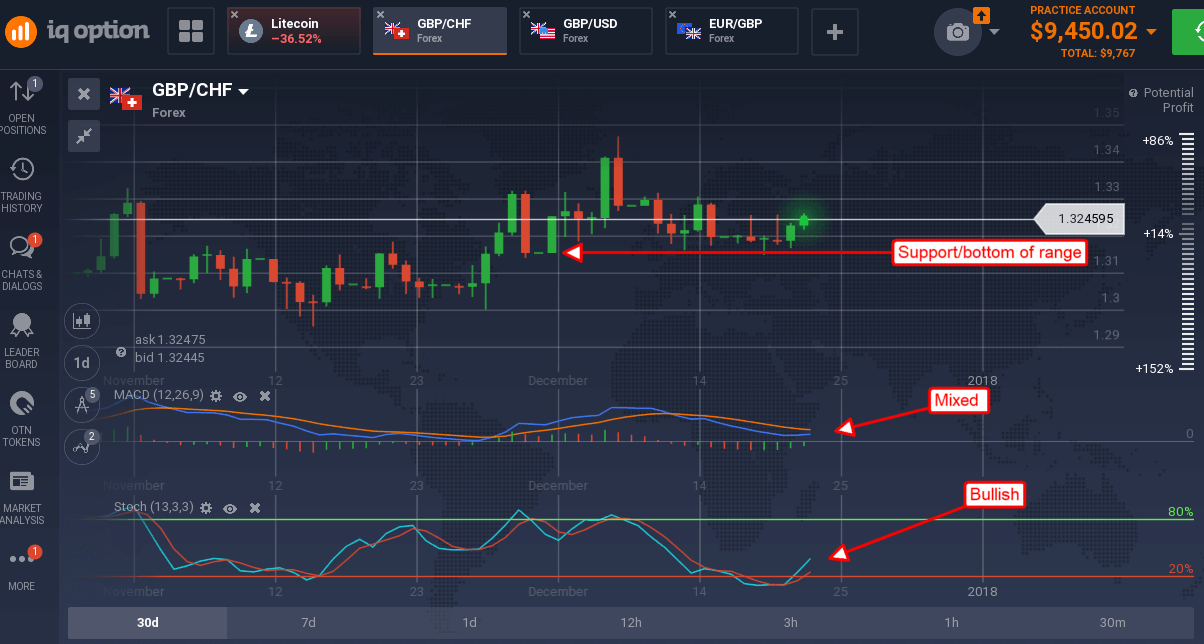 The pound weakened slightly in the face of positive US data. That being said losses were minimal, today's candle is to the side of the previous and consistent with range bound trading. US durable goods orders came in positive but a bit less than expected while PCE data was the same. Personal income was up but missed by a tenth, offset by a rise in spending the beat by a tenth. Real personal consumption is up 0.6% versus the 0.5% while PCE prices remain low at 0.1% MoM and 1.5% YoY.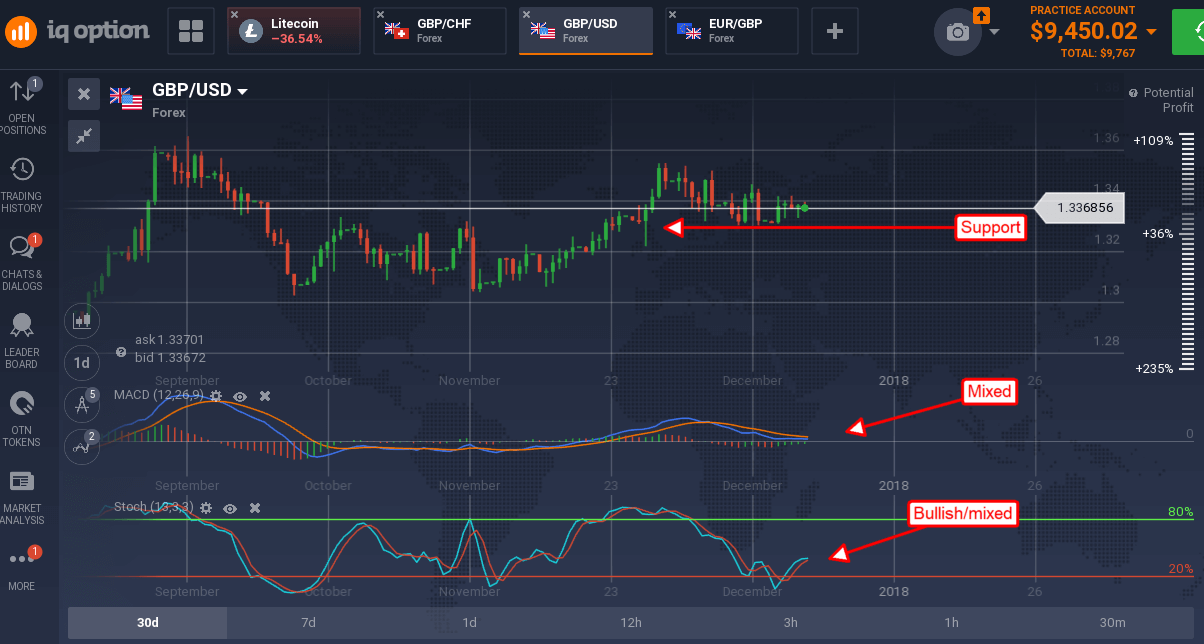 The GBP/USD pair created a small red candle above support with mixed indicators. Both momentum and stochastic are weak, trending near the middle of their ranges, and consistent with range bound trading. Support is the moving average, near term resistance is 1.3400, a break beyond either may be tradable and possibly sparked when Trump signs the tax reform bill.
[cta_en link="http://bit.ly/2w6LBL6″ name="Trade now"][/cta_en]