4 min read 
Prime Minister Theresa May is expected to bring important legislation before the UK's parliament that will help usher in the Brexit. She faces tough opposition, the results will have far reaching consequence, so the outcome is important to forex traders but not as important as the BOE and their decision on interest rates.
The Bank of England is not expected to hike rates, the consensus is 7-2 in opposition, but their statement will move the pound. They've had a hawkish tone and indicated a readiness to raise rates should the data warrant it. The problem is that data has been on the soft side in recent months, the Brexit is hanging over the UK economy and global trade is on the verge of major disruption, a combination of events that preclude the need for action.
The pound sank to a new low versus the dollar in Thursday trading as comments from Jerome Powell led the dollar higher. The head of the FOMC says there is a strong case for additional rate hikes, an indication the US central bank meant what it said two more rates hikes are likely to come this year. The daily chart shows a pair in clear downtrend and indicated lower. The next target for support is near 1.30655 and could be reached in weeks.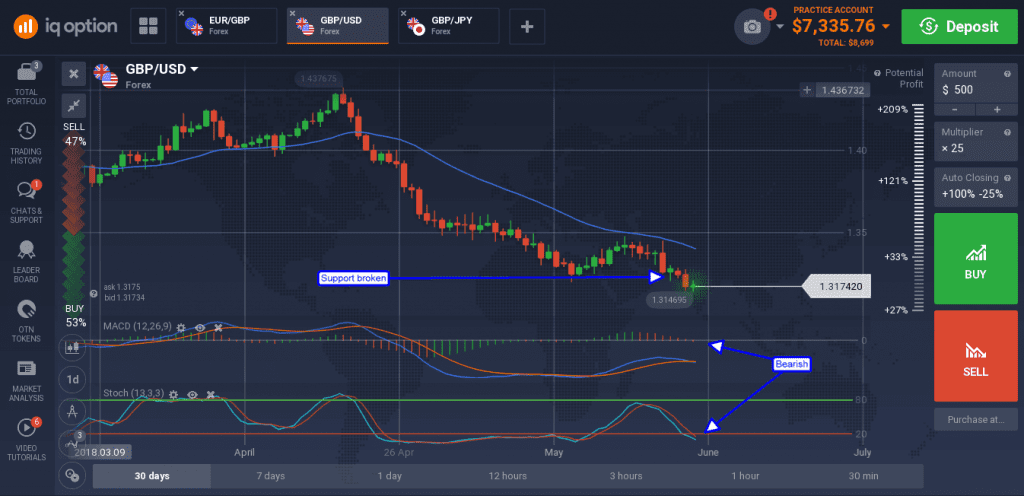 The EUR/GBP is still winding within a long-term trading range. This range may dominate the pair until the Brexit is finalized, or final, because it shows no signs of ending now. On the daily chart indicators are consistent with range bound trading, both trending near the mid-points of their respective ranges and give no clear sign of direction. A move up will likely find resistance near 0.8935, a move down will likely find support at 0.8650. In either event traders are advised to fade the move in favor of the long-term range.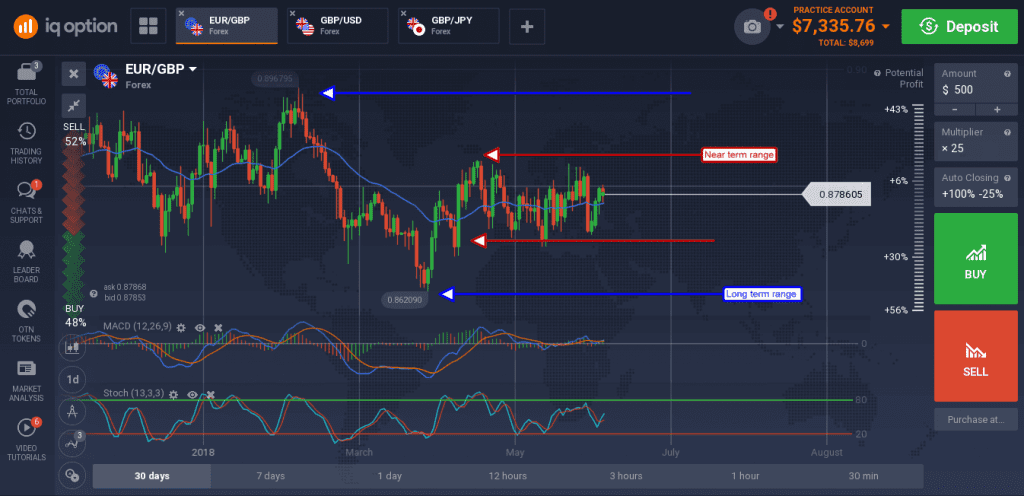 The GBP/JPY continues to meander although there is downward bias to the movement. The pair is heading lower on risk-off sentiment favoring the yen and looks like it could go lower.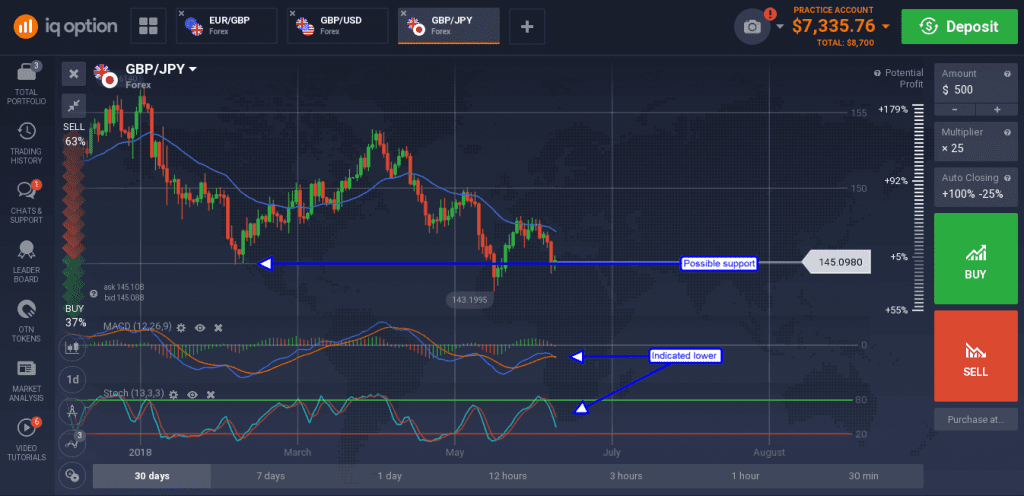 The indicators are bearish, MACD formed a crossover today, and in support of this outlook. The risk is potential support at 145.00 and 144.00 which could limit downward movement. A break below these levels would be bearish and could be sparked by the BOE if they continue to back off their rate hike outlook.
Trade now
NOTE: This article is not an investment advice. Any references to historical price movements or levels is informational and based on external analysis and we do not warranty that any such movements or levels are likely to reoccur in the future.
In accordance with European Securities and Markets Authority's (ESMA) requirements, binary and digital options trading is only available to clients categorized as professional clients.
GENERAL RISK WARNING
CFDs are complex instruments and come with a high risk of losing money rapidly due to leverage.
77% of retail investor accounts lose money when trading CFDs with this provider.
You should consider whether you understand how CFDs work and whether you can afford to take the high risk of losing your money.