Some much-needed good news hit the market early on Monday morning and sent global indices shooting higher. The news, a trade war between China and the US is on hold. According to statements from Secretary of the Treasury Steve Mnuchin the two nations have reached an agreement in which trade disputes can be addressed and, in an environment, free of punitive or retaliatory trade tariffs.
In further comments Secretary Mnuchin said the two trading partners have made significant progress with tangible benefits, now it's time for both nations to act on this progress. The question now is this, will China and the US follow through or will trade war rise to haunt the market once again?
Regardless the outcome US indices cheered the news. The US broad market index S&P 500 gained a full percent in early Monday trading and looks set to keep moving higher. The index has been wallowing near long term support for some time and is now moving up, in line with the long-term trend, and forming a strong buy signal on positive news. The move is likely to take the index up to retest resistance at the all-time high although a move beyond that is questionable.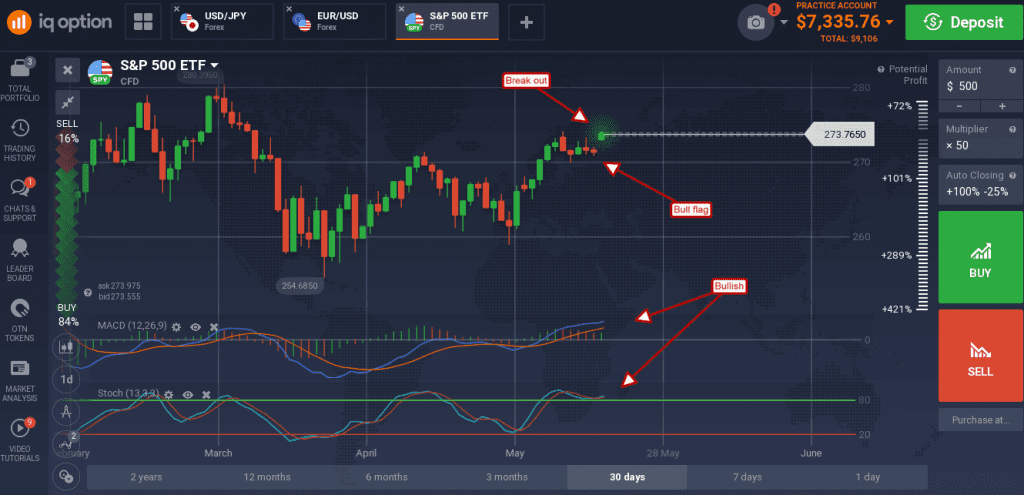 The USD gained on the news, sending the EUR/USD down to a new five month low. The pair is falling on increasing strength in the dollar that is no longer offset by strength in the euro. The risk is data, this week will bring a fair amount of data which could lead this pair in either direction. The indicators are weak but showing signs of support at this level, so caution is due. A move lower may breach the 1.1700 level but likely not go much further than that.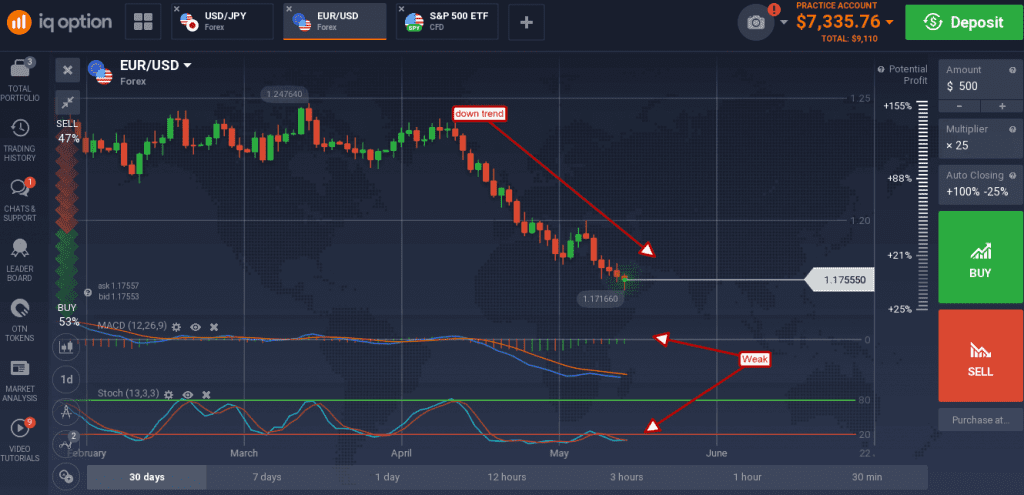 The USD/JPY extended its rally gaining another 0.50% in early Monday trading. The move is bullish but faces resistance at the 111.50 level that may contain prices in the near term. The indicators are both strong but showing signs of resistance that should not be ignored.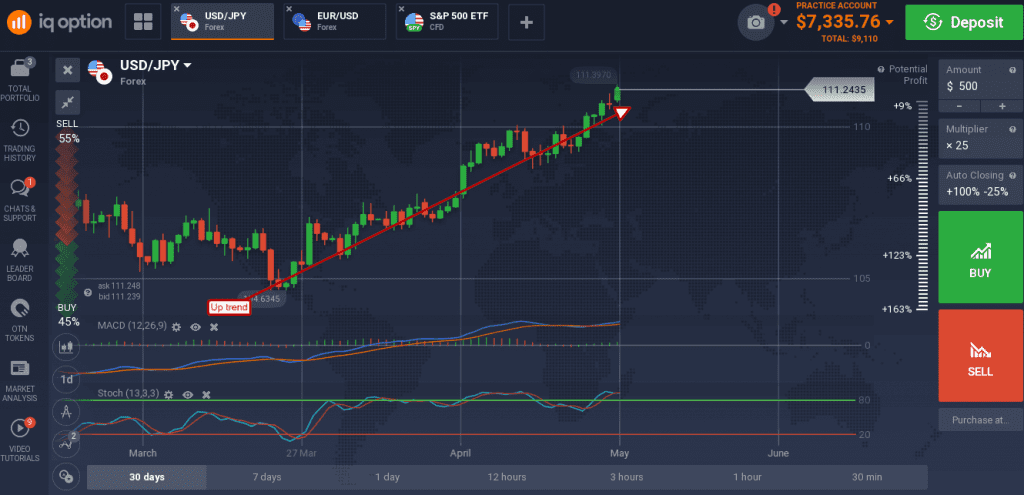 A move above 111.50 would be bullish and trend following with a target near 113.00 in the near to short term. The risk again is data, this week brings key data including Japan's core CPI, a read that will be watched very closely.
[cta_en link="http://bit.ly/2w6LBL6″ name="Trade now"][/cta_en]