3 min read 
After the bullish streak, it seems cryptocurrency market is stabilizing. Except for a few currencies, most of the tokens stopped soaring, and Ethereum is one of the later. Still, the token is holding a market cap of over $43 billion and in the last 24 hours had a trading volume of over $1.4 billion.
Key Highlights
ETH/USD pair is struggling to find support after the dive from the weekly peak
ETH/BTC pair depreciated 26 percent week-on-week and currently trading around 0.0296 BTC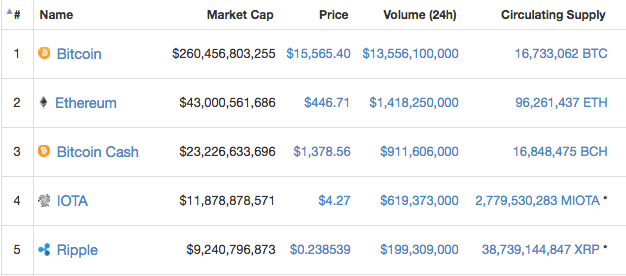 Ethereum started the week by trading within a narrow band between $468 and $452. Though the later support level held the value for a considerable period of time, finally Ethereum's value breached it and with a bearing run, dropped to $396.
ETH/USD pair found s support level at the pit which also acted as a pivot and initiated an upward run. In around 24 hours, the pair reached the weekly peak at $480, but the peak resistance pushed it downward.  Though the pair tried to recover multiple times from the bearish run, it ultimately dropped to $417.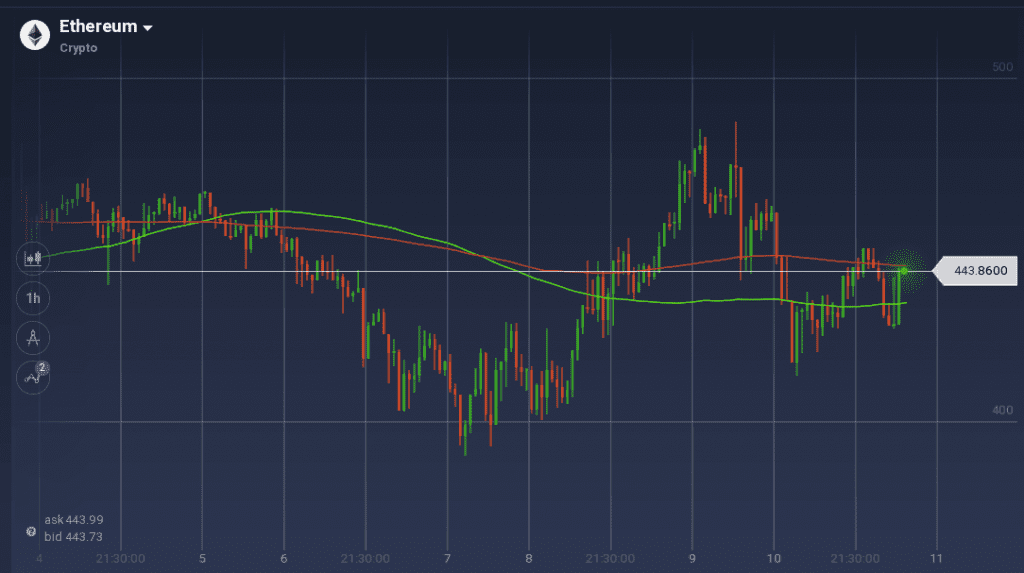 In the daily chart, with a gradual bullish run, ETH/USD pair reached $450, but the resistance at that level pushed it down again. Currently, it is trading around $445 with a daily depreciation of around 4 percent.
Though with the dive from the weekly peak the oscillators were running bearish, all of them are recovering with the recent stabilization in the value. Stoch is going upward, and RSI is at 56 percent. MACD is also recovering with a recent crossover after a long bearish run. Fibonacci retracement is at 50 percent, and 100 SMA is below the 200 SMA because of the bearish run.
Against Bitcoin, Ethereum did not perform well this week. The pair dropped from 0.0402 BTC to the current trading value at 0.0296 BTC. This is a weekly depreciation of 26 percent.
Trade on ETH
NOTE: This article is not an investment advice. Any references to historical price movements or levels is informational and based on external analysis and we do not warranty that any such movements or levels are likely to reoccur in the future
GENERAL RISK WARNING
The financial services provided by this website carry a high level of risk and can result in the loss of all your funds. You should never invest money that you cannot afford to lose.