4 min read 
The ECB left policy unchanged at the July meeting and remains on track to end QE this year.
The Market Isn't Betting On A Weak Euro
The governing council of the ECB left its policy unchanged at the July meeting despite heightened global trade risk. The bank says it will keep interest rates at the current low levels until mid-2019 although many market participants don't believe it. The bank is on track to end asset purchases this year which opens the door to future rate hikes. With the global economy set to grow it is highly likely the EU will see activity pick up over the next 6 months.
The news traders need to focus on is trade. EU president Jean-Claude Juncker has indicated, along with US President Trump, that trade disputes are being resolved. The two held a closed-door meeting on Wednesday in which they discussed a zero-tariff environment and reciprocal trade agreements. There are few specifics available but the message is clear, trade between the EU and US is about to get much, much better.
The EUR/USD held steady on the news, trading above the short-term moving average and in the high side of the near-term consolidation range. The pair has put in a solid bottom and indicated to hold within this range, between 1.1550 and 1.1800, provided Friday's US GDP estimate doesn't bring any major surprises. The GDP figure is expected in the range of 4.3% and could easily move markets. A hot GDP may not strengthen the dollar but signs of rising inflation will. The caveat is that the 2nd quarter GDP price index is a lagging indicator, next week's core-PCE price index is a current read and will carry more weight in terms of the FOMC and their rate-hiking timeline.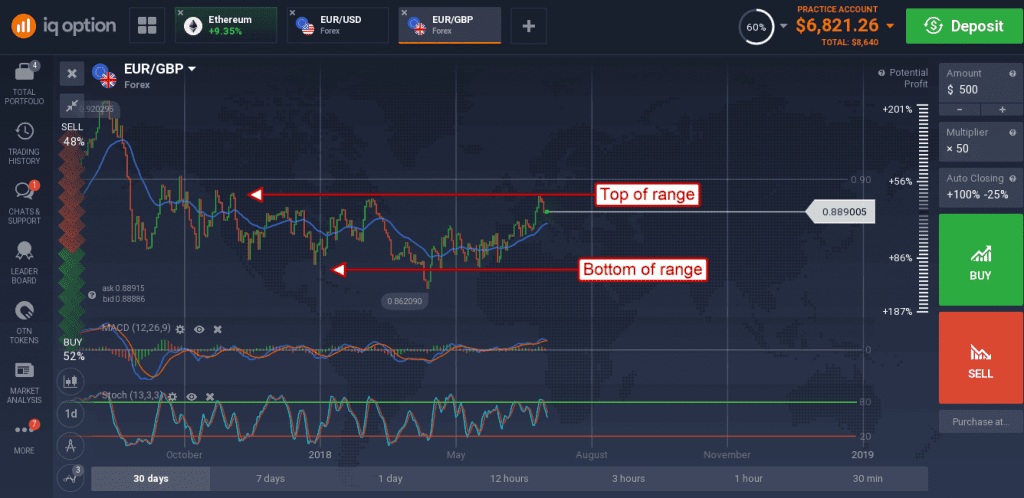 Europe's single currency also held steady against the pound but the outlook is less robust. While the EU is showing signs of growth that growth is tepid and counterbalanced by growth in the UK. This pair has recently tested resistance at the top of a long-term trading range and is indicated lower. The pair may move down to 0.8850 and the short-term moving average, a break below there would be bearish. Next week's economic calendar is full with UK and EU data but the BoE meeting is the most important; the bank has indicated a willingness to raise rate provided the data supports it.
Trade now