Apple, not so long ago one of the world's only two publicly tradedcompanies with a market capitalization of over $1 trillion, seems to be havinga really bad time. With a market cap of 'only' $804.82 billion as of today, AppleInc. has lost 27% of its value over the course of 2 months. One AAPL stock,traded at around $232 on October 3rd, is worth $169 now.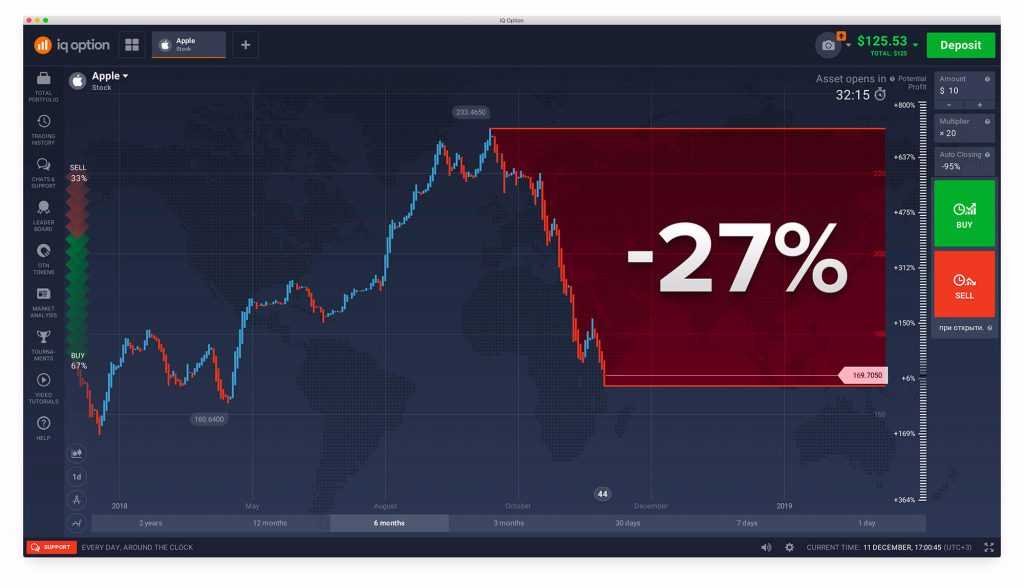 With a price-to-earnings ratio (P/E) of 14.19, AAPL stock compares unfavorably to the industry, that on average has a P/E of 12.08. The metric means that investors will have to pay $14 now for every $1 of earnings the company gets in the future.
To add insult to injury, China has prohibited the distribution of almost all Apple smartphones (the regulation is most likely used as a pretext to force the American high-tech giant to leave the Chinese market and stimulate domestic manufacturers). China has always been an important market for Apple and losing it will no doubt negatively affect the stock price. Disputable state of the U.S. economy and U.S.-China trade war hurt the financial wellbeing of the company, as well.
"It's very hard to have conviction in Applewhen there's so much uncertainty and the only thing we know for sure is thatthe company's not going to disclose the number of iPhones it sells. I'm evenhearing people fret that Apple may pre-announce to the downside because theprevious guidance was too bullish," says Mad Money host Jim Cramer.
However, Apple is not the only huge international company to recently losea portion of its value. According to Reuters, 49% of S&P500 stocks are inthe bear market. Some may even take that as a harbinger of an upcomingdownfall.
Is it time to short sell AAPL stock? The bullish trend seems to be over,at least for now. But as you probably already know, in the financial marketswhat falls quickly will most certainly rise once again. Who knows, maybebullish investors will soon get an opportunity to trade Apple once again.
[cta_en link="https://iqoption.com/traderoom?aff=88&aftrack=apple1112″ name="Trade now"][/cta_en]