5 min read 
Preparations are in full swing as global leaders get ready to partake in next week's G20 summit. With regulation constantly brought up by regulatory bodies around the world, it may come as no surprise that crypto will be one of the main topics of discussion this year. While the idea of regulation may be off putting to most crypto investors, it does not necessarily mean the end of crypto.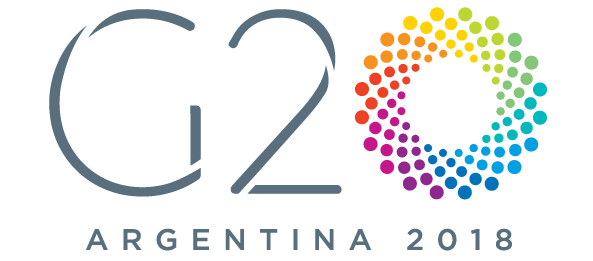 France and Germany prepare regulation proposals
One of the major problems in regulating cryptocurrencies is making sure that everyone is on the same page. That is, every country holds a different view of crypto. Japan was quick to embrace cryptocurrency, paving the way for Bitcoin acceptance and becoming home to major exchanges. Meanwhile, other countries, like China, have come down hard on crypto, banning ICOs and limiting crypto-related activity. In order for proper regulation to be established, collaboration between countries is required.
In a letter addressed to G20 finance ministers earlier this year, France's finance minister Bruno Le Maire and Germany's interim finance minister Peter Altmaier formally requested that cryptocurrency be added to the summit's agenda. They also announced both countries would be working together to analyze the risks linked to Bitcoin in hopes of coming up with a joint proposal for cryptocurrency regulation.
It should be noted that the proposal is aimed at "reducing the risks" associated with crypto rather than banning it altogether. The main goal is to educate the public on cryptocurrency and crypto investments.
Japan to seek consumer protection
Japan is also expected to bring up regulation concerns. The country will reportedly urge its counterparts to discuss money laundering issues in the crypto sphere. A G20 official spoke to Reuters about Japan's proposal to discuss the matter:
"Discussions will focus on anti-money laundering steps and consumer protection, rather than how cryptocurrency trading could affect the banking system."
Following the Coincheck hack of $534 million worth in NEM coins, Japan has been looking to improve its current regulatory framework. In February, two of the country's leading cryptocurrency groups announced they would be merging to launch a self-regulatory body. At the same time, Japan's Financial Services Agency began raiding cryptocurrency exchanges to inspect security measures and regulation compliance.
In addition, the France-based Financial Action Task Force (FATF), a group set up to fight illicit finance, is set to present its findings on strategies to combat the threat of money laundering.
The future of crypto
2018 is gearing up to be the year of year of crypto regulation. While many frown upon regulation as the epitome that everything crypto stands against, it could end up doing some good for investors. The more potential investors and traders know about crypto, and the safer they feel, the greater the chance for mass adoption. It is all a matter of what type of regulation is proposed, and ultimately implemented. It will be interesting to see what materializes from the forthcoming summit.
Trade crypto here
NOTE: This article is not an investment advice. Any references to historical price movements or levels is informational and based on external analysis and we do not warranty that any such movements or levels are likely to reoccur in the future.
In accordance with European Securities and Markets Authority's (ESMA) requirements, binary and digital options trading is only available to clients categorized as professional clients.
GENERAL RISK WARNING
CFDs are complex instruments and come with a high risk of losing money rapidly due to leverage.
73% of retail investor accounts lose money when trading CFDs with this provider.
You should consider whether you understand how CFDs work and whether you can afford to take the high risk of losing your money.