5 min read 
The world has seemingly gone wild about the cryptocurrencies lately with their market cap showing daily fluctuations. Tens of thousands of traders have already joined the craze and started speculating on the price swings. As of today, the total market cap of cryptocurrencies stands at a whopping $102,463, 356,088: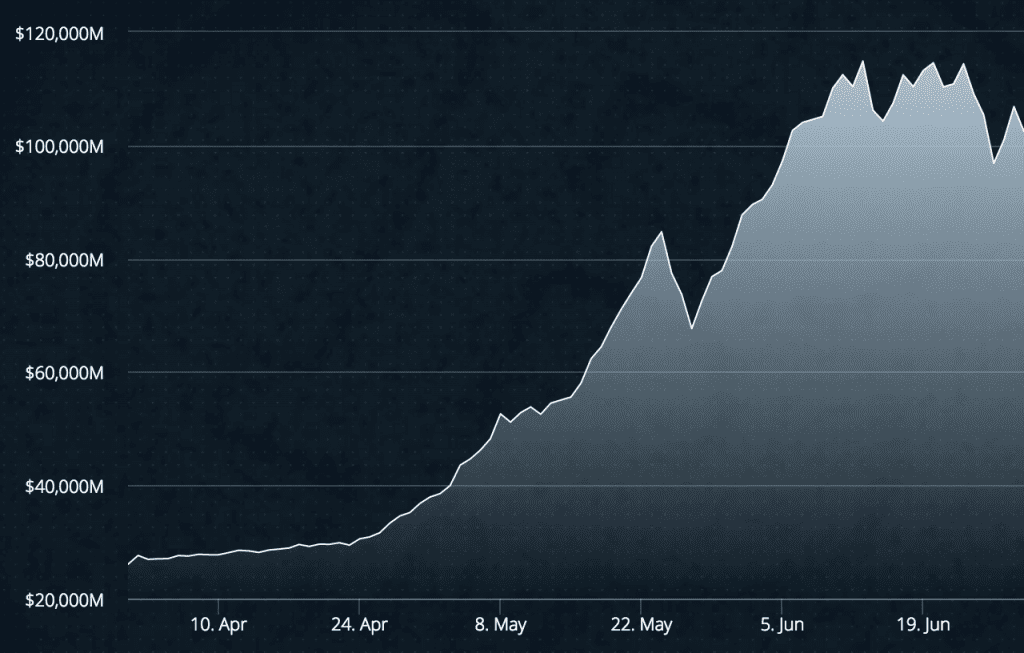 So here is the crypto breaking news:
1) Bitcoin's crypto market leadership has recovered above 40 % upon Ethereum's tumble
Data from Coinmarketcap shows an upswing of around two percent over the past 24 hours for Bitcoin, despite its price also sliding downwards.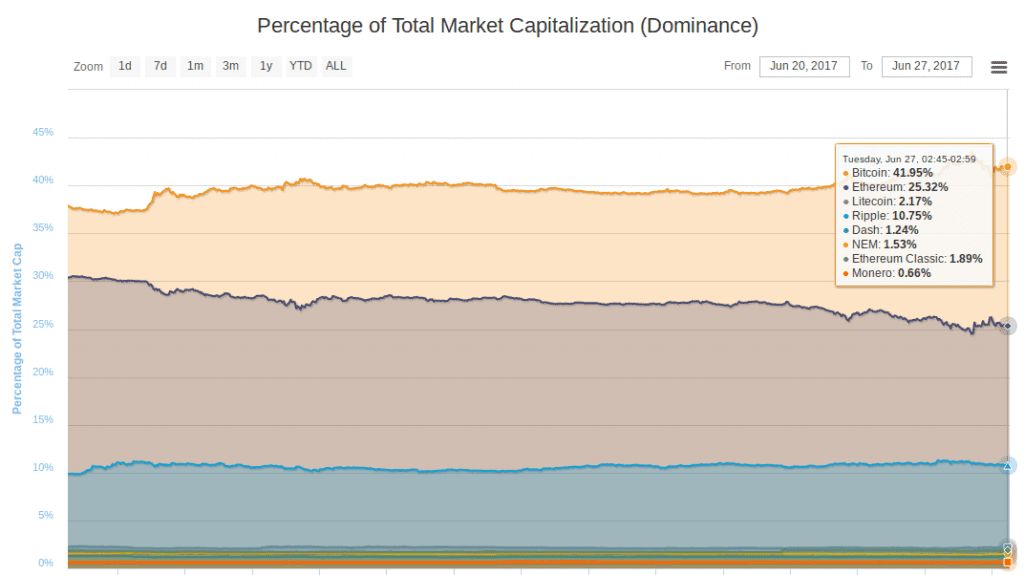 Bitcoin's share of the cryptocurrency market had bottomed out at as little as 37 percent last week amid Ethereum's ICO frenzy.
The largest altcoin's rapid losses over the weekend, which continue today, soon reversed the trend, however, Ethereum currently trading at around $250.
Cryptocurrency market cap dominance: Ethereum drops below 25%, Bitcoin rises above 42%. pic.twitter.com/zfpiyIy7Ss

— Tuur Demeester (@TuurDemeester) June 26, 2017
2) Global Petya ransomware brought bitcoin $10,200 in earnings so far
Yesterday's global cyberattack once again showed how unprepared many organisations are when it comes to protecting their systems from vulnerabilities, and so far, has received over $9,000.
Despite the global disruption the cyberattack presented, only $9,500 has been paid from victims, to this address 1Mz7153HMuxXTuR2R1t78mGSdzaAtNbBWX according to Blockchain.info. While it's still early to conclude, the payouts were thought to be much higher, considering the scope that cyberattacks have the potential of producing.
3) Some central banks are considering the use of cryptocurrencies
Central banks from across Europe and Asia are looking into the potential of virtual currencies. In March, Vietnam's central bank said it was "seriously" studying the possibility of using bitcoin. The People's Bank of China has run tests of its prototype cryptocurrency, and the Danish central bank is considering minting e-krone.
Also Barclays has spoken to financial regulators, including Britain's Financial Conduct Authority (FCA), about how cryptocurrencies can play a role in the existing system. Ashok Vaswani, the CEO of Barclays UK, told CNBC
"We have been talking to a couple of fintechs and have actually gone with the fintechs to the FCA to talk about how we could bring, the equivalent of Bitcoin, not necessarily Bitcoin, but cryptocurrencies into play."
While regulators are open to suggestions, they are usually conservative on innovations like cryptocurrencies. As such, the opinions of existing established players like banks weigh heavily on their decisions.
Federal Reserve Board Governor Jerome Powell said in March the U.S. central bank is not considering a digital currency.
4) Michael Novogratz says cryptocurrencies could be worth more than $5 trillion in five years
Michael Edward Novogratz, an ex-hedge fund manager, was ranked a billionaire by Forbes in 2007 and 2008, believes that cryptocurrencies could hit new records during the following 5 years, if the industry can come out of the shadows.
To get there, though, companies need to develop sound business principles to satisfy regulators and lend legitimacy to the budding industry, one of Wall Street's biggest bitcoin bulls said Tuesday at the CB Insights Future of Fintech conference in New York.
Trade here
NOTE: This article is not an investment advice. Any references to historical price movements or levels is informational and based on external analysis and we do not warranty that any such movements or levels are likely to reoccur in the future.
In accordance with European Securities and Markets Authority's (ESMA) requirements, binary and digital options trading is only available to clients categorized as professional clients.
GENERAL RISK WARNING
CFDs are complex instruments and come with a high risk of losing money rapidly due to leverage.
76% of retail investor accounts lose money when trading CFDs with this provider.
You should consider whether you understand how CFDs work and whether you can afford to take the high risk of losing your money.
Sources:
https://cointelegraph.com/
https://www.bloomberg.com
https://www.cryptocoinsnews.com