6 min read 
After a long uncertainty and bear, the cryptocurrency market finally rebounded. Almost all the coins registered at least 15 percent gain in the last 24 hours, and some with over 45 percent. But the market has to maintain this upward run to regain its prime, as the total market cap of the digital economy is mere $353 billion.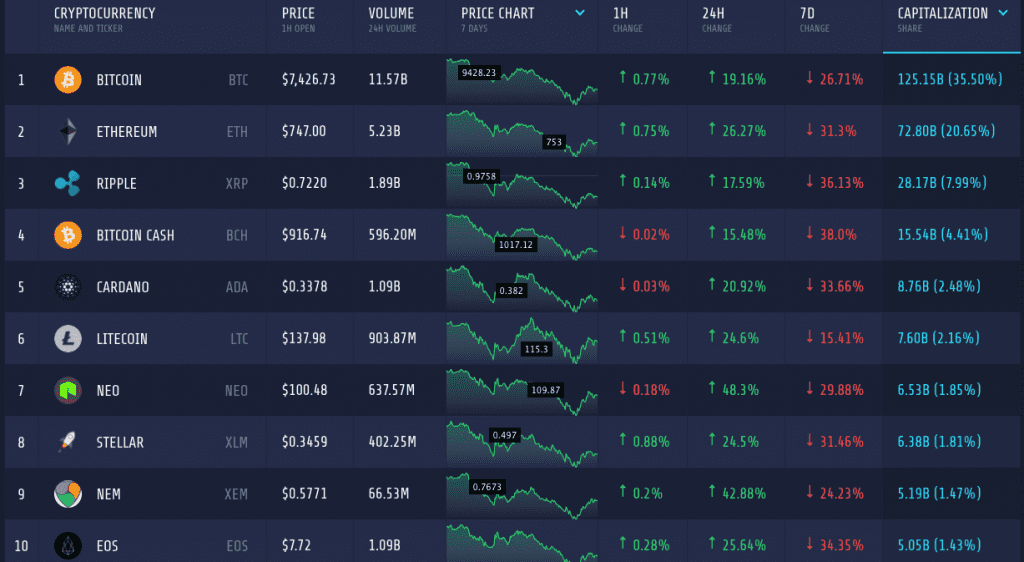 Ethereum
Ethereum is the first blockchain project to unleash the potential of the technology. The recent market crash affected the coin very badly as its value went down from $1235 to as low as $567. But with the market rebound, the coin has gained its former bullish pace. In the last 24 hours, ETH/USD gained more than 25 percent. However, the pair still is far behind to recover its weekly loss of 31 percent.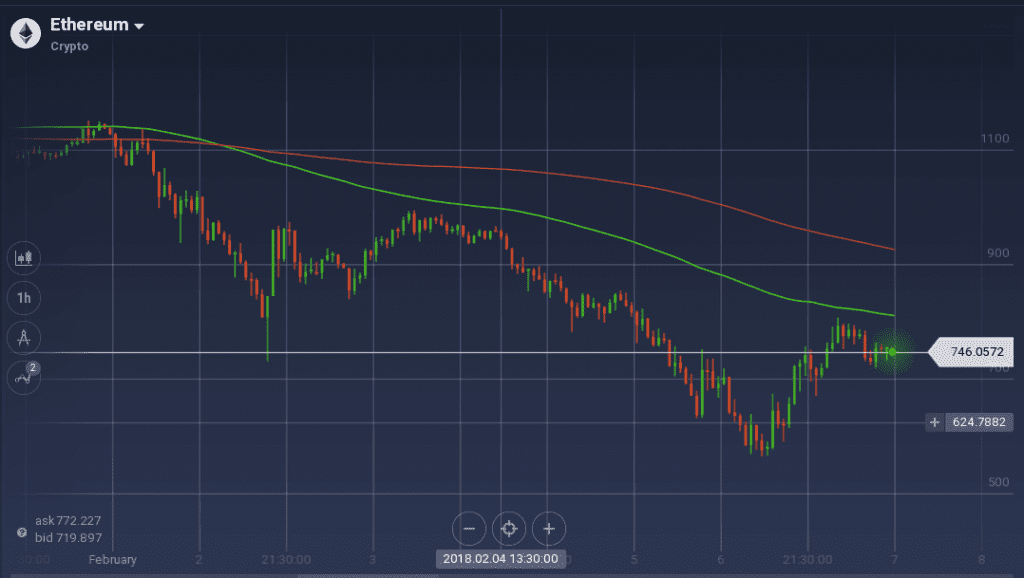 After a midweek recovery from $808, ETH/USD went up to $987. But the stiff resistance did not allow it to rise any further. Though the pair tested this level for a while, soon, the bear took over and a steep downward rally began. After reaching below $600, the coin finally rebounded aggressively. But now, it is facing some resistance around $800, which is trying to push the price down. The pair found some support around $725 and is upward bound again.

With the recovery in the prices, the oscillators flourished. But now with the new resistance, they are signaling a negative movement. Both Stoch and RSI are going down after their trip to the overbuying zone. The current value of RSI is at 50 percent. 100 SMA is still running below 200 SMA.
NEO
NEO (aka Ethereum of China) is one of the most promising coins on the market right now. Earlier this year, it has provided a very good return to its investors. Even after this recent market crash, NEO rebounded more aggressively than any other coin as it gained more than 48 percent in the last 24 hours. It is the 7th largest coin in the market right now, with a market cap of $6.5 billion.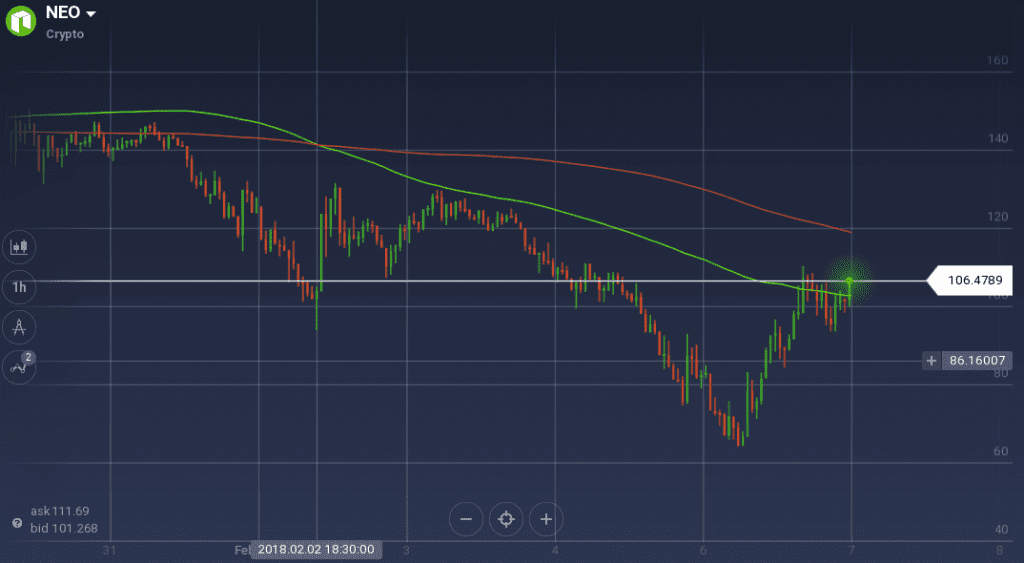 With the long bearish run, NEO depreciated around 61 percent as its value went down to $64. But the coin gained its previous bullish momentum as the market is recovering again. NEO/USD jumped from $64 to $107 in the past 24 hours. Though the coin faced some resistance at $107, it also found support at $96. This support is also acting as a pivot and pushed the price up to test the resistance.

As the coin found support and also in a tendency to move up, the technical indicators are running bullish. Stoch and RSI both are going upward. RSI is about to touch the overbuying mark being at 68 percent. MACD curves are also running bullish.
Market Update
A lot of positive news is coming from all over the world about cryptocurrencies.
In the US, CFTC Chairman voiced his strong support on the cryptocurrencies. "We owe it to this new generation to respect their enthusiasm for virtual currencies, with a thoughtful and balanced response, and not a dismissive one," said Christopher Giancarlo, chairman of CFTC.
Singapore's Deputy Prime Minister Tharman Shanmugaratnam said there are no plans to ban cryptocurrency trading as he believes no convincing case can currently be made in favor of such an action.
However, after the banking leaders in the US, UK's Lloyds Banking Group decided to blacklist cryptocurrency exchanges as a measure to prevent customers from accumulating debt.
Conclusion
The cryptocurrency market has seen crashes like this before. But each time, the market rebounded more strongly. With so much hype and attention of the mainstream market and media this time, it appeared to be a major one.
Trade crypto now
NOTE: This article is not an investment advice. Any references to historical price movements or levels is informational and based on external analysis and we do not warranty that any such movements or levels are likely to reoccur in the future.
In accordance with European Securities and Markets Authority's (ESMA) requirements, binary and digital options trading is only available to clients categorized as professional clients.
GENERAL RISK WARNING
CFDs are complex instruments and come with a high risk of losing money rapidly due to leverage.
76% of retail investor accounts lose money when trading CFDs with this provider.
You should consider whether you understand how CFDs work and whether you can afford to take the high risk of losing your money.