14 min read 
S&P downgrade causes anger in China | Daimler fights Tesla | L'Oréal heiress dies age 94 | Google buys HTC smartphone segment for $1.1bn
China's Finance Ministry on Friday criticized the cut in the Standard & Poor's rating agency's credit rating on Chinese government borrowing as a "wrong decision" and said it ignores the country's economic strength. S&P announced the change Thursday, citing rising debt it said increased financial risk. The move added to warnings China's debt burden might drag on economic growth or threaten the financial system. It followed a similar downgrade by Moody's Investors Service in May. The timing is awkward for the ruling Communist Party, which wants to project an image of stability ahead of a twice-a-decade congress next month at which President Xi Jinping is due to be named to a second five-year term as leader.
S&P followed its China downgrade a day later by cutting its credit rating for Hong Kong, citing risks posed by their close ties. The agency said Friday it was reducing its long-term rating on Hong Kong by one notch, to AA+ from AAA, reflecting potential spillover risks. It said Hong Kong has a good economic outlook, sizable fiscal reserves and credible monetary policy, but that China's downgrade is "exerting a negative impact" on Hong Kong because of "strong institutional and political ties" between them. The Finance Ministry complained S&P ignored China's stable economic growth and reform efforts. It noted official data showed the economy grew by 6.9 percent in the first half of 2017 over a year earlier and government revenue rose by nearly 10 percent.
"The Standard & Poor's downgrade of China's sovereign credit rating is a wrong decision," the ministry said on its website. "This misreading neglects China's good fundamentals and development potential."
Mercedes Fights Tesla Attack with $1 bn. US Electric Investment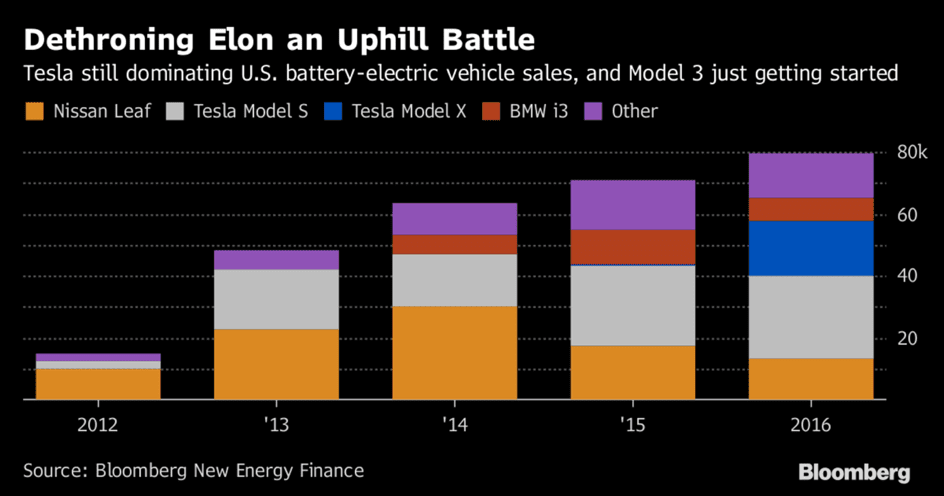 Daimler plans to spend $1 billion to start production of Mercedes-Benz electric vehicles at its Alabama factory, setting the world's largest luxury-car maker up to battle with battery-car specialist Tesla Inc. on its home turf. The German automaker will build its fifth battery plant globally and create more than 600 jobs in the region, the company said Thursday in a statement. The Alabama factory will assemble electric sport utility vehicles, taking on Tesla's Model X and making Stuttgart-based Daimler the first European company to assemble plug-in autos in the U.S. "We're celebrating our 20th anniversary at our production facility in Tuscaloosa, Alabama, and we're taking this as an opportunity to expand the operation and further fuel growth," production chief Markus Schaefer said in a Bloomberg TV interview. "We're very confident for future growth in the U.S. in the long-term."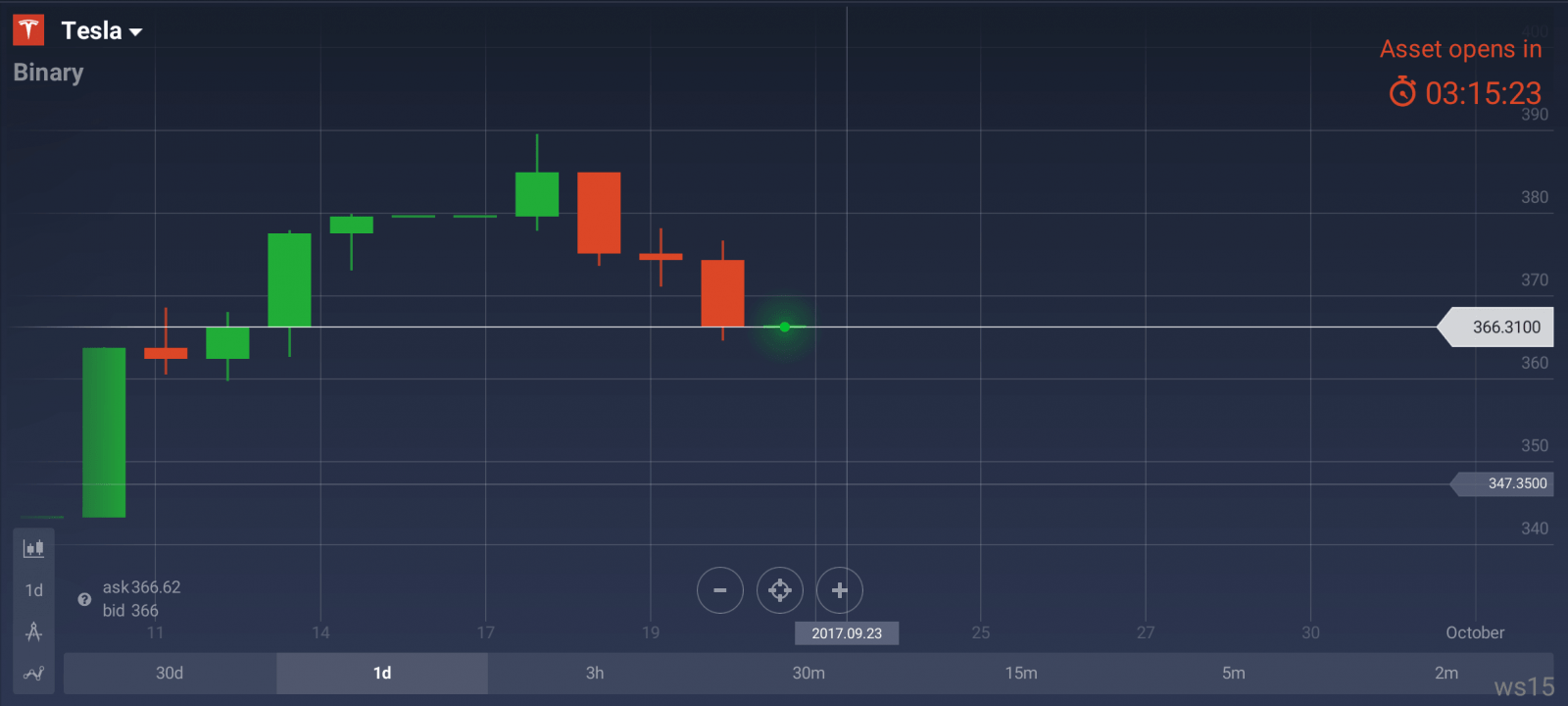 While the investment could ease tensions over President Donald Trump's claims that too many German cars were being sold to Americans, the real target is certainly the intensifying rivalry with Tesla. The Palo Alto, California-based carmaker's flagship Model S sedan outsold the Mercedes S-Class and BMW 7-Series last year in the U.S., putting pressure on the brands to defend their image as automotive innovators. Daimler's investment shows the carmaker's shift to electric vehicles is taking shape. The German manufacturer is also in talks to expand its Denza joint venture with BYD Co. in China with additional models, Chairman Wang Chuanfu told a group of reporters in the southern Chinese city on Thursday. Like other automakers, Daimler is preparing for a time when sales of battery-powered vehicles finally take off. U.S. sales are projected to grow fourfold from last year to 643,000 in 2021, about 4 percent of the U.S. auto market, according to estimates by Bloomberg New Energy Finance. The segment is expected to account more than one-third of sales in 2030. Difficult times for Tesla?
L'Oreal Heiress Bettencourt Dies Aged 94 – with 34 Billion in Bank
French businesswoman and billionaire Liliane Bettencourt, whose family founded L'Oreal and still owns the largest stake in the cosmetics giant, has died aged 94. Bettencourt, listed by Forbes as the world's richest woman, was the heiress to the beauty and comestics company her father founded just over a century ago as a maker of hair dye. Fascination with Bettencourt's wealth, complex family relations and scandal-tinged life often propelled her into society pages and headlines, though she remained private and rarely gave interviews. Her net worth was estimated at $39.5 billion earlier this year by Forbes, making her the world's richest woman and among the 20 wealthiest people in the world. In a testament to the influence L'Oreal came to have in France, Finance Minister Bruno Le Maire on Thursday praised the stability Bettencourt had brought to the company through her ownership and said in a statement he hoped that the firm would maintain its close ties with its home market. The marriage of the heiress to French politician. She had been under the guardianship of family members since a court fight, known as the "Bettencourt affair", ended with a ruling in 2011 that she was incapable of looking after her fortune because she suffered from dementia and had been exploited. The case – brought by her daughter Françoise and which soured relations between the two -centered on Francois-Marie Banier, a celebrity photographer who befriended Bettencourt in the 1980s and received lavish gifts from her, including life insurance policies worth $400 million. Uncertain for L'Oreal?
Google Buys HTC Smartphone Unit for $1.1bn
Google said it would pay $1.1bn for the division at Taiwan's HTC that develops the US firm's Pixel smartphones – its second major foray into phone hardware after an earlier costly failure. The all-cash deal will see Google gain 2,000 HTC employees, roughly equivalent to one fifth of the Taiwanese firm's total workforce. It will also acquire a non-exclusive license for HTC's intellectual property and the two firms agreed to look at other areas of collaboration in the future. While Google is not acquiring any manufacturing assets, the transaction underscores a ramping up of its ambitions for Android smartphones at a time when consumer and media attention is largely focused on rival Apple.
"Google has found it necessary to have its own hardware team to help bring innovations to Android devices, making them competitive versus the iPhone series," said Mia Huang, an Analyst at a Financial research firm. Even further earning potential for Alphabet?
HP Plans to Cut About 5,000 Job Cuts
Hewlett Packard is planning to cut about 10 percent of its staff, or at least 5,000 workers, according to people familiar with the matter, part of a broader effort to pare expenses as competition mounts. The reductions are expected to start before the end of the year, said the people, who asked not to be identified because the matter is private. The cuts at the company, which has about 50,000 workers, are likely to affect workers in the U.S. and abroad, including managers, the people said. A Hewlett Packard Enterprise representative didn't immediately respond to requests for comment. CEO Meg Whitman has been jettisoning divisions since 2015, including personal computers, printers, business services and key software units. The moves are all part of an effort to make HPE more responsive to a changing industry that's under pressure from cloud providers such as Amazon.com Inc. and Alphabet Inc.'s Google. On a call with analysts earlier this month, Whitman said the Palo Alto, California-based company is benefiting from growing demand across key areas of the business. At the same time, she said she's pushing to cut "layers" in the organization and become more efficient. "With fewer lines of business and clear strategic priorities, we have the opportunity to create an internal structure and operating model that is simpler, nimbler and faster," she said. On the same call, Chief Financial Officer Tim Stonesifer said the company is targeting $1.5 billion in savings over a three-year period.
Important events today:
8am – 9am – French, German, eurozone PMIs (September, flash): watch for further signs of improvement in the services and manufacturing sectors, which could be positive for the euro. Markets to watch: eurozone indices, EUR crosses
1.30pm – Canada CPI (August): expected to rise to 1.5% YoY from 1.2%. Market to watch: CAD crosses
2.45pm – US services & mfg PMI (September, flash): mfg expected to rise to 53.8 from 52.8, while services to fall to 52.4 from 56. Markets to watch: US indices, USD crosses
Go trading