3 min read 
As always, this week went incredible for the Bitcoin buyers. Though we have seen a decline in the BTH/USD value in the middle of the last month due to China and South Korea's policy update on ICO, the value of BTH is climbing since then, and this week reached a new high since early September.
Key Highlights
Bitcoin touched the $4900 mark for a brief period
BTH/USD value sharply rallied and ended above $4760
BTH/USD value climbed 15% in the whole week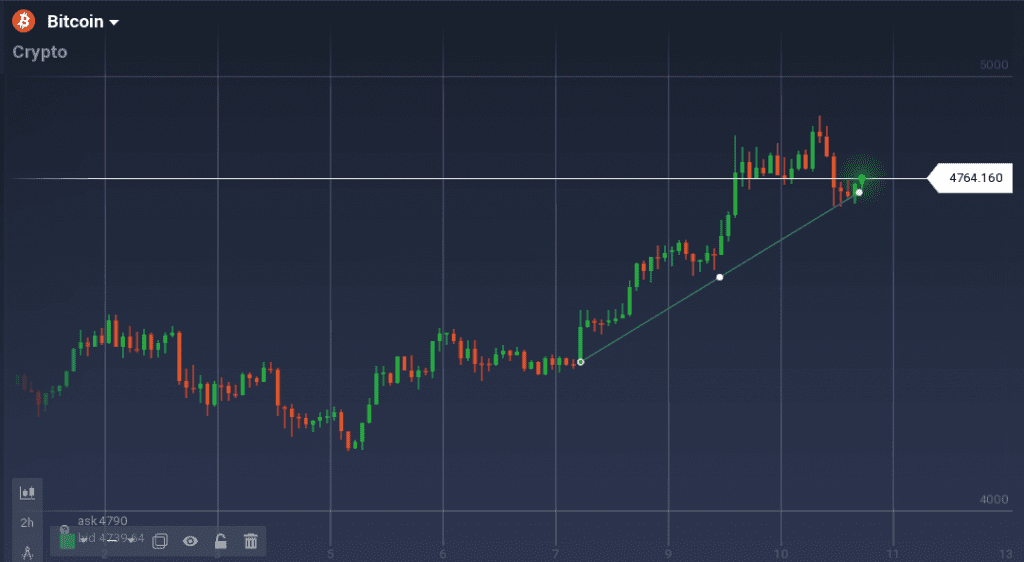 The week started with the value of BTH/USD around $4300 and for the first two days, the value dipped and touched $4150 mark. But a strong resistance has been seen at that mark.
Buyers gained faith on the coin and within a day, the value climbed to $4400. The value fluctuated around the $4350 mark for 3 more days.
BTH/USD is having a significant upward rally since 8th October. The value jumped almost 10% from $4345 to above $4764 in the last 48 hours.
The bullish trendline shows the prominent gain in the BTH/USD value.
In the past 24 hours, the value fluctuated around the $4800 mark and a high resistance has been seen around the $4825 mark. Though at a point of time, the value touched the $4900 mark for a second time. BTH/USD gained 0.19% in the past 24 hours.
In the media, some report on Bitcoin flash crash has been seen in the past 24 hours, but we found no such evidence on the major 4 exchanges.
With the mammoth growth in the BTH/USD value, the ETH/BTH value took a hit and in the past 36 hours, the value witnessed a significant 14.2% drop. The value of ETH/USD fluctuated around the $300 mark the whole week and lastly closed at around $300.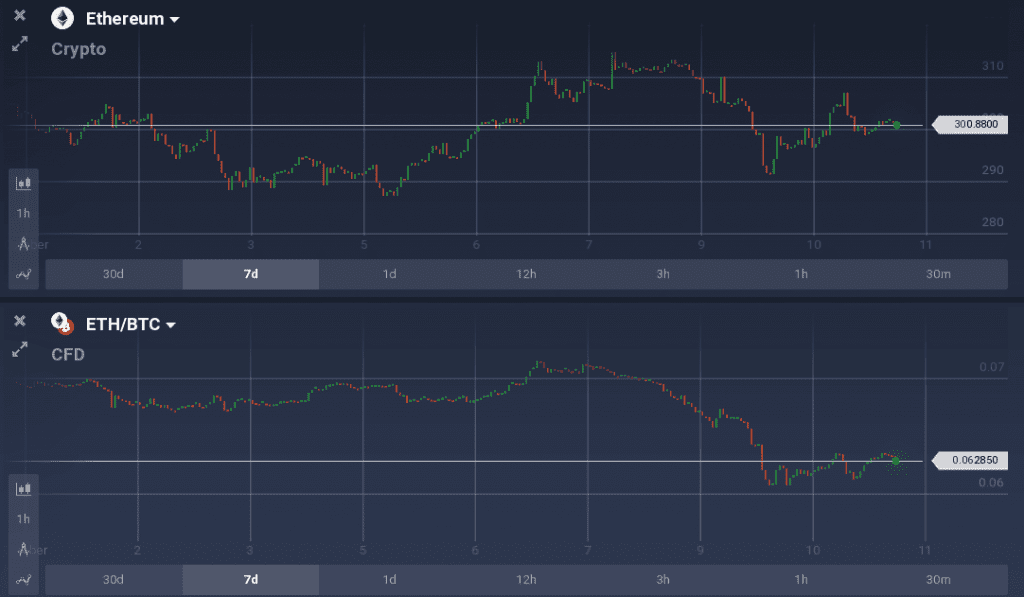 Overall, the past week turned to be a great one for the bitcoin traders and as the trend shows, BTH/USD may soon touch the magic $5000 mark.
Trade on BTC
NOTE: This article is not an investment advice. Any references to historical price movements or levels is informational and based on external analysis and we do not warranty that any such movements or levels are likely to reoccur in the future
GENERAL RISK WARNING
The financial services provided by this website carry a high level of risk and can result in the loss of all your funds. You should never invest money that you cannot afford to lose.