1 min read 
In a feeling-driven market like bitcoin, price levels such as $10,000 appear to attract new buyers and help the price.
Bitcoin was above $10,000 once again yesterday for the first time in two weeks. The most famous digital currency had lost 2/3 of its value in a quick plunge from a record high above $19,000 in December to a low below $6,000 last week.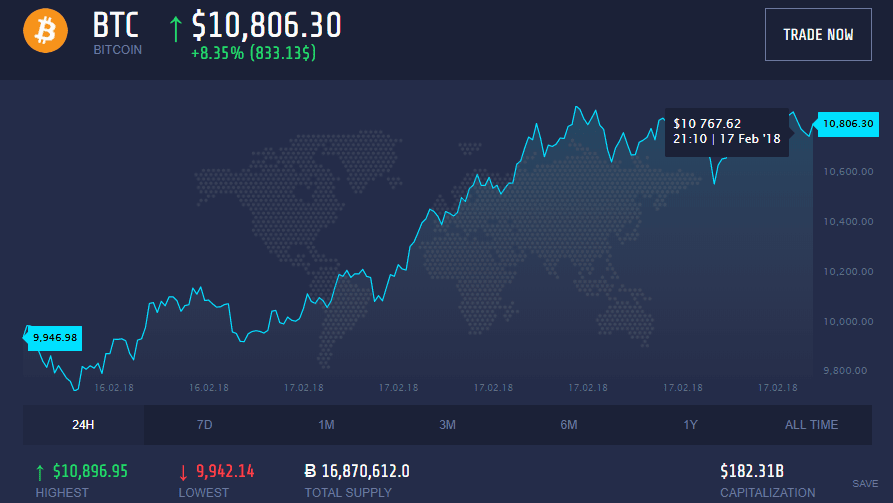 "For most of December and all of January investors were focused on a regulatory crackdown, mostly in Asia," said Brian Kelly, who is a CNBC contributor and head of BKCM.
"That all changed when CFTC Commissioner Giancarlo spoke at the Senate Banking Committee and changed the regulatory tone. It appears the negative regulatory news is behind us and investors feel more confident investing."
Now, as bitcoin attempts to hold onto $10,000 again, that may spur more buying.
"Despite the volatility in cryptocurrency prices, we continue to see growing interest in creating investment products in this space," Lex Sokolin, global director fintech strategy, Autonomous Next, said in a statement.
Trade on BTC/USD