3 min read 
Like most of the other cryptos, Bitcoin Cash also took a massive hit in its prices in the last two days. BCH/USD dipped more than 28 percent over the week but is now again gaining the upward pace. It is still the 4th largest coin, behind Ripple, and holds $30.9 billion in market cap. The coin also recorded a trading volume of above $1.3 billion in the last 24 hours.
Key Highlights
The recovery of BCH/USD is again obstructed by the resistance at $1870
BCH/USD depreciated 28 percent over the week, but gained around 1.6 percent in the last 24 hours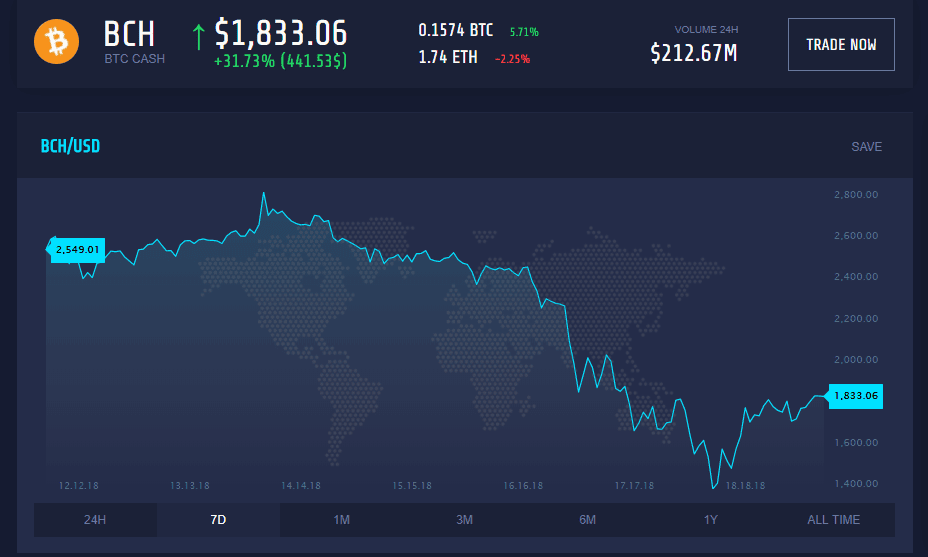 Technical Analysis
In the weekly chart, BCH/USD had a little upward inclination initially and reached $2840 in the early midweek. The coin also had a strong support at $2470. But when the weekly bear hit the coin, the support could not hold the prices and the downward rally began. The coin soon dropped to $1350, until it acted as a pivot, recently. While recovering, the coin is again facing resistance at $1870.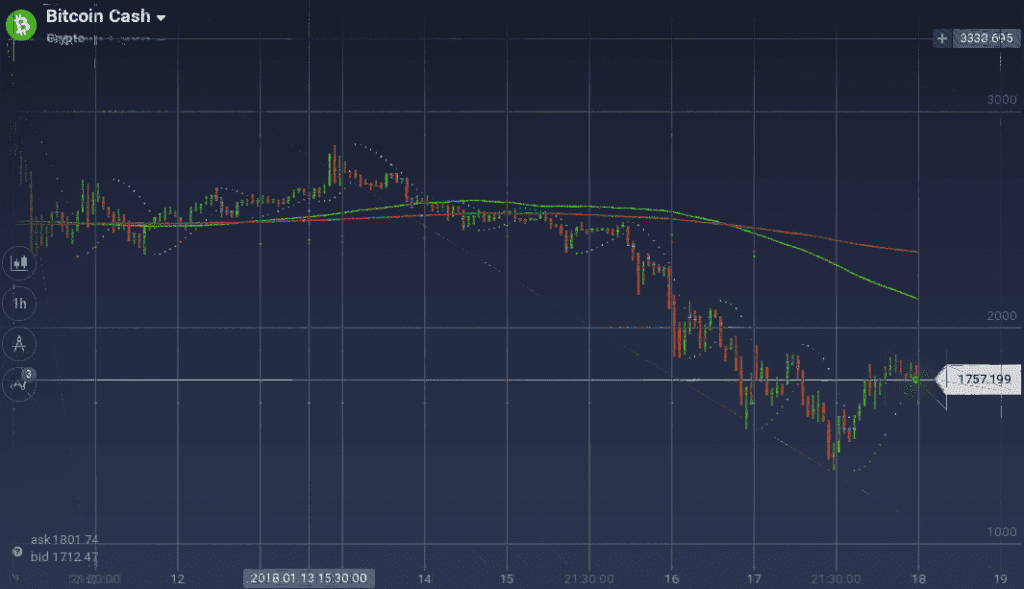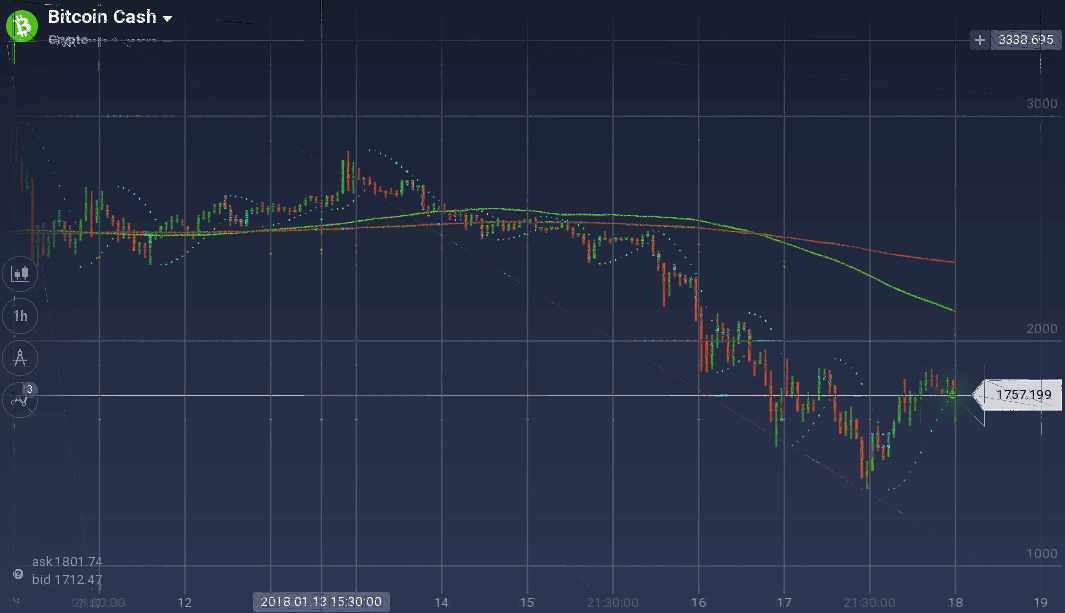 Because of the bearish rally, 100 SMA is running below the 200 SMA, indicating the dominance of the downward movement. The coin is also now approaching 23.6 percent Fibonacci level from 38.2 percent.

Because of the resistance, the oscillators are again indicating negative movement. Stoch is going down after reaching the overbuying zone and RSI, currently at 51 percent, is also facing downward. MACD is recovering but is now giving a mixed signal.
Market Update
The team behind Bitcoin Cash is pushing all the way to make the coin number one. Recently, GDAX listed BCH and started taking BCH/BTC orders from Wednesday.
The cryptocurrency media outlet and blockchain company Coingeek also announced the initiation of "Terabyte Project" for Bitcoin Cash with a funding of EUR 3.6 million.
Retail outlets are also starting to accept BCH payments all over the world. Recently, the Singaporean retail conglomerate MegaX started to accept BCH as payments in its new online store.
Trade on BCH/USD now