It seems nothing can stop Bitcoin. Like always, the coin climbed up this week setting a record beyond $11,000. And most importantly, it found a stable ground around the peak. With all the bullish move, the market cap of the coin reached above $195 billion. It is now bigger than the GDP of many countries.
Key Highlights
Bitcoin touched an all-new high above $11,500 this week
The coin found a stable ground above $11,000 and also is testing the peak resistance


At the start of the week, the coin had an upward rally and reached $10,000 for the first time. And after touching that mark, it rallied to $11,000 within a few hours due to the high demand. But at that peak, it could not hold the value, and the coin took a nose-dive to $9500. Even though the coin recovered quickly from that pitfall and reached $10,500, it dived again to reach $9000.
The coin then found support between $9000 to $9400, which also acted as a pivot and initiated an upward run. A midweek buying rage took the value again above $11,000. Though the coin again faced resistance at $11,150, this time a support level also formed at $10,800 checking any dip in the value.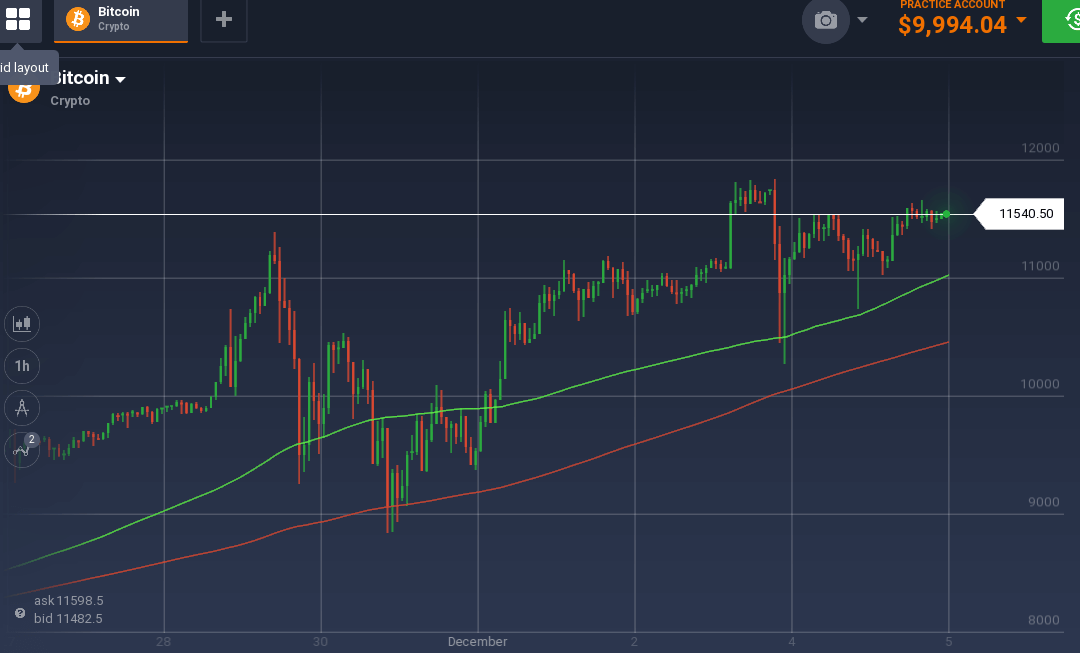 The token took another leap and reached $11,750. It tested the peak resistance for a while but ultimately dropped to $10,875.
The coin recovered quickly from the pit, but resistance above $11,600 prevented any further rise. Currently, the coin is testing this resistance with a support at $11,150.



With the bullish streak of Bitcoin, the indicators are also running bullish. Stoch is running around the overbuying mark, and RSI is at 60 percent. Though MACD is running bullish, it is getting stabilized. 100 SMA is still above 200 SMA indicating an upward least resistance.
[cta_en link="http://bit.ly/2uF1uYS" name="Trade now"][/cta_en]